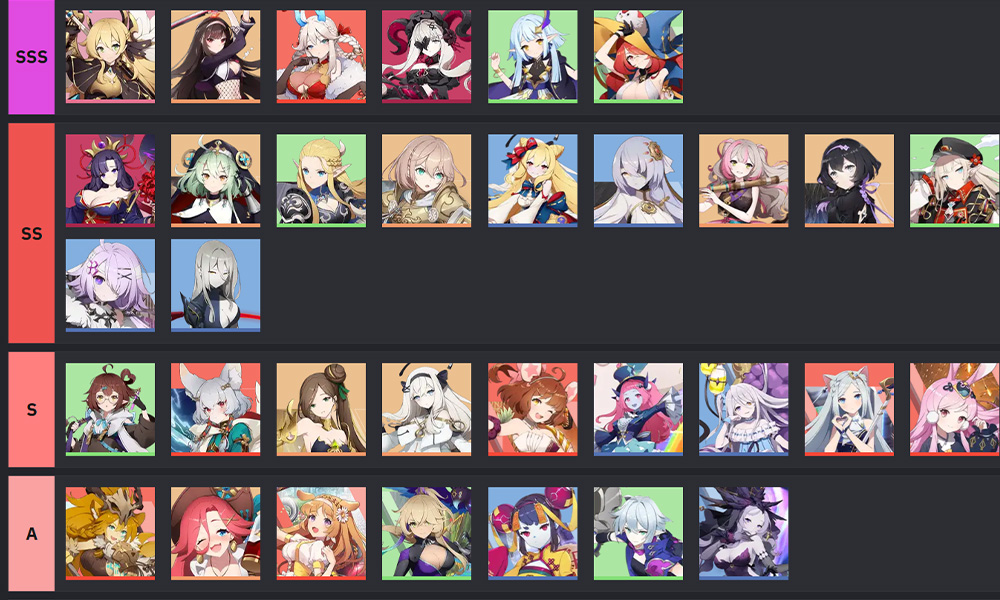 This is a long overdue update, but with the help of our community, we finally are ready to release the updated tier list for Eversoul!
You can check the updated tier list here.
What changed?
We have updated the criteria for each tier list and here's what they look like now:
Early game – Chapters 1-8. Epic characters at around 100 level with base Artifacts unlocked,
Mid game – Chapters 9-15. Leg+ characters between 101 and 161 level, with Artifacts upgraded to E+,
Late game– Chapters 16-18. Origin characters above 201 level, with Artifacts upgraded to L/L+,
Endgame (default) – Chapters 19-20 with a focus on the elite stages where you need 3 teams. Origin 5 characters above 251 level, with Origin Artifacts.
Boss (Charite) – guild boss Charite performance.
Boss (Gaia) – guild boss Gaia performance.
Also, as you have noticed, there are two new tier lists: Endgame and Boss (Gaia)!
The Endgame tier list rates the character at their best – so fully maxed and also takes into account the new 3 teams' elite/boss stages introduced in chapters 19-20.
As for the Gaia tier list, this rates the characters by their performance about the second Guild Boss!
Special thanks
Special thanks to the Luna Community for helping us update the tier list and providing tons of feedback!
If you're interested in joining them, here's their Discord.