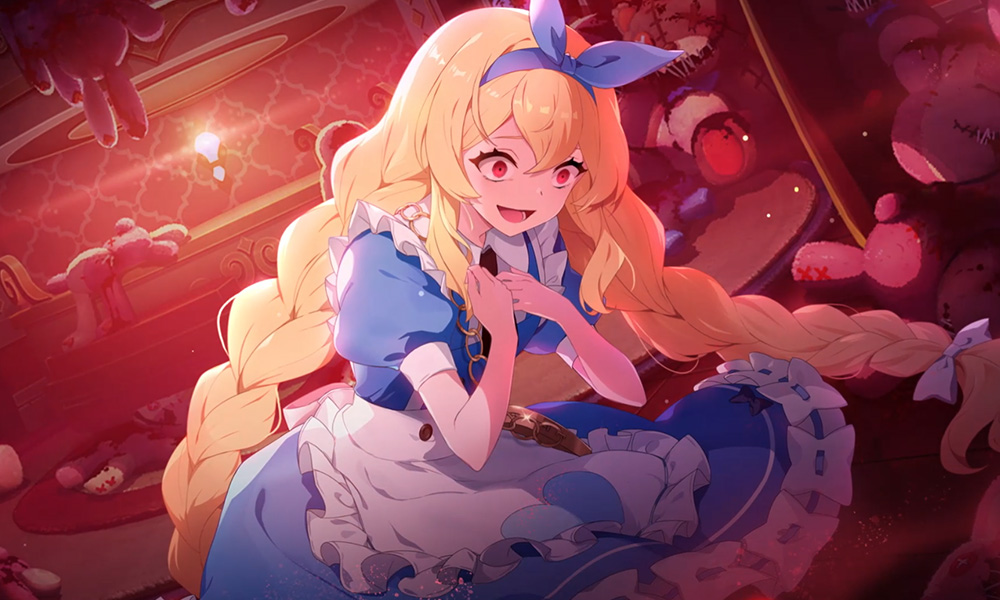 Disclaimer
Since Garnet was recently released, this review should be considered as an early review and things can change in the future for her with new characters joining the fray.
Review
Garnet is an Undead Ranger specializing in making the enemies' lives miserable by hampering them with many debuffs and at the same time keeping her allies alive.
No other character in the game can apply as many debuffs as Garnet can, but it comes at a cost – she focuses so much on the debuffs, her own damage output suffers quite a lot. Don't get me wrong, she can hold her own ground, but she's not material for the main carry and she works much better in the supportive role instead.
While you can use her in the story, it's quite hard to find a spot for her in the current meta teams and furthermore, it takes her some time to apply all the debuffs she has in her arsenal. Still, she's perfect for Guild Raids as there not only do you have way more time available to you, but you also need to prepare 3 teams – so it's super easy to find a spot for Garnet and Carrot.
Let's not forget about her passive which gives Lifesteal to all allies – this means that in some Guild Raid teams, you either can straight not bring a dedicated Healer with you or use Garnet as a nice additional source of healing (and let's not forget about all those juicy debuffs).
Overall, considering that Garnet focuses on the debuffs, she doesn't need high rarity to do her thing – so even a few copies of her are enough to make her the star of your Guild Raid team! And if you invest in her, she will also deal some damage to help you with getting a higher score.
Pros
A plethora of debuffs,
On-demand DEF Shred,
Lifesteal passive that helps the team,
Works well on a lower rarity (if you just care about the debuffs).
Cons
Her own damage output suffers a bit unless you heavily invest in her (but even then she's not strong enough to be the main carry),
It's hard to fit her into current Story meta teams without sacrificing something.
Ratings
Early-game PVE: A
Mid-game PVE: S
Late-game PVE: SS
PVP: B
Bosses: SSS