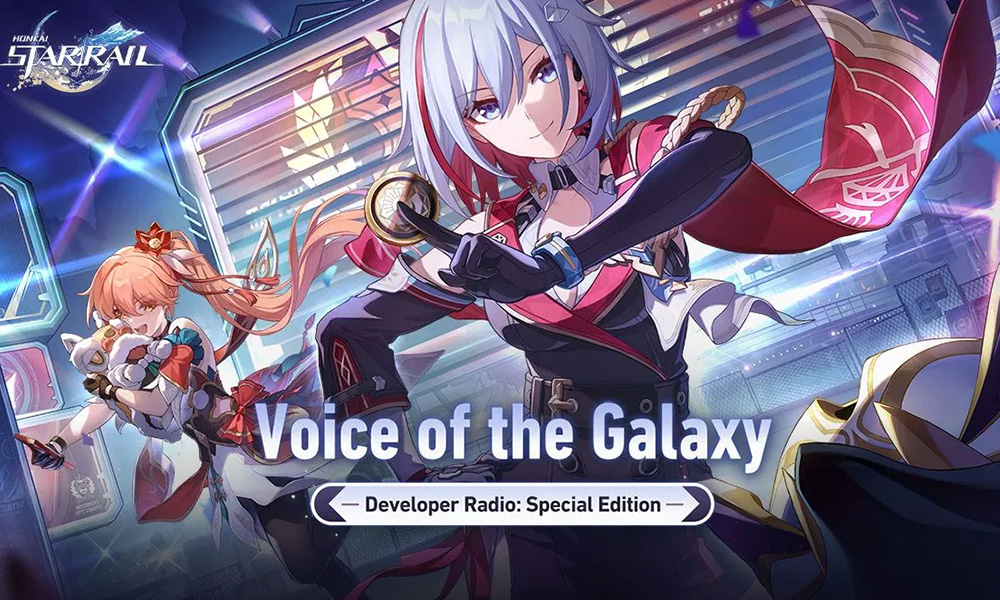 Honkai: Star 1.6 Dev Notes summary!
The latest dev notes for Honkai: Star Rail just dropped and probably they are the biggest and juiciest ones yet! You can find the full dev notes here and below we will post a summary of what's coming.
Memory of Chaos
New permanent mode – Pure Fiction
A permanent mode that will 'alternate' with Memory of Chaos will be added to the game in patch 1.6 and while in MoC you strive to quickly kill the fixed few groups of enemies, in Pure Fiction you will want to kill as many waves of enemies as possible, within a limited number of cycles. So it seems that this is the Hoyo solution to Erudition characters feeling a bit lackluster in MoC – as the ability to damage multiple enemies at once and quickly deal with them will be highly favored in Pure Fiction.
Each Phase will also feature buffs, similar to MoC, that will make clearing the content easier.
Each Phase of Pure Fiction will also reward the players with 720 Stellar Jades.
Memory of Chaos duration changes
Memory of Chaos will last for 6 weeks now, instead of 2 weeks, but every 4 weeks we will be getting a new MoC so there will be a period of 2 weeks where two MoCs will be available at the same time. Sounds confusing? The image below should help!
And yes, the new mode, Pure Fiction, will function in the same way moving forward and they will alternate with each other.
Memory of Chaos extension
Memory of Chaos stages 11 and 12 will be added to the game in patch 1.6. Yes. We're following in Genshin's Abyss footsteps. This means that the level of the enemies in those stages will be higher than MoC 10, thus the difficulty of MoC will increase.
New stages will reward 60 Stellar Jades each, which means that clearing MoC each cycle will give 720 Stellar Jades in total.
Auto clear feature added to MoC
Another new feature coming in the 1.6 patch will be auto-clear. For example, if in the previous phase of MoC you managed to 3-star stages up to the 7th stage, in the next phase, you can instantly clear those without playing and obtain the rewards. And yes, the 7th stage is the limit – even if you 3-star the later stages, the auto clear will only work up to the 7th stage.
Restart challenge in MoC
This was already mentioned in the recent livestream, but in patch 1.5 you will be able to restart the current stage if RNG doesn't favor you. You will even get your Technique Points refunded!
Furthermore, you won't need to reselect your teammates anymore and the stage will remember your last used team there.
New rewards
New rewards will be added to both MoC and Pure Fiction that will be available in the shop attached to those modes. Self-Modeling Reisin will be one of the new rewards added!
Nameless Glory
Here's the list of changes coming to the Battle Pass:
The Battle Pass will be extended from 50 to 70 levels,

Levels 51-70 will reward 10k Credits and 20 Relic Remains each.

The 680 Stellar Jades who originally were available as the reward in the 50th level, will be moved to the 1st level instead,
Self-Modeling Raisin will be added instead the Stellar Jades in the 50th level.
You will obtain a box from which you will select the path-specific materials instead of being forced to select those instantly upon reaching a level.
Relics
Here's the new stuff coming for relics:
Relics can be enhanced to exactly +3/+6/+9/+12/+15.
New flagging system for keeping track of relics you want to keep/discard.
"Recommended Relic" feature (same thing as Genshin Impact).
You will be able to filter Relics by exclusion.
Other changes
More support characters slots will be added to the profile
More stats on player profiles
Friend's support partners can be pinned to the top of the list