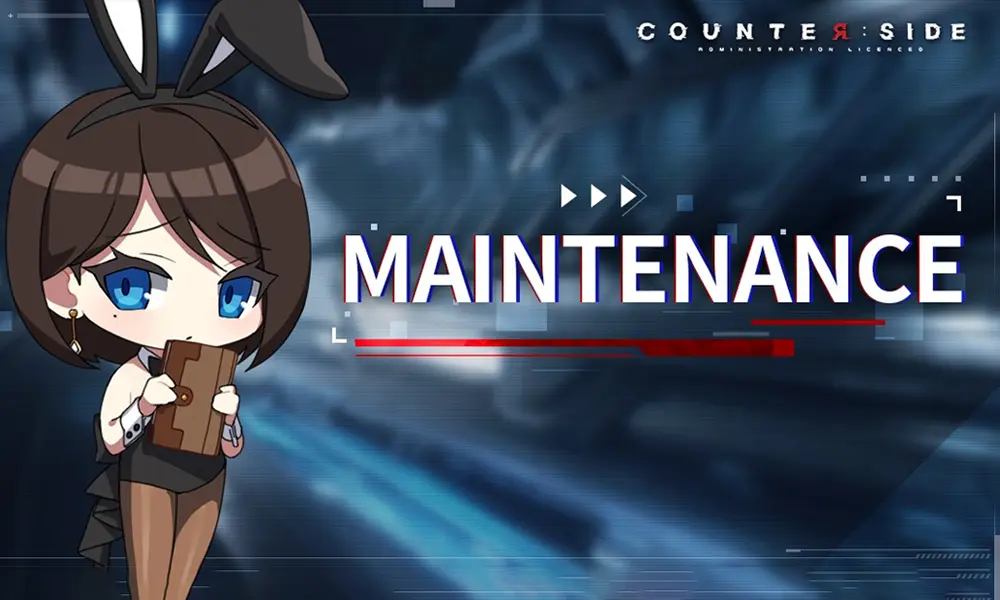 Patch Notes and Shop.
Maintenance Schedule – November 8, 14:00 ~ 16:30 (UTC+9)
Summary
Challenge Stage – Old Administration Training Method.
Returning Employees & Operators – Lyudmila, Alex and Administration Sword Fighter.
Returning Operators – Kim Hana and Repalcer King.
Ranked Battle – The second half of the Sincere season will end.
New Raid Boss Season – Britra
Awakened Lyudmila is a PVP-oriented support who constantly applies Imprison and skill seal debuffs to enemies. The imprison debuff is basically Stun but cannot be canceled, which allows her to lock down debuff-immune units.
The most important part of her kit is mapwide Skill Seal that ignores debuff immunity every time an opponent dies. Unless fronline is immortal this allows her to make enemy skill haste based units useless. Her ultimate has very low cooldown and also increases enemy cooldowns. Soldier and non-E1 mech comps are barely affected by most of her kit, so she isn't that great in those matchups.
As with Awakened Shin Jia, Lyudmila's biggest problem is paying 5 cost for a unit that doesn't really do much by herself. Unless rest of your team kills she barely does anything. To help with that she has ETB Imprison that can cancel most animations in the game, allowing you to interrupt skills or even some ultimates for instant value.
Ratings:
PVE (Early) – A
PVE (Late) – A
PVP (GBL) – SS
PVP (SEA) – SS
Noel is 3-cost Sniper who has a very offensive kit that allows her to penetrate the frontline and attack the backline, with some utility (via skill seal) sprinkled on top. Sadly, her stats and multipliers hold her back and her damage is a bit underwhelming.
On top of that, she has no survivability passive outside the extra 100% EVA but with extremely low base EVA she will still get hit often. So you end up with a high-risk, low-reward type of character that's not worth using.
Ratings:
PVE (Early) – S
PVE (Late) – S
PVP (GBL) – C
PVP (SEA) – C
Miss N, the Mysterious Tourist – Noelle

 
Invitation of the Bountiful – Gremory
Lady at the Beach – Nicole Primer
Title System
1. A title system has been added.
You can select the titles you have acquired via [ Profile ] >> [ Profile Settings ] under [ Title ].
2. Some titles can only be used during a certain event period and there are also permanent ones.
3. Titles can be acquired from various content rewards or clearing achievements.
4. The higher the title tier, the more decorative it will be.
5. Set titles will appear in various places. Below is an example from Hana Chat.
[Season 1] Last Stand
【 Rules 】
Stronger enemies appear periodically.
You can earn [ Kill Points ] by eliminating monsters.
In the event of a tie in [ Kill Points ], the user who registered their rank first will be ranked higher.
All enemy units gain Immunity to Hitstun 2 minutes after the battle starts.
Enemy units' ASPD increases by 100% 3 minutes after the battle starts.
Enemy units' damage increases by 100% 4 minutes after the battle starts.
Skill Cut-in Trophies
▷ Skill Cut-in trophies are added.
▷ Every Cut-in trophies are Live2D.
【Method of Acquisition】
Through the achievement reward after reaching Tactical Update level 3 of a certain unit.
【 List of Applicable Units 】
| | |
| --- | --- |
| Name | Ultimate Skill Name |
| Hilde | Buster Overdrive |
| Yoo Mina | Wolvesbane Legacy |
| Lee Sooyeon | Strike Code: LSY |
| Yuna Springfield | Prominence |
| Seoyoon | Deicide Cleaver |
| Joo Shiyoon | Sentiment Du Fer |
| Horizon | Over the Horizon |
| Jake Walker | Man of Storm |
| Shin Jia | Innovation Reality |
| Maestra Nequitia | Requiem of the Dead |
| Maria Antonov | Call of Duty |
| Curian | Key of Avalon |
| Sigma | Final Pattern: Terra Laser |
| Regina MacCready | The Great Freeze |
| Nanahara Chifuyu | Death Season |
| Lyudmila | Blizzard of Steel |
※ An example of Sigma – Final Pattern: Terra Laser Trophy.
Bug Fixes
A fix where [ Background: City (Night) ] is not being counted in the background collection progress.
A fix where the consortium leader's title would not appear on the consortium chat immediately.
A fix where the enhancement level would appear twice.
A UI fix when CEOs change the unit's accessories.
A fix where [ Confusion ] state was not working as intended.