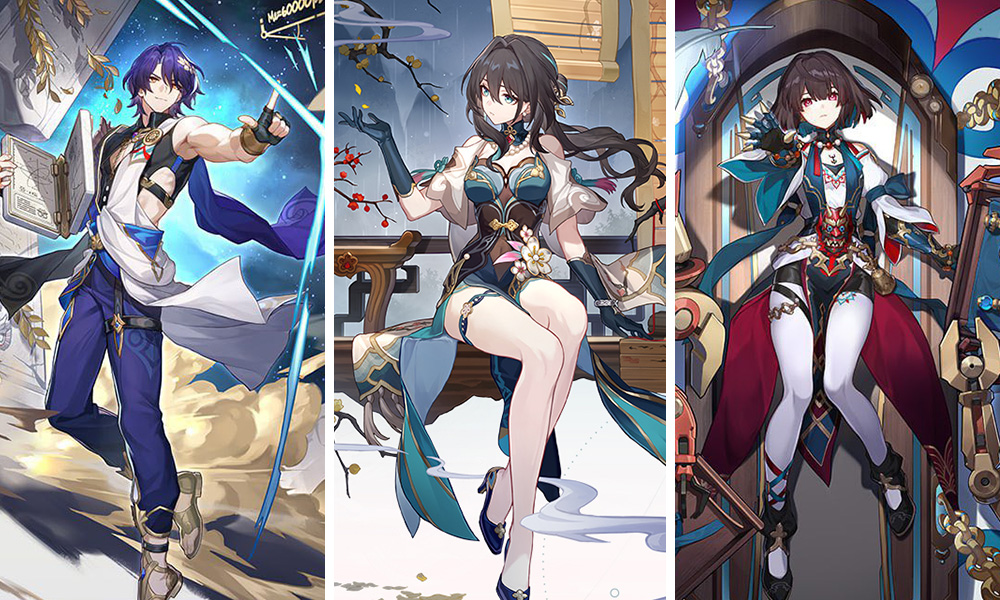 Honkai: Star Rail 1.6 characters revealed!
The usual drip marketing for the future patch wasn't so drip today – instead of one character per day, we just received information about all three characters coming to the game in 1.6!
Ruan Mei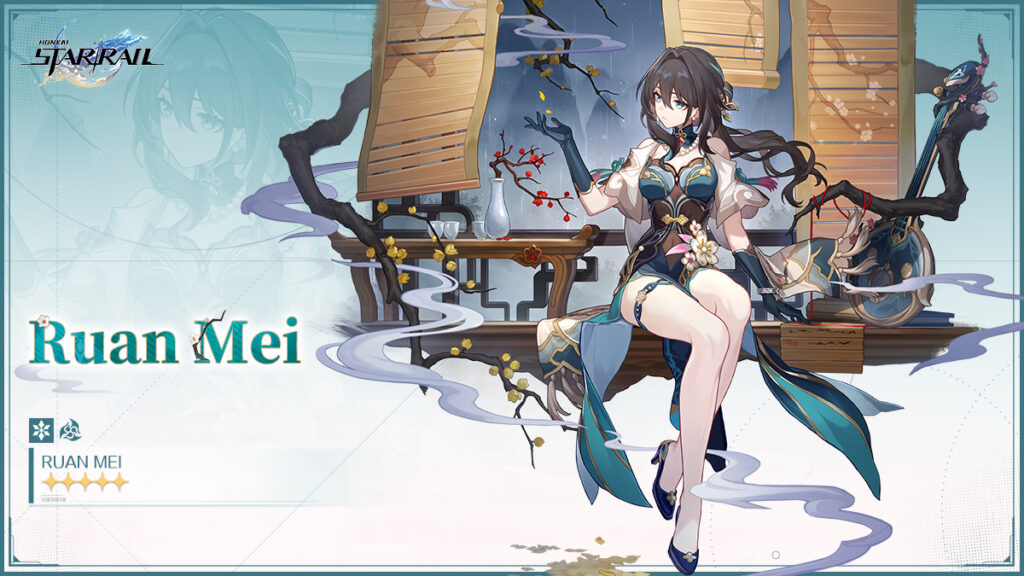 Ruan Mei is 5-star Ice character who follows the path of Harmony.
Description:
"Want some pastry? The plums used in this recipe are freshly macerated, and I waited in line a long time for them."

A sweet-tempered and elegant scholar. Member #81 of the Genius Society. An expert in the biological sciences. She earned Nous' attention with her talent and terrifying perseverance, and began her research on the origin of life in a secret corner of the universe. For that, she was invited by Herta to collaborate with Screwllum and Stephen to develop the Simulated Universe. Secretly, she greatly enjoys traditional theater and desserts, and she is also very interested in embroidery.
VA:
Chinese CV: 张文钰 (Zhang Wenyu)
Japanese CV: 大西沙织 (Onishi Saori)
English CV: Emi Lo
Korean CV: 윤여진 (Yoon Yeo-jin)
Source:
Dr. Ratio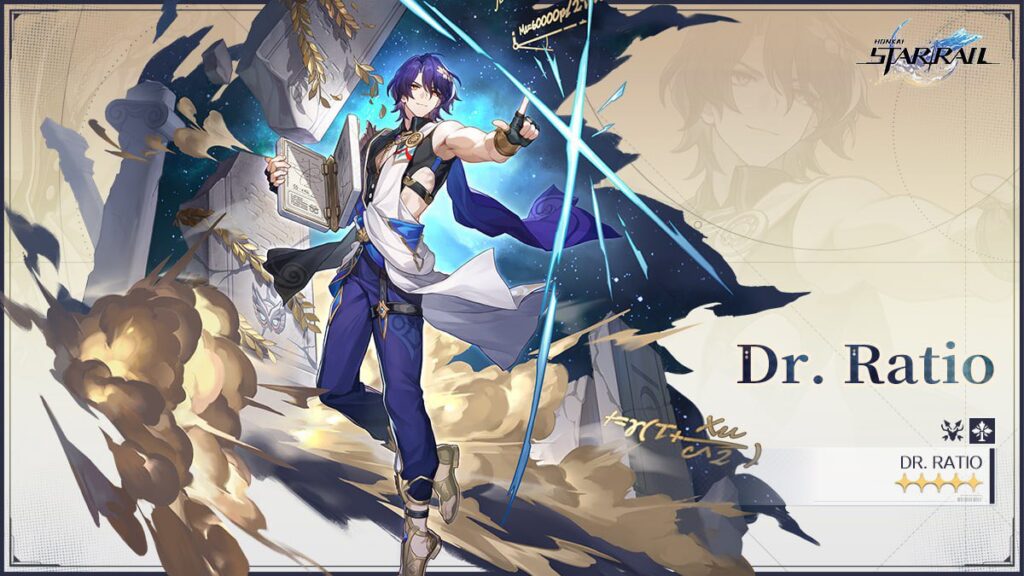 Dr. Ratio is a 5-star Imaginary character who follows the path of the Hunt.
Description:
"The most annoying thing about idiocy is that you can't explain it to an idiot."

A candid and self-centered Intelligentsia Guild member, who often conceals his appearance with a strange plaster sculpture. He demonstrated unparalleled intelligence and talent since his youth, but now refers to himself as a "Mundanite." He firmly believes that intellect and creativity are not confined to geniuses. He seeks to distribute knowledge to the entire universe to cure the persistent disease named ignorance.
VA:
English CV: Jordan Paul Haro
Chinese CV: 桑毓泽 (Sang Yuze)
Japanese CV: 武内駿輔 (Takeuchi Shunsuke)
Korean CV: 이동훈 (Lee Donghoon)
Source:
Xueyi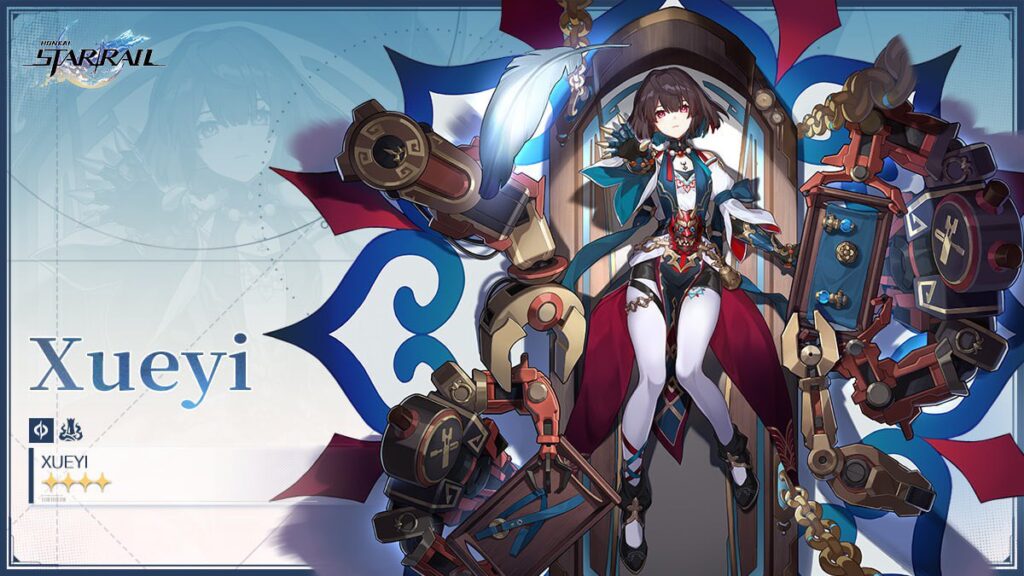 Xueyi is a 4-star Quantum character who follows the path of Destruction.
Description:
"You are talking to a puppet. The Commission gifted me this body."

One of the judges of the Ten-Lords Commission. Of the four duties of a judge (detention, interrogation, incarceration, and punishment), she is charged with detention. Holding iron chains and a Marasunder Awl in her hands, she tirelessly tracks down wanted criminals and subdues them.
VA:
English CV: Jenny Yokobori
Chinese CV: 溯浔 (SuXun)
Japanese CV: 河瀬茉希 (Kawase Maki)
Korean CV: 박리나 (Park Ri-na)
Source: