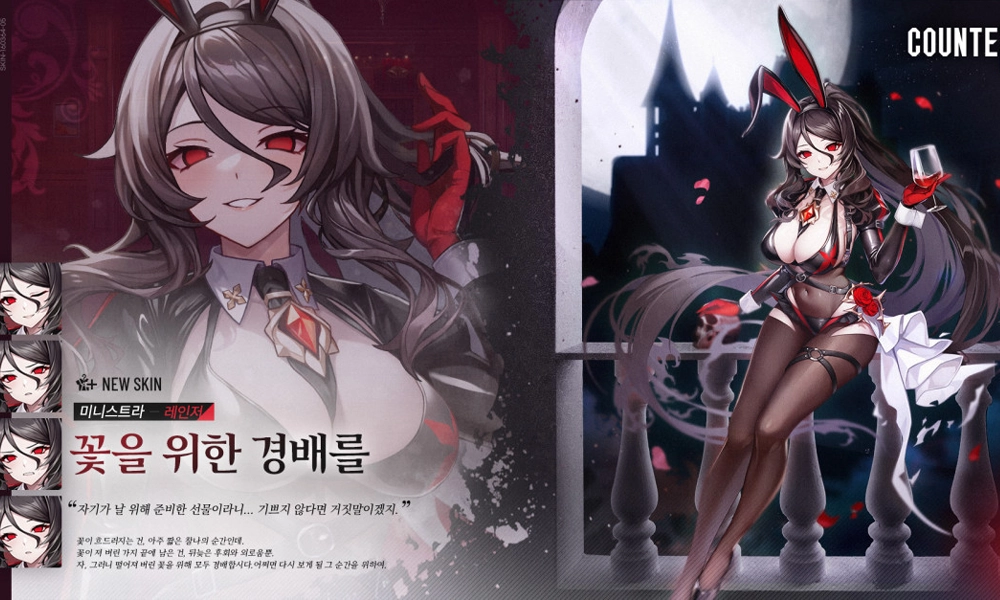 Patch Notes and Shop.
Maintenance Schedule – November 1, 14:00 ~ 18:00 (UTC+9)
Summary
New Episode – Administration Complete
Challenge Stage – Gremory's Advice
Returning Awakened Employees – Asmodeus Rosaria le Friede, Tenured President Regina MacCready, Garguantia Maria Antonov, Ministra, Final Phase Sigma and Type: Siegfried Hilde
Returning Employees – Seo Yoon, Nanahara Chifuyu, Sky Layfield, Nicole Primer, Kang Soyoung, Gremory, Jaina Kropel and Yang Harim
Skin – A Bow for the Flower (Ministra)
New Episode – Administration Complete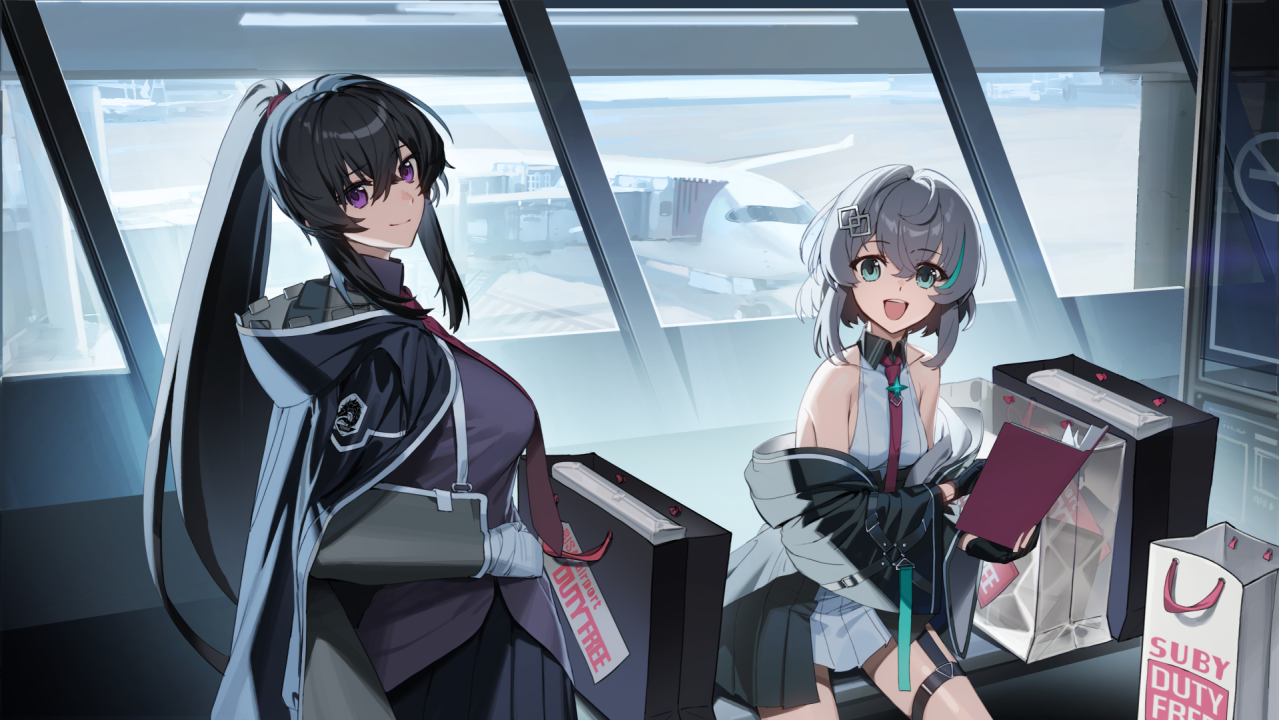 Administration Complete Open Schedule  – November 1, after the update ~ Until further notice ( UTC +9 & -5 ) 
New Skin – A Bow for the Flower – Ministra
Price: 2,080 Admin Coins
Flashback Scene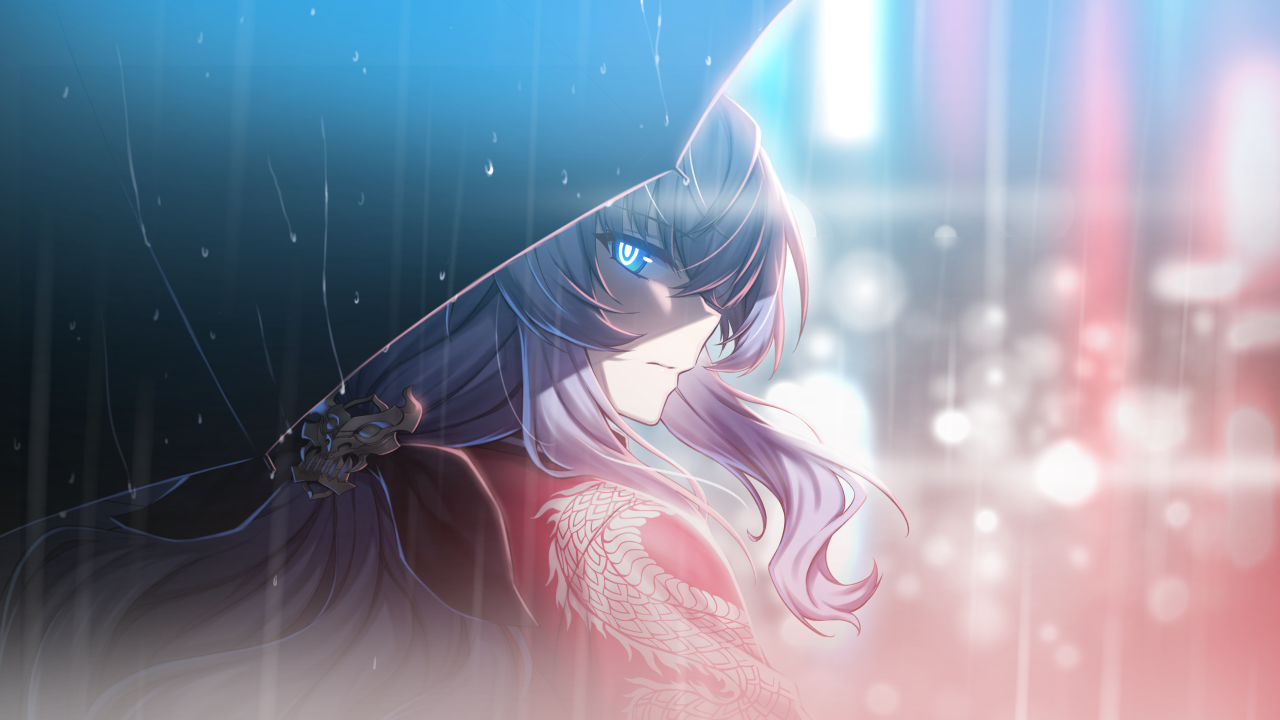 Including the update on five new [ Bottom of the Shade] flashback scenes, the following will have the same update as well.
1 * Frozen Corridors
2 * Ethereal Moon Splitter
2 * Great Witch's Legacy
1 * The Militia
3 * Proof of Heart
2 * Devil and Bartender
2 * Counters Saga
The above substreams as well as [Bottom of the Shade] will have their event currency drop event scheduled – November 1 After the update ~ November 8, 12:00 (UTC+9)
★ One [Pure Possibilities] will be added to the [Bottom of the Shade] event shop.
Improvements & Changes
1. Missing 70 points for [Danger Close] will be given out during the Nov. 1 maintenance.
2. Ministra's name will change to [ Demon Type C.O. Ministra ] in places where [ Integral Ministra ] was being displayed.
Bug Fixes
1. A fix where [Gamechanger]'s lv.1 [Adv. Sweeping Strike] did not activate as intended.

2. A fix where the elimination effect on an enemy unit would trigger when a unit with an enemy unit elimination effect attacked a unit with a barrier buff and dealt damage greater than the unit's health that has the barrier buff, even if the target unit did not die.
3. A fix where [Origin] was not being applied, even though the stage description stated it was applied.
Na Heerin's Urgent Order [ 1-1 & 1-2 ]