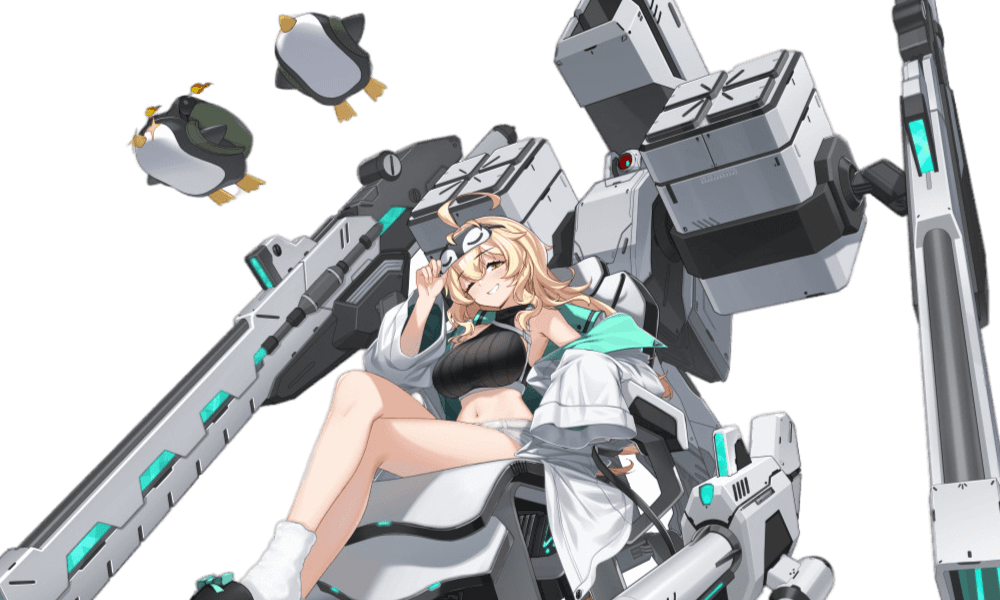 Patch Notes & Shop.
Maintenance Schedule : October 25, 14:00 ~ 17:00 (UTC+9)
Summary
New Alternium – Lee Jisoo, Yenxing and Replacer Knight
New Re-arm – Edith Twins
Operator Banner Rerun – Serina Crews and Mansion Master
Returning Employees – Edith Twins, Mika Star, Yenxing Lanchester and Replacer Knight
Danger Close – Tyrant Armor
Edith's rearmament doesn't offer much upgrade from her base kit. In PvE she now has her movement, which allows her to actually deliver her debuffs. And she is the only ranged unit in the game with both DEF shred and DMG AMP debuffs, which gives her a small niche. In PvP there is always value in a Tower unit that does anything relevant. She is not great for her cost by any means, but flying dps that gives you positioning advantage will see niche use. Additionally Replacer King doesn't actually have an answer to REdith lead (outside of not playing RK) so that's another application of the unit.
Ratings:
PVE (Early) – S
PVE (Late) – S
PVP (SEA) – B
PVP (GBL) – A
Alternium Reactor Update
【 Alternium Reactor Level 1 – Lee Jisoo 】
Ghost Hunter's Blade
Level Effect Details
▷ HP Recovery +0.5% per sec, DMG RDC +5%, Status Effect RES +10% for every enemy unit plus herself (up to 6 stacks). While Lee Jisoo exists on the battlefield, inflicts enemy Ranger, Striker, and Sniper units with a Skill Haste -75% debuff for 12s (cannot be canceled).
Jisoo PVP Review:
PVP(GBL) A—>SSS
Jisoo reactor improves her from extremely niche anti-healing PvP unit into a hard "Did you farm Volcano Dimensional Trimming" check. Amount of sustain she gets from reactor combined with Supporter type means she is unkillable without specialised gear. Additionally due to massive debuff resistance you can't even healing debuff her out of the game. Lee Jisoo is now meta warping to a deeply unhealthy degree.
【 Alternium Reactor Level 1 – Yen Xing Lanchester 】
Yin-Yang Unification
Level Effect Details
▷ Ultimate Skill Cooldown -3 s when casting Special Skill and nullifies buffs for 2 s to targets who are hit by Special Skill.
【Alternium Reactor Level 1 – Replacer Knight 】
Crater
Level Effect Details
▷ ASPD +20%, gains immunity to Hitstun from Special or lower skills for 6 s when deployed or casting Passive attack, creates a barrier worth 30% of Max HP.
Origin System
1) [Origin] System has been added.
This system will only be applied to the PVE contents.
The [Origin] system will be given to units / NPCs and they may receive different types of [Origin].
Units with [Origin] of a certain type can output more damage to the opponents of that same [Origin] as well as receive less damage.
★ Increased amount of damage and damage reduction depends on the rarity of the unit.
Awakened: 40% increased damage to & 30% damage reduction from the opponent with the same [Origin].
SSR: 30% increased damage to & 20% damage reduction from the opponent with the same [Origin].
SR: 10% increased damage to & 10% damage reduction from the opponent with the same [Origin].
Summoned: 20% increased damage to & 20% damage reduction from the opponent with the same [Origin].

(All summoned beings will have the same Origin stat regardless of their summoner's rarity.)
Damage increase from the [Origin] is a [Group 4] stat, completely independent from Groups 1 ~ 3. For more about the stat grouping, please refer to this developer's note. – Link
Damage increase to & damage reduction from will not affect if the opponent does not have an [Origin] or different [Origin].
You can check the unit's [Origin] from the [Unit Info].
You can check units with the [Origin] in the [Managment].
– This [Origin] update is named [Struggle].
◆ List of Units Getting [Origin – Struggle]
Awakened
Hilde: Siegfried Type
Ministra
Final Phase Sigma
SSR
Seoyoon
Sky Layfield
Frederick Doma
Nanahara Chifuyu
Yang Harim
SR
For more details please check – Official Patch Notes.
Changes & Improvements
1)  [Removal From All] feature has been added. 
[Placed] tab is added in [Management] to use the function, [Remove From All].
From [Placed], you can either remove the unit from where it is placed at once or individually.
If the unit is placed in a location where it is not removable via [Placed], you have to use the [Move] function and remove it manually.
2) Gauntlet season's win count and win rate have been added.
In the [Ranked Battle] and [Strategy Battle], the current season's win count and rate are displayed.
The information will reset at the beginning of every season. 
3) The cleared and uncleared marking method has changed.
Uncleared stages will be locked and unavailable. 
If the uncleared stage is accessible, the list of all the cutscenes will be visible.
Uncleared stages will have the [View] option unavailable.
4) [Collection] – [Collectables] will now have a [Background] tab.
All the collected backgrounds can be seen at this [Background].
Based on the number of collected backgrounds, you may collect a certain amount of reward.
5) Upon entering the [Latent Ability] tab, it will now show the total amount of Relic Binaries you currently have.
6) On [Management Guide] – [Gear] – [Unlock Gear Latent Abilities], it will now have an additional information page about which color represents which Latent Ability percentage range.
7) There will no longer be a background color behind the unit's attack-type icon.
8) Limited to Andriod devices, it will now display a download progress bar during the background download.
Upon completion, a popup will open. Selecting the popup will automatically run the application. 
9) Unit bans across different contents will now have their names and titles displayed.
10) Camera Skill option will improve.
The name for the option will now change to [Skill Camera].
It will have three options: Both, Ally, Off
The camera effect will follow the priorities below

Deployment of Awakened units.
Units' Ultimate Skill Initiation
Other

Regardless of the above priorities, your [Skill Camera] settings will be the highest priority.
11) An improvement where the timed buff/debuff will not start until you can actually deploy units to the field.
12) On [Management Guide] – [Stats], explanations for the following 5 are added.
Incoming Healing +
Outgoing Healing –
DMG Taken AMP
Dealt DMG RDC
13) On the [Change Lobby Settings] – [Lobby Backgrond], it will now have tabs separated for [Lobby Backgrond] and [Flashback Scene].
14) On the [Shop] – [Shop List], it will now have the [Substream] tab added.
15) You can now set your own BGM during the Gauntlet matches.
You can set your BGMs from the tab above the [Exchange Center]. 
16) The profile menu has been unified.
From the profile option which you can directly access from Lobby, you can change your name, company motto, and many other customizations. 
Hamburger Menu – [Partners] – [Profile] will be deleted.
Bug Fixes
A fix where the employee's tactical update level is shown as max level when forming a squad, viewing Ensured Recruitment, Selective Recruitment, and Management.
A fix where upon entering the battlefield, a battlefield condition would not pop up on the screen when multiple battlefield conditions are in effect.
A fix where Silvia's Special Skill does not hit when the opponent closely approaches her.
A fix where if the unit is zoomed in in the [Unit Info], a Steam client would show an old version of the game.
A fix where some of the uncancellable abilities are missing ◇ symbol.