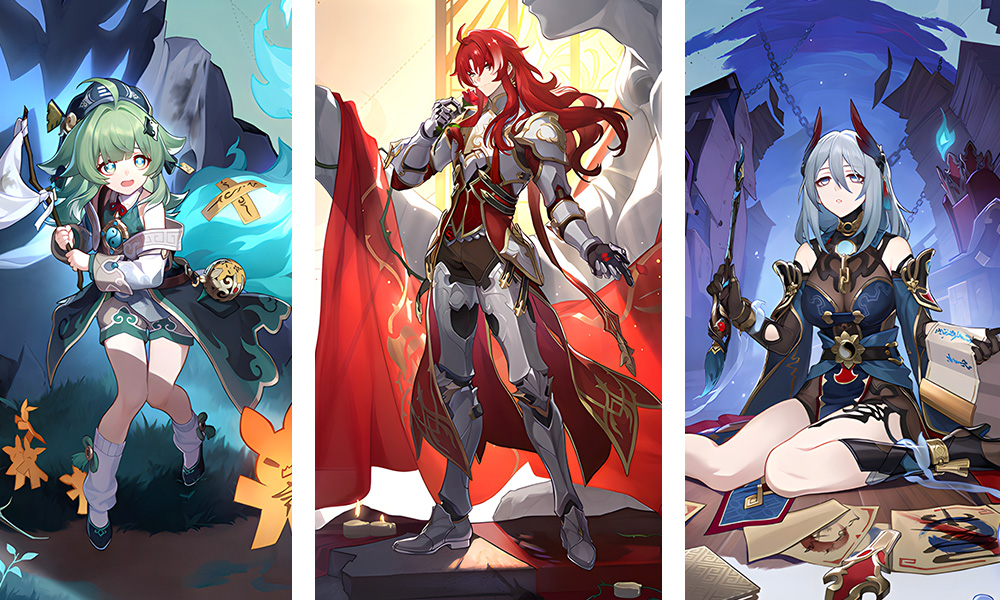 Honkai: Star Rail 1.5 patch characters revealed
Here are the three characters revealed via the drip marketing – all of them will be released in patch 1.5 so in roughly 7-10 weeks.
Huohuo
5 star, Wind, Abundance
A pitiable and helpless Foxian girl who is also a Ten-Lords Commission Judge-in-training, who fears ghosts but must catch them. Due to having a heliobus named Tail sealed in her tail by the judges of the Ten-Lords Commission, she became a "cursed one" who attracts inhuman beings. She fears demons and heliobi, but contrarily is tasked with their capture and entrusted with the heavy task of eradicating vile spirits. Though she believes herself lacking in ability, she is unable to muster the courage to resign and continues onward despite walking in a valley of her own fear.
Link to her reveal post:
Argenti
5 star, Physical, Erudition
A classic knight of the Knights of Beauty. Forthright and candid, this noble and admirable man wanders the cosmos alone, resolutely following the Path of Beauty. Upholding the good name of Beauty is Argenti's duty. To fulfill this responsibility, one's must be pious when one initiates battle, and one must make their opponent yield willingly when one strikes with one's spear.
Link to his reveal post:
Hanya
4 star, Physical, Harmony
One of the judges of the Ten-Lords Commission. Of the four duties of a judge (detention, imprisonment, punishment, and interrogation), Hanya is charged with the last task. She specializes in reading the karma and sins of criminals, and records their crimes and punishments with the Oracle Brush. As she spends her days using dreams to predict karmic offenses and has to endure the torrential flood of information regarding the mara-strucks' actions, she has long become dull to all things in the world. Only when she operates with her sister and fellow judge, Xueyi, will Hanya momentarily reveal her true nature.