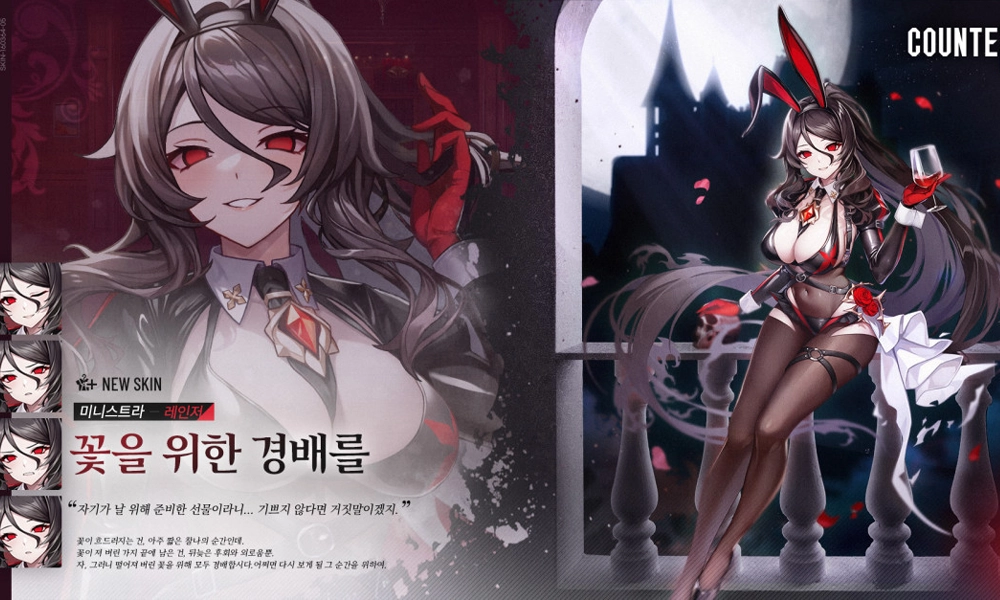 Awakened Ecclesia and Sonia joins the fray!
New Awakened Character – Grande Quiete Ecclesia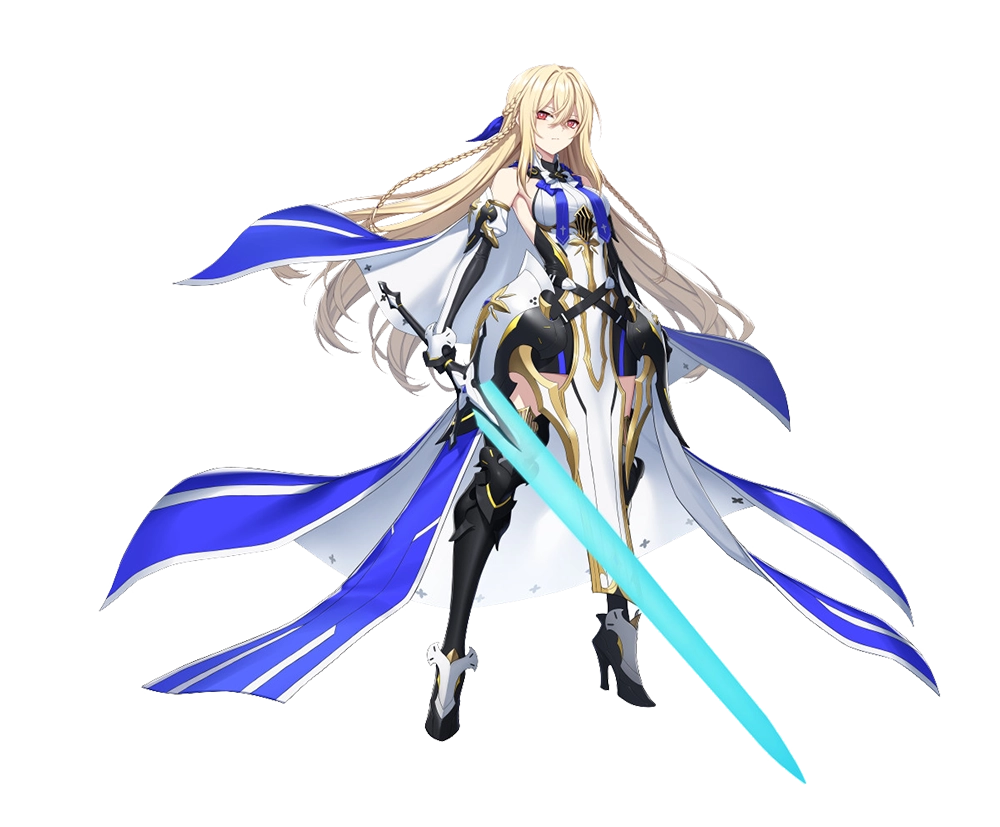 Type: Counter
Role: Awakened Defender
Deployment cost: 6
Attack type: Ground
Movement type: Ground
Basic Attack – 1 Valid Hit
Swings the Sword of Light, dealing single-target damage.
Passive: Solar Ecllipse – 2 Valid Hits
Knockback RES is increased by 50%. While Ecclesia is on the battlefield, all allies gain +1000 HIT (self excluded, cannot be dispelled). Casts an enhanced attack after every 2 basic attacks, dealing AoE damage and knocking enemies down, Immune to hitstun from Ultimate or Lower skills while casting.

Lv5: EVA is increased for 8s after casting enhanced attack. (50% per ally present on the battlefield excluding self, up to 10 stacks)
Special skill: Voice of Fragarach – 2 Valid Hits – 22s CD
Rapidly swings the sword forth. All hits gain Sure Fire and deals AoE damage. The last attack inflicts +2% DMG Intensification on damaged targets for 30s.

DMG Intensification: Increases DMG Taken every time a unit receives damage from same sources. (DMG Increase only takes effect up to 80%, effect can be offset by DMG Tolerance)

Lv5: Adds 25% Incoming Healing reduction Debuff to the last hit (Max 4 stacks).
Ultimate: The beginning of heaven and earth – 4 Valid Hits – 45s CD
Gathers strength to unleash an Aura and grants Debuff Immunity to all allies for 3s (self excluded, cannot be dispelled). Increases Ecclesia's ATK by 50% for each ally within the aura. (self excluded, up to 10 stacks). Ecclesia then descends, dealing AoE damage with knockback. The ATK buff is removed when Ultimate ends.

Lv5: Enemies are inflicted with Blind for 15s after casting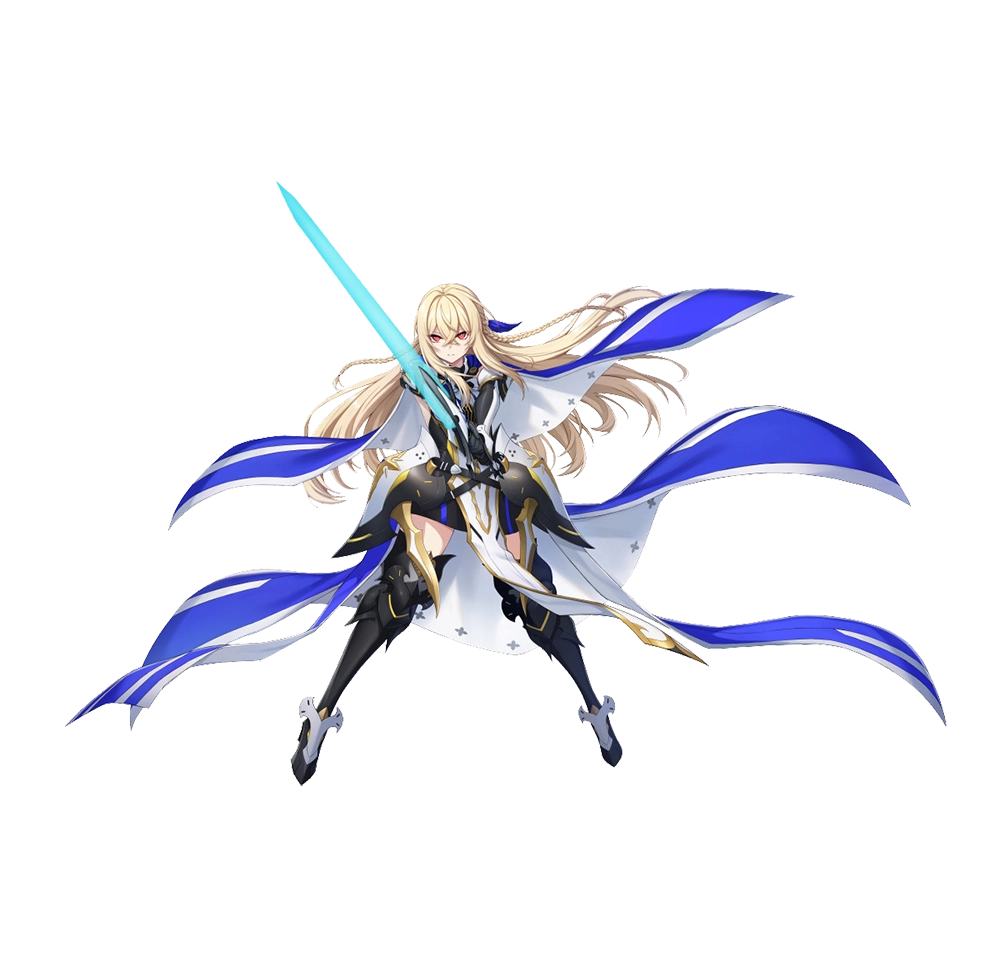 New Character – Sonia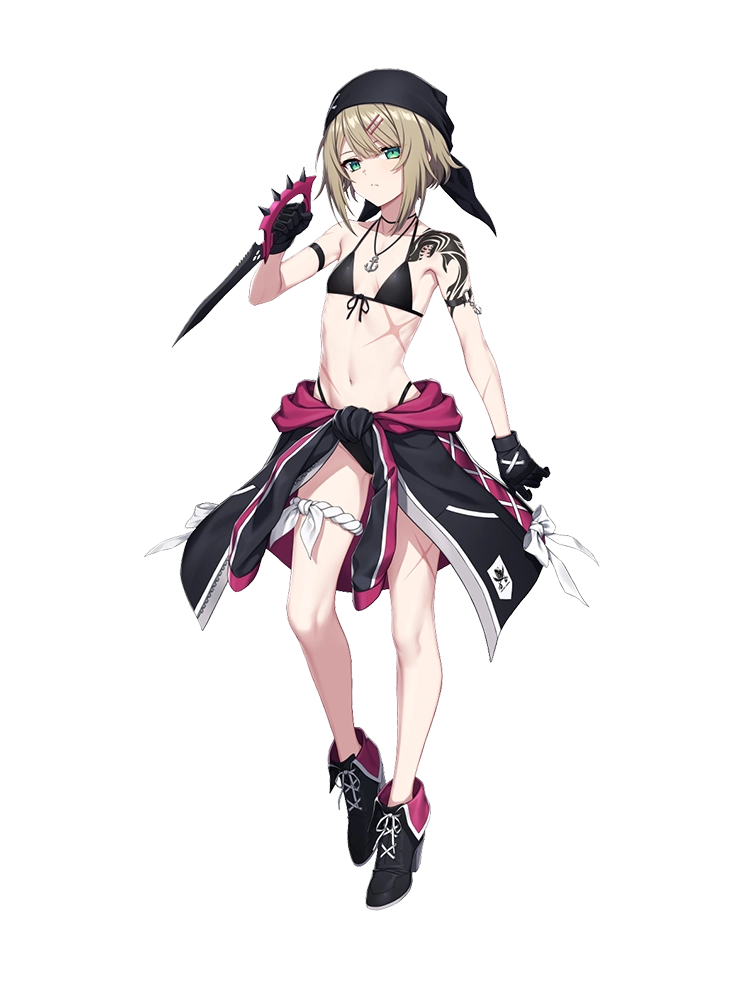 Type: Counter
Role: Supporter / Forward Deployment
Deployment cost: 3
Attack type: Ground
Movement type: Ground
Basic Attack – 2 Valid Hit
Uses a dagger to deal AoE damage.
Passive: Torrential Rafting – 2 Valid Hits
Generates a water current upon deployment and then steps back. The current deals AoE damage to enemies excluding bosses, damaged targets have their incoming healing reduced by 100%, the effect decays by 20% every 2s before wearing off.

Lv5: Debuff decay rate is changed to 3s.
Passive 2: Sharks are cool – 3 Valid hits
Summons a Shark every 18s, inflicting Airborne and dealing AoE damage to the first target within sight range. Gains 1000 EVA for 18s after casting.

Lv5: Activation frequency is changed to 12.
Ultimate: Drop the Anchor! – 3 Valid Hits – 40s CD
Jumps in position and creates a field that knocks enemies airborne, dealing AoE damage. Applies the Passive on deploy effect to damaged enemies after casing

Lv5: Adds -30% Knockback RES debuff to damaged enemies.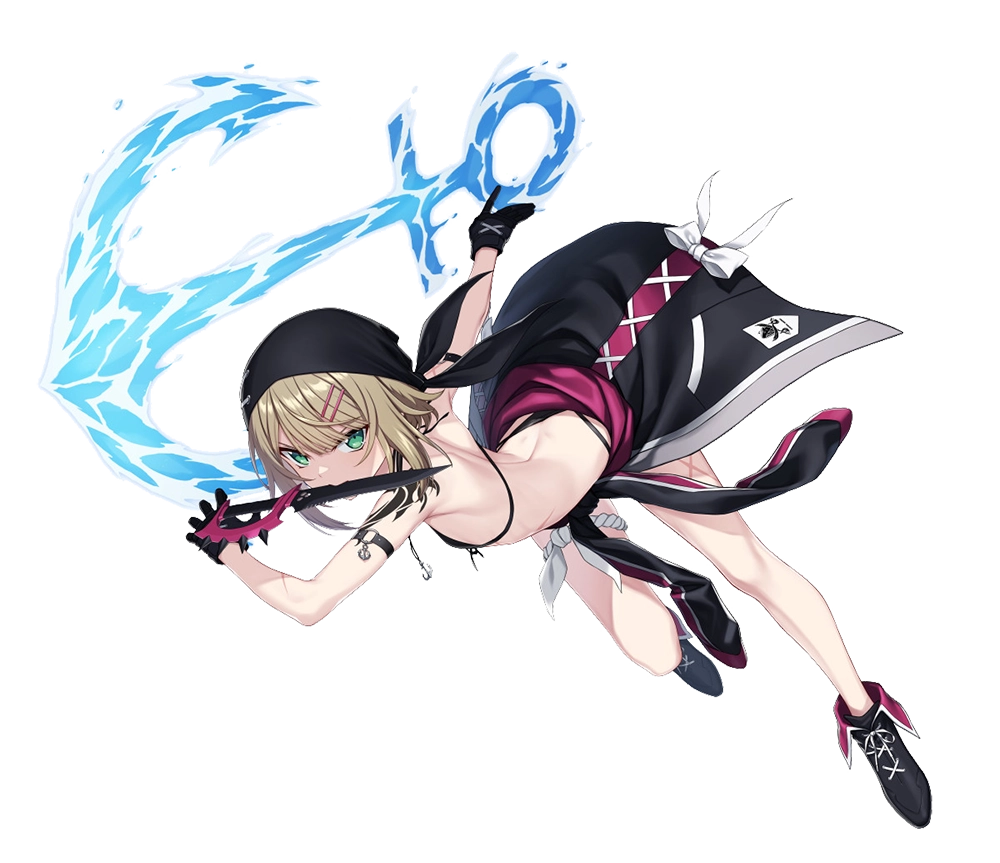 New Skin Adoration for Flowers – Ministra (Creator Contest)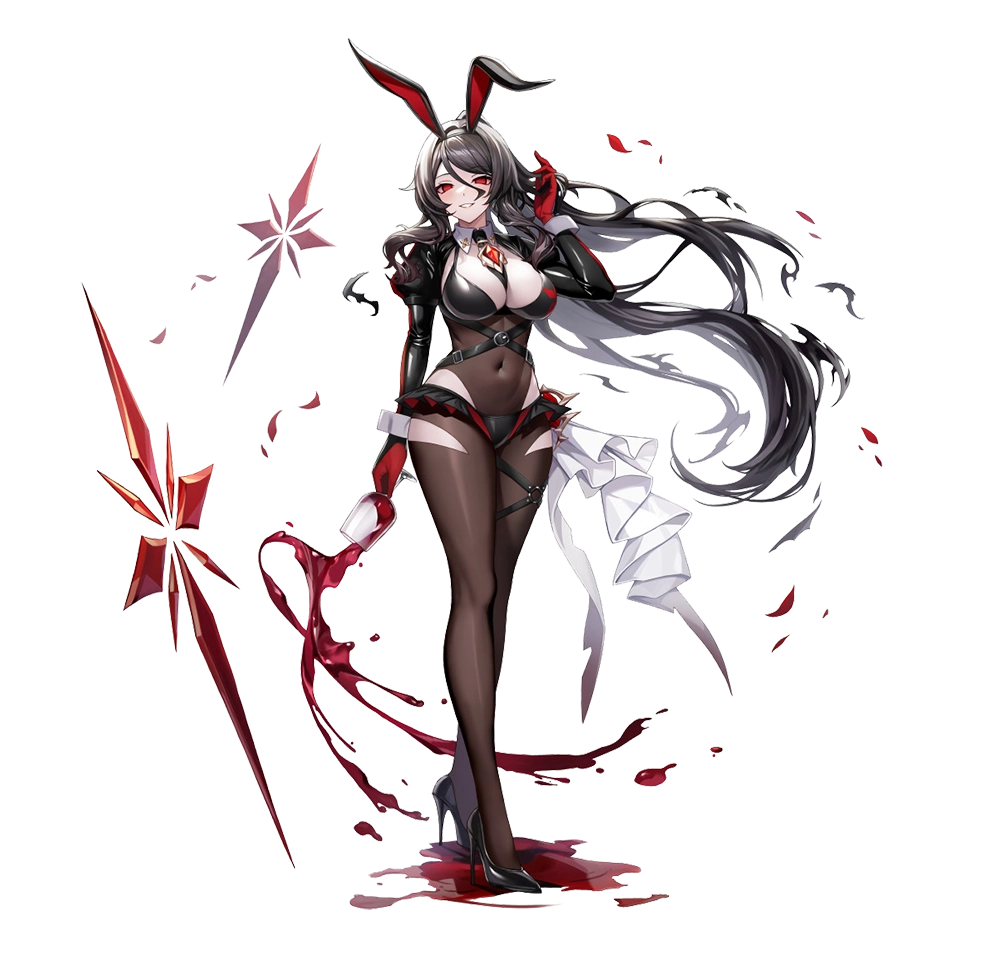 New Skin – Shark's Maid Draco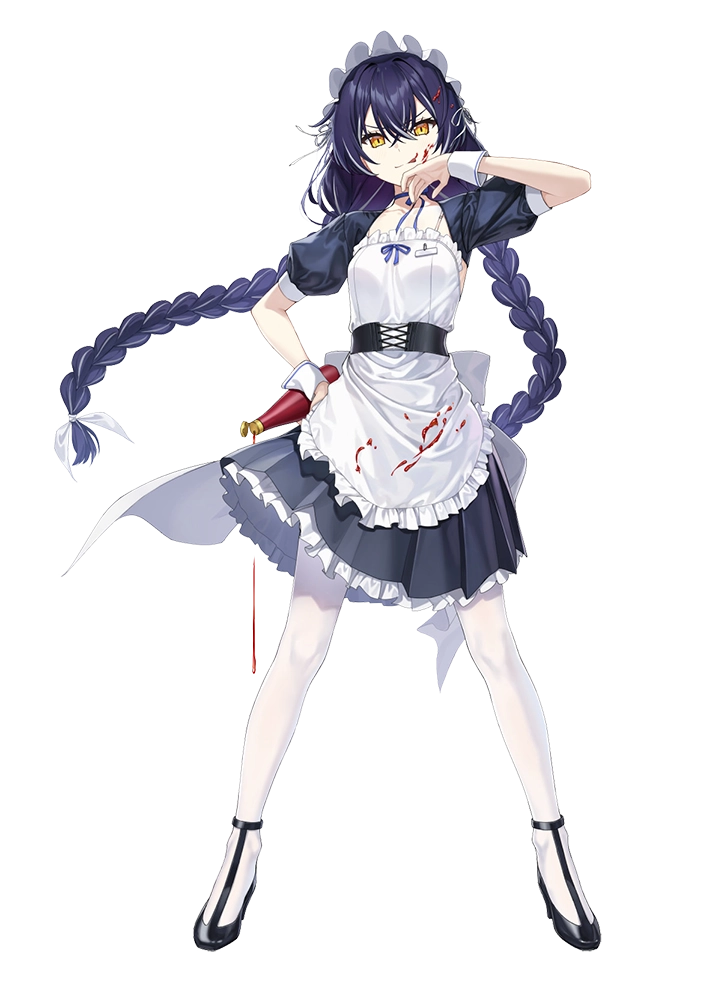 New Skin – Clumsy Maid – Luna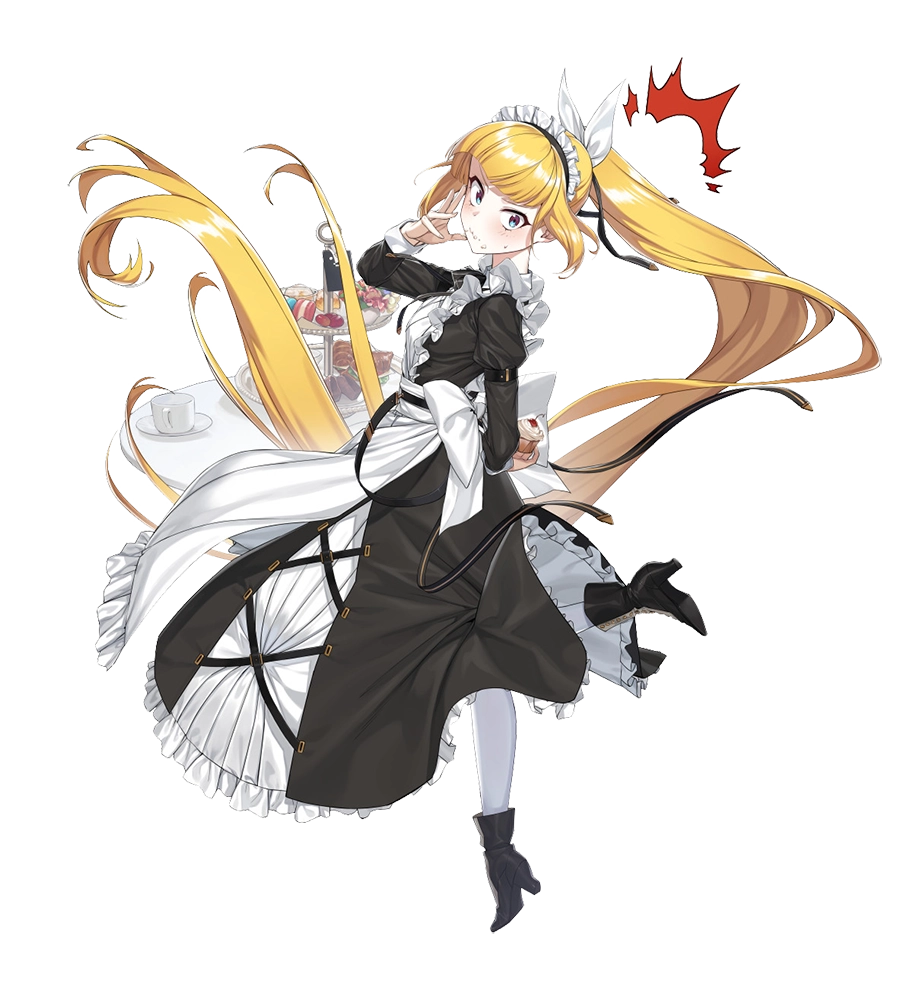 Planned Skin – Felicette (Dev Note)