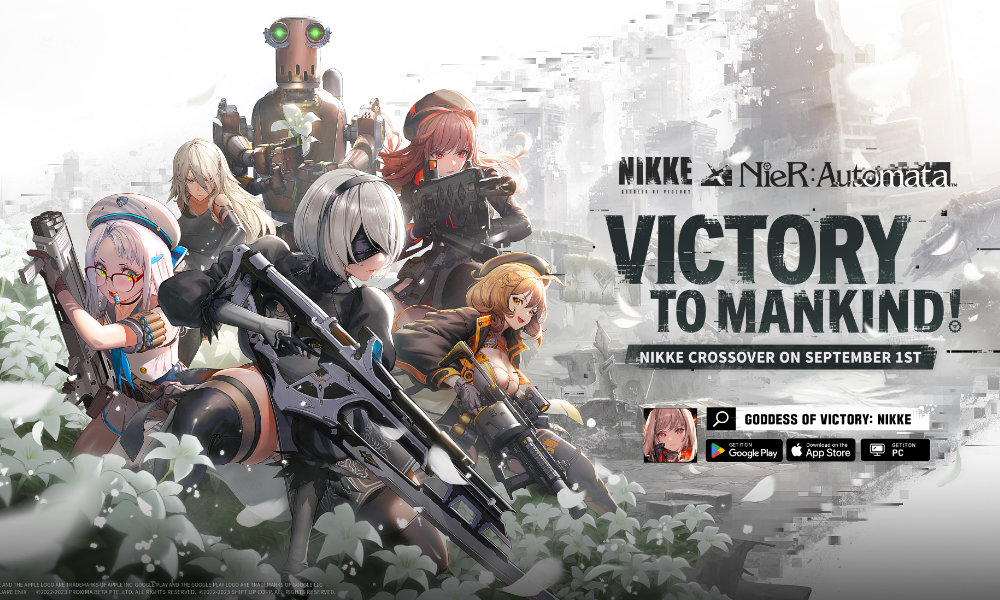 Additional Improvements
Firstly, we plan to improve the Union Shooting Range. For more convenient experimentation of character combinations based on different situations, we are adding a function that allows players to classify characters according to property Codes. The shooting Range scores and rankings will be reset on the day of update, and we ask for your kind understanding.
We will also develop a function that enables players to study and try out new characters in the Union Shooting Range. When the schedule is confirmed, we will share more details.
Now, allow me to introduce the voice guide expected to be launched on September 1.
The voice guide is a function that allows players to select and listen to a Nikke's voice through the View mode. This was developed on many Commanders' request. Thank you for always giving us wonderful advice and content-related suggestions. In the future, we hope you can continue sharing your opinions and raising your concerns about inconveniences encountered to help us become a better game.
On August 24, we lowered the difficulty of the beginning stages in Campaign for the sake of new Commanders. However, we also believe that the recommended power in Campaign normal mode needs to be reduced to give more Commanders a better gaming experience. During the next Main Story update, we will discuss and decide the appropriate arrangements and prepare to adjust the overall difficulty of Campaign. We are thankful to all Commanders who gave us many helpful suggestions.
Development Progress
Next, I'd like to share the development progress of the plans we've introduced before.
The system that allows the Union Leader position to be succeeded during the leader's prolonged absence is being developed according to the plan and is expected to be launched by the end of September.
Also, the on/off option for Attention When Target Appears and on/off option for Sniper Rifle Weapon Blur will be updated on September 1.
For more convenient viewing of stories in Recollection, we've made improvements to the keep viewing function and added a bookmark function. Both functions will be updated on September 1.
The Event Archive where players can re-experience past events will be included in the update at the end of September. As each event requires specific corresponding actions, such as adding cutscenes and modifying mini game entry rules, we will have to conduct the update step by step. We hope you can understand.
In the Event Archive, a small quantity of special currencies will be needed to unlock each event. The currencies can be obtained from the shop of activated events.
The first events to grace the Event Archive at the end of September are NO CALLER ID and OVER ZONE. We prioritized these two as NO CALLER ID is the first-ever event in GODDESS OF VICTORY: NIKKE, while OVER ZONE is one of the most memorable events for most Commanders. We hope this can give Commanders who've never participated in these events a unique experience and bring back memories for those who have taken part in them.
The changes to Special Arena's regrouping cycle are expected to be implemented at the end of September. Considering the inconvenience brought by frequent regroup cycles, we plan to set the cycles to 3 months or longer. The Dev Team has also realized that this causes pressure to the Commanders, so we are doing our very best to prepare for the update. Please give us some time, and we will implement the update as soon as possible. Once again, we apologize for the inconvenience.
Aside from the regrouping cycle, we're also considering making changes to the rules. However, using the combat power as a standard to conduct fair matching in the Arena could increase the players' pressure instead, so for now, we decided to maintain the configuration of regrouping based on the time of account creation. In the future, we will continue to monitor the Arena and every Commander's situation and take corresponding measures to eliminate inconveniences.
Please be informed that the regrouping cycle in Rookie Arena will be adjusted along with Special Arena's regrouping cycle.
I believe that a Developer's Note released in the director's name should be reliable and void of false information. This is my development philosophy as the developer who developed this game, and I will do my best to fulfill what I've mentioned above. If there are any delays or changes compelled by any reasons, I will inform everyone and provide an explanation for your ease of acceptance.
Countermeasures Against Macros and Usage of Special Weapons
Before going into the countermeasures against macros, I would like to apologize to the Commanders who were wrongfully penalized. Please contact the customer service center, and we will resolve your issue as soon as possible. Although we've implemented countermeasures against the usage of macros, we think that there is a need to introduce a set of related rules and standards more suitable for GODDESS OF VICTORY: NIKKE. A lot of time and effort is required for this, but we believe this is something we must constantly monitor. In order to continuously optimize the rules, we will do our best to more precisely detect unauthorized programs and ensure that Commanders who are playing the game properly will not be affected.
At the same time, we've noticed some inconvenience issues with the manual operation of Sniper Rifles and Rocket Launchers. The charge system for Sniper Rifles and Rocket Launchers is a mechanism we put in place to maximize the fun of shooting. In other words, the manual operation of these two guns is more efficient than the automatic operation of other types of guns. However, the Dev Team has discovered that when the charge speed exceeds 100% or when players retry Solo Raid, it is extremely exhausting to operate the weapons.
We think that it is necessary to lower the gaming pressure, but we are also worried that doing so may diminish the advantages and fun of manual operation or weaken the ability to assess scores for the Solo Raid rankings. Moreover, if we hastily make changes, it may affect the characters' skills negatively. As such, we are discussing this idea carefully. We are sorry as this may take some time, but we will present it one day after we've built it into something that is acceptable for everyone.
I'd like to take this opportunity to welcome everyone to leave your valuable suggestions regarding this matter in the community and through the customer service center.
Collab with NieR:Automata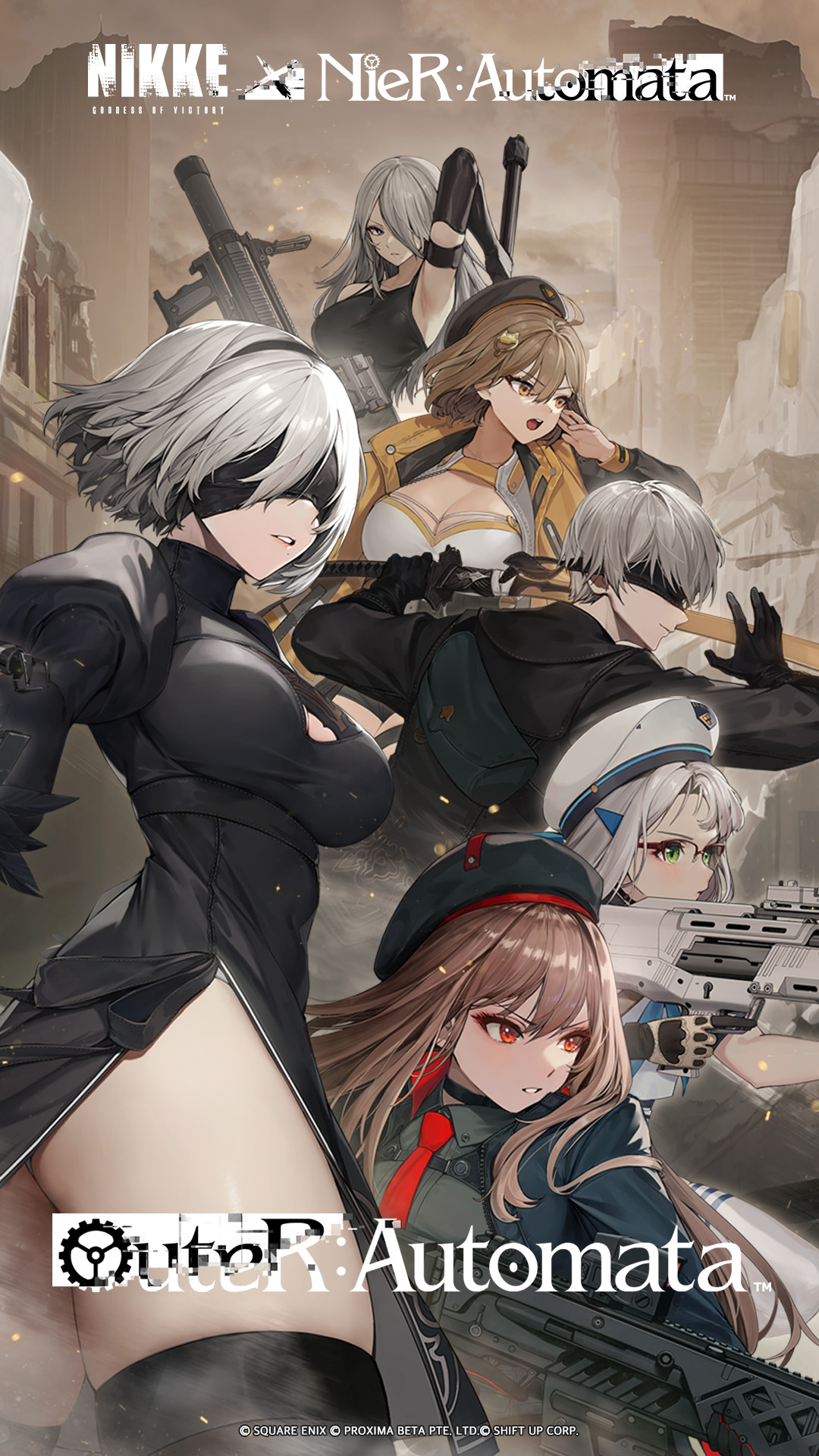 The collab with NieR:Automata is coming soon; thank you for patiently waiting. I think that one of the biggest charms of GODDESS OF VICTORY: NIKKE is that its events can bring forth different kinds of unique experiences. As usual, we'll give you a pleasant gaming experience this time through this event. We can't say for sure which aspects we want you to look forward to, as the beauty of NieR:Automata pervades every part of this event. I hope everyone can enjoy the NieR:Automata reinterpreted by the Dev Team, whose members are fans of both NieR:Automata and of GODDESS OF VICTORY: NIKKE.
Also, we've prepared various images of 2B and A2, including Unique-level costumes and free costumes. We're happy to share that the costumes that can be acquired for free will ring a bell with those Commanders who've played NieR:Automata. Hopefully, this present will bring you delight.
Of course, we're most grateful for every Commander who's been showing love for GODDESS OF VICTORY: NIKKE and looking forward to our collab with NieR:Automata.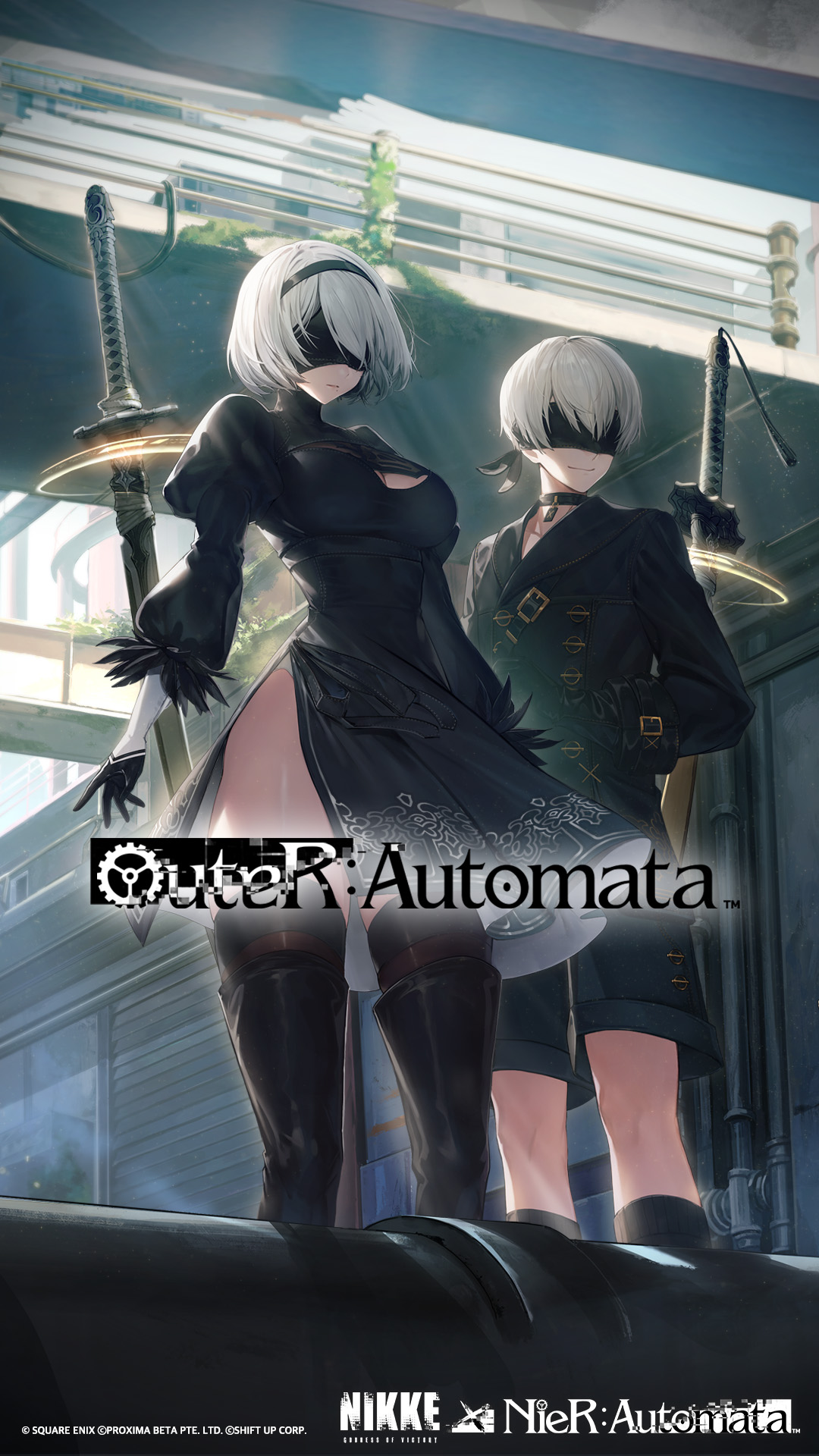 Just like what the Dev Team felt while preparing for this collab, we hope it becomes a pleasant experience for all Commanders.