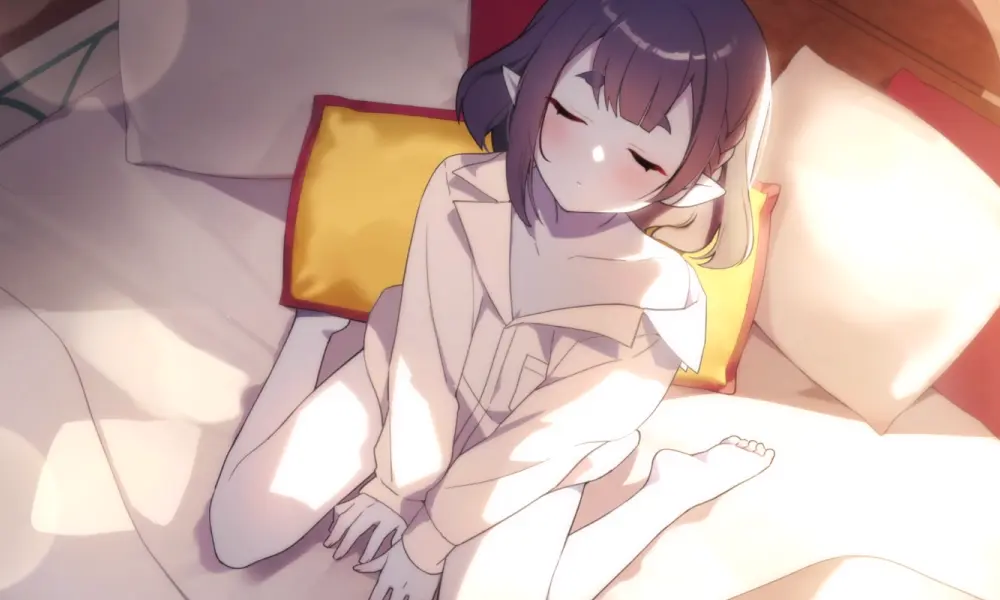 [Operation Eden Alliance: Gaon]
New content, Operation Eden Alliance, will be introduced. Operation Eden Alliance will be held for two weeks (08/31 – 09/14), starting with the "Gaon."
Operation Eden is an occasional event that will be released approximately one month apart.
Operation Eden Alliance is a game mode where you control the difficulty by setting various Restrictions yourself, and the point is on clearing as high a difficulty level as possible.
There are two types of Operations: Daily Operations, where enemy placement and Restriction change daily, and Unlimited Operations, where enemies and Restriction are fixed for the duration of the event.
Enemies start with level of 100, and each time you select a constraint, their level increases.
There is no separate challenge count, and Daily Operations and Unlimited Operations have specific missions. You can complete these missions in multiple trials to earn rewards.
Restrictions have a variety of effects, such as strengthening enemies, weakening allies, or limiting deployment.
Daily Operation
Daily Operations change the placement of enemies and the Restriction you can choose from each day.
There are various missions that you can complete in Daily Operations, and you can receive rewards for completing them.

It will be updated on a daily basis.

You can earn in Daily Operations missions, which can be used to purchase circuit items needed to enhance the Ark at the Union Shop.

It will be renewable on the 1st of each month and will not be instantly renewable.
Unlimited Operation
The enemy placement and available Restriction in UnlimitedOperations do not change during the event.
Unlimited Operations may require to unlock Restriction, which can be earned through Daily Operations missions.

Operation Permissions are not unlocked by spending them, but by simply holding a certain number of them.

There are various missions that can be cleared in Unlimited Operations, and you can receive rewards for clearing them.

It will be available once during the event period.

You can earn in Unlimited Operations missions, which can be used to purchase enhancement circuit items needed for in the Union Shop.

It will be renewable on the 1st of each month and will not be instantly renewable.

When you win a battle, you can earn a high <Operation Score> depending on the Restriction you choose.
<Operation Permissions> will be deleted when the event ends.
Tier Reward

Your tier is determined by your Operations Score in Unlimited Operations.
Every 7 days, you will receive a reward based on your tier (twice in total).
[Ark Enhancement]
Ark Enhancements are new content that allow Saviors to grow their Soul's stats overall.
Enhancing the Ark by consuming Enhancement Circuit items provides a permanent buff.

The main Ark system must be enhanced before you can enhance secondary Ark systems.
The circuits required to enhance the main Ark system and each secondary Ark system are different.
You can enhance the Ark by obtaining Ark Enhancement Circuits from the General Shop, Release Shop, Union Shop, and Erica's Alchemy.
[New Area]
Battlefront Area 23 will be added.
[Hall of Memories]
In the meantime, we have been working on synchronizing the Labyrinth's difficulty (tier) structure with the addition of a higher difficulty level for Hall of Memories, which had been a bit low on difficulty.
Entry to the Hall of Memories will be restricted from 08/28 at 00:00 UTC to 08/31 after maintenance to reorganize the Hall of Memories.

Detailed information will be provided in future notice.

The difficulty level will be reorganized.

The difficulty level of the Hall of Memories will be combined so that monsters have similar levels to the difficulty level of the Labyrinth.

AS IS: Levels 1-10
TO BE: Levels 1-5

New difficulty levels 6-9 will be added.
A new dungeon will be added.

Artifact Temple will be available for entry on September 4, according to the order.

Specialized debuffs will be added to each dungeon.

They will be displayed above the <Enemy Info> button.

In the Hall of Memory, the bonus damage from type affinity will be increased from 25% to 50%.
Depending on the stage, monsters in the Hall of Memories will wear Keepsakes / Artifacts or use Ultimate Skills.

You can check the information for each stage via the <Enemy Info> button.
[Love Story]
Nini's Love Story will be added.
The sub-stories for Operation Eden Alliance and Hall of Memories, will be added.
In Evertalk, if the Soul conducting the next conversation is not the one you are currently talking to, that information will be displayed.

This is to prevent Saviors from being unaware of the situation when the speaker changes and misunderstanding that the Love Story is not progressing.

Photo Album feature will be added.

Saviors can collect their favorite illustrations from Evertalk in the photo album.
[Town Edit Mode]
Adds an edit mode for Town.
There will be no need to drag around Objects by Savior one space at a time.
Saviors can place Objects while looking down on their Towns from above.
Saviors can place / remove multiple tiles at once with a single touch→slide feature.
[Lord's Castle]
The Lords' Castle will be open. The Lords' Castle is the first attempt at the Indoor Content that was released at the Half-Anniversary Event.
Saviors can enter the Lords' Castle through the castle's entrance at 11 o'clock in the Commercial District, and Saviors can conveniently move to the front of the Lords' Castle with the Move feature.
When Saviors enter the Lord's Castle, interior rooms appear. Saviors can decorate the interior spaces inside the castle by placing furniture there.
Furniture placed in indoor spaces also gives Town points and buffs.
However, Residential Objects, Part-Time Job Objects, and Landmarks cannot be placed in indoor spaces.

The Tower of Origins statue will be changed from Landmark to Normal Object so that it can be placed in the indoor space of the Lord's Castle.

The ground floor will be open for free, and the first, second, and third floors can be unlocked with Town Coins or Everstones.
Each floor can be moved by going up and down the stairs or through the Floor Move feature.
The Objects / Tiles reset feature will be available separately from the Town, and Saviors can also reset only the desired floor.
---
Please note that the updates above are subject to change as development progresses.
I hope you all stay tuned for the new Soul Bryce and Evil Soul Subjugation boss: Catherine, who will be released on September 7th.