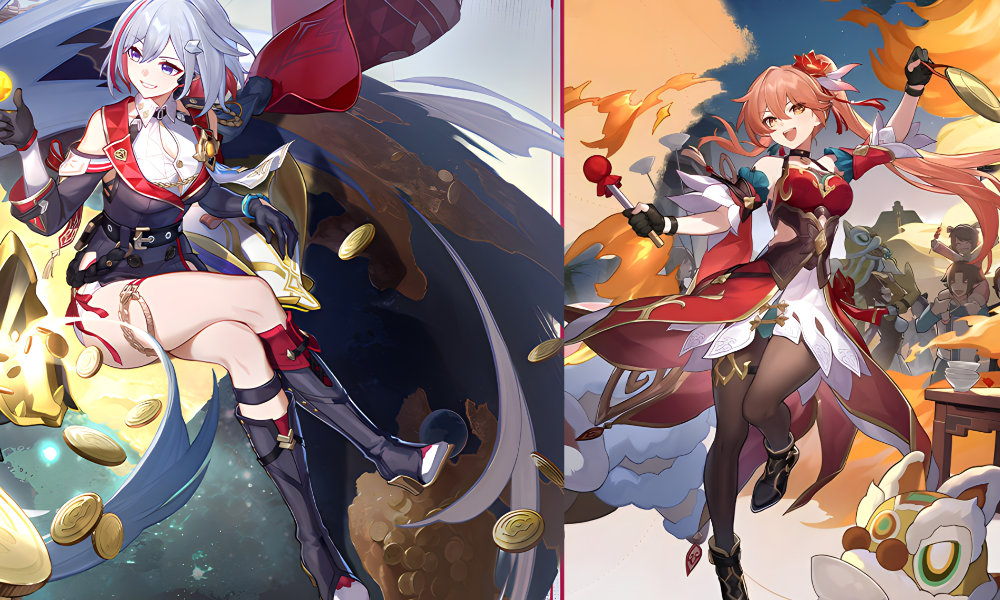 Honkai: Star Rail 1.4 patch character banners!
And the drip marketing for the 1.4 patch of Honkai: Star Rail came to an end – here's the summary!
Jingliu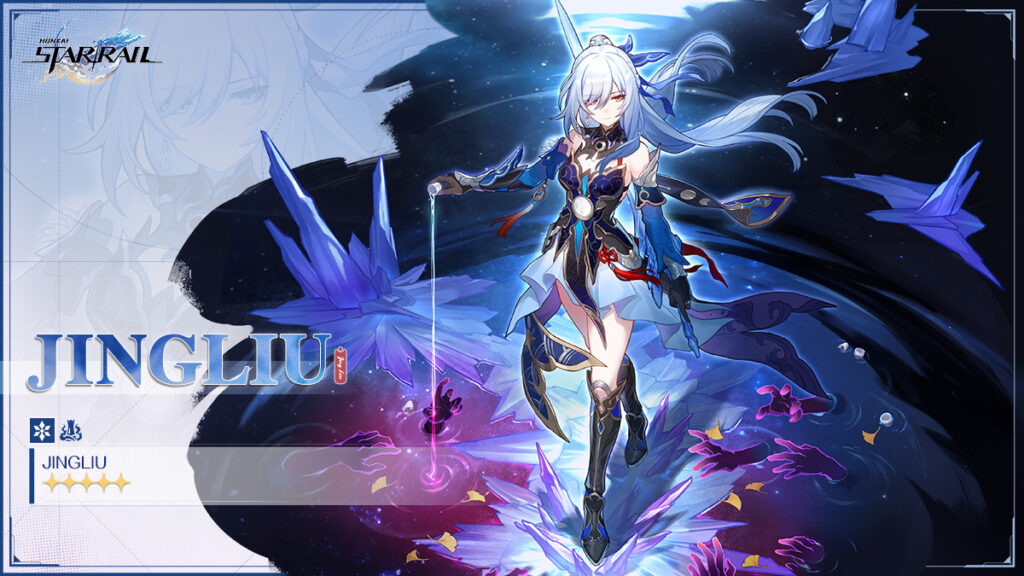 Jingliu is a 5-star Ice elemental character who follows the path of Destruction.
One of the legendary heroes making up the High-Cloud Quintet, and bestowed with the title "Transcendent Flash." Having ascended beyond mortal concepts of victory, she chose to walk a different path to obtain the power capable of slaying gods. Thereafter, one Sword Champion of the Luofu was removed from the Xianzhou's records, and one traitor erased from the annuals was added.
Topaz (and Numby)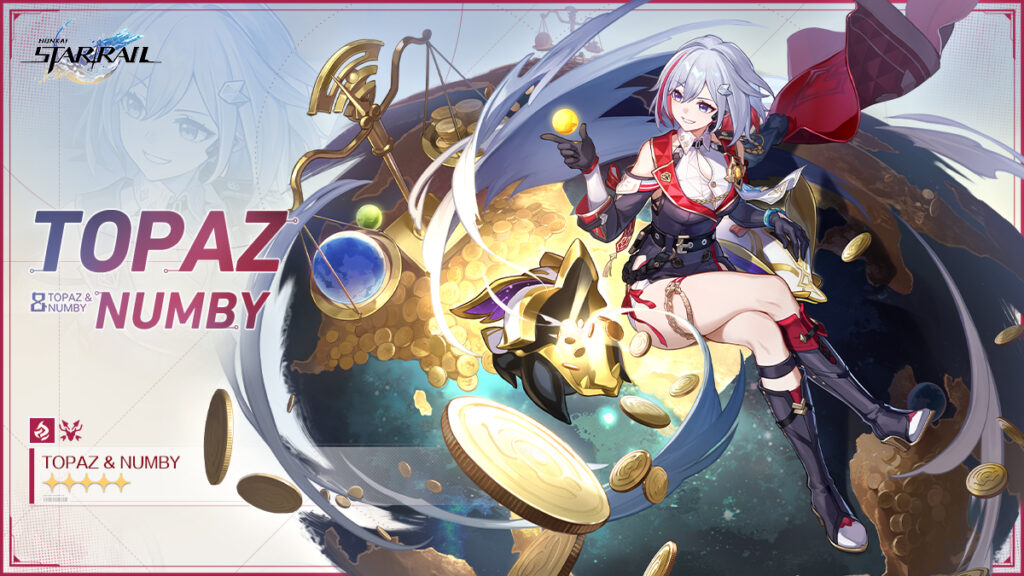 Topaz is a 5-star Fire elemental character who follows the path of the Hunt.
Topaz, Senior Manager of the Strategic Investment Department in the Interastral Peace Corporation, and leader of the Special Debts Picket Team. Already a member of the "Ten Stonehearts" at a young age, Topaz's core stone is the "topaz of debt retrieval." Her partner, the Warp Trotter "Numby," is also capable of acutely perceiving where "riches" are located. It can even perform jobs involving security, debt collection, and actuarial sciences.
Guinaifen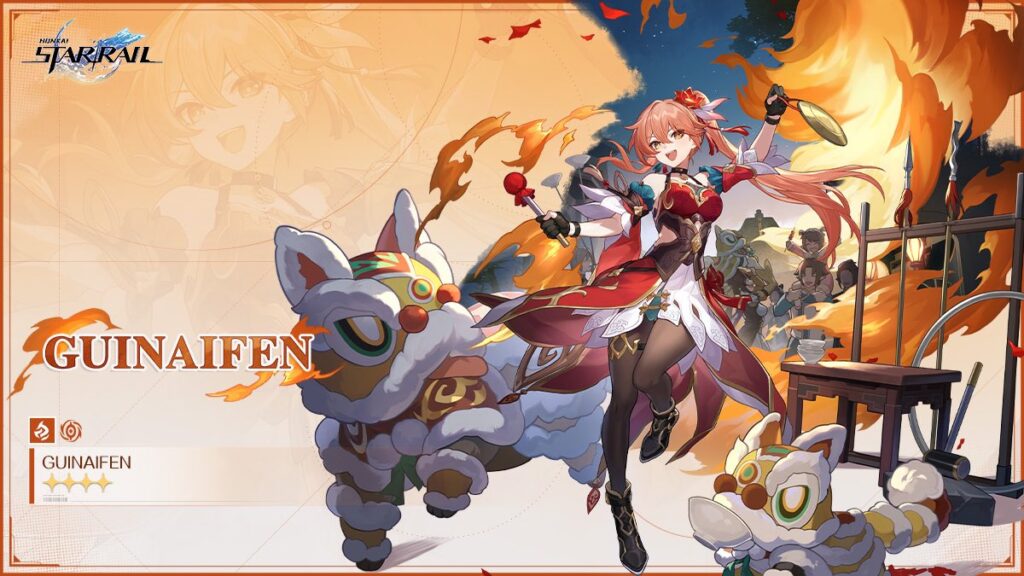 Guinaifen is a 4-star Fire elemental character who follows the path of Nihility.
An outworlder who ended up residing on the Xianzhou by accident. She is now a passionate and vivacious street performer. With her real name being Guinevere, Guinaifen is the Xianzhou name given to her by her good friend Sushang. Faced with a whole new life on the Loufu and relying on her adoration of Xianzhou culture, Guinaifen quickly learned skills that would keep her clothed and fed — these being eating noodles upside down, smashing large stone upon the chest of others, and catching projectiles with her bare hands, et cetera.