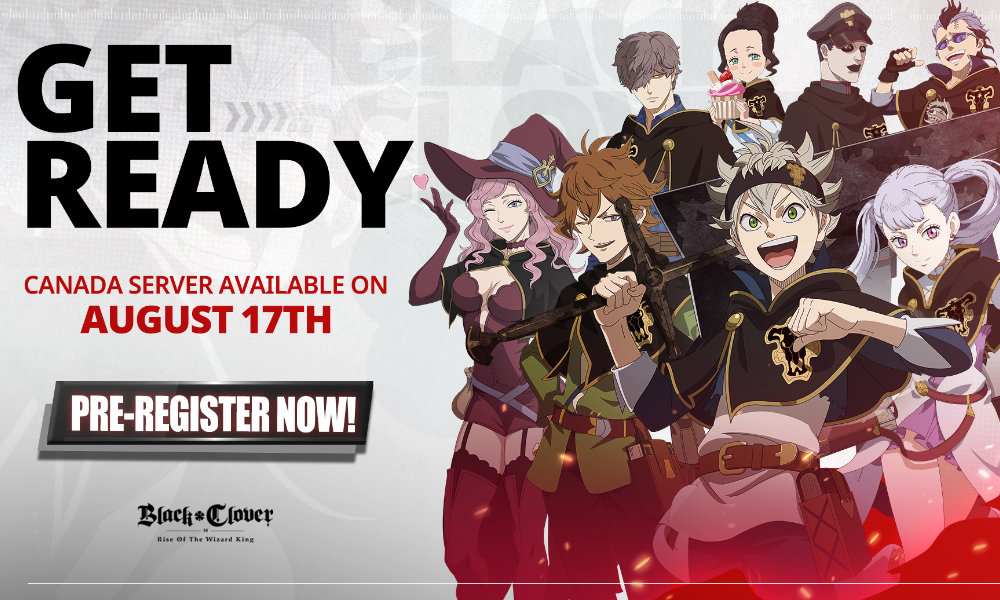 The Black Clover Mobile Canada server is here!
Finally, after nearly 3 months since the BCM JPN and KR versions launched, the first part of the Global release is here. Why the first part? Because the game will soft launch in Canada which will be its own server that later will be joined by Europe, NA, Latin America, etc. servers for the full Global release.
The Canada server will launch on the 17th of August, but a day earlier you will be able to pre-register to the game. Still, keep in mind that if you aren't from Canada, to play the game (and spend) you will have to create a Canadian Google/Apple account or download the game via APK (which will work only on Android).
We will create a dedicated guide for those who never used APK once we get our hands on it.
Also, we are currently going over our reroll and beginner guides to update it in line with the current JPN/KR meta, so those players who want to play more optimally for the long term, will be able to do so.
Here is the Twitter post with the information about the soft launch (you have to open it in a new window and check the replies):
And here is the link to the official Canada website.