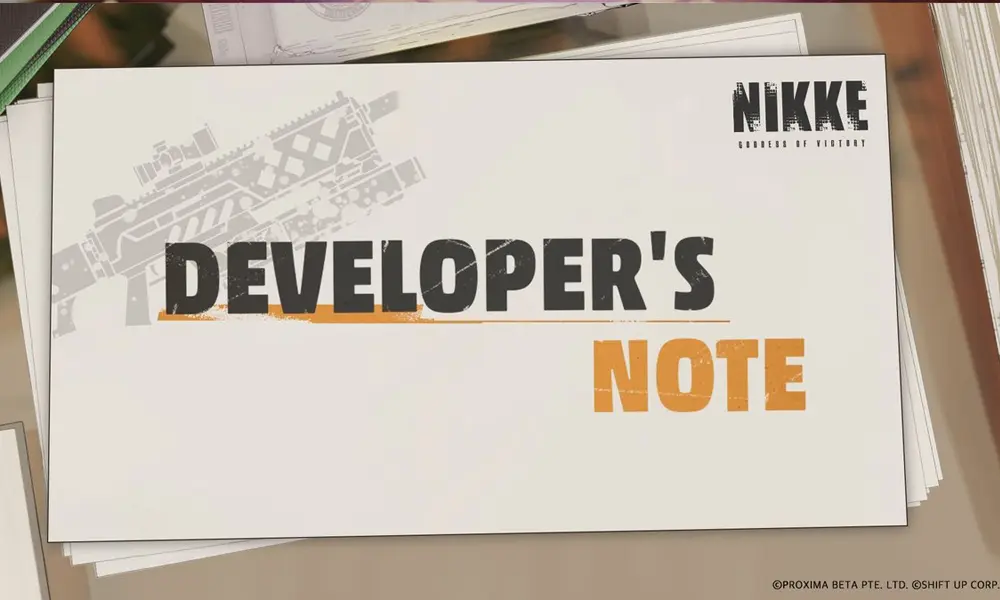 August 3 Main Improvements
Like what was promised in the previous developer's note, we are fixing the random pattern issue and the stopping of automatic attacks in Solo Raid. As each Tyrant-level boss has different battle mechanics, we have to perform the fixes by stages, but we will do our best to give everyone an improved experience with all bosses in Solo Raid after August 3.
Aside from this, I'd like to share the additional improvements made to Solo Raid.
While updating the SP Arena rules, we also discussed the reward policy of Solo Raid. Although we never mentioned this before, we plan to expand the criteria of obtaining frames to avoid excessive competition in Solo Raid.
Current:

Frame III: ~1%
Frame II: ~5%
Frame I: ~30%

After update:

Frame III: ~3%
Frame II: ~10%
Frame I: ~30%
At the same time, we enhanced the ease of play of Challenge mode in all events, enabling Quick Battle in cleared stages. We hope this allows everyone to enjoy the events more easily.
Improvements Under Discussion and Ongoing Fixes
Allow me to introduce some ongoing improvements. First, we are exploring a system wherein the Union leader is succeeded by another member when the leader does not log into the game for a long time. To minimize the inconvenience for everyone, we will develop this and introduce it as soon as possible.
We are also making additional improvements to some inconvenient aspects in battle.
To control the situation where it is difficult to aim due to the animation when the boss target appears in normal stages, we are preparing a battle setting option. We're also developing an On/Off function of the blur effect that occurs outside the Scope area when using Sniper Rifles. These functions are expected to be implemented in September. We kindly ask for your patience in the meantime.
As promised before, we are also discussing the regrouping cycle of SP Arena. After confirming the improvement direction in detail, we will inform you through a developer's note to keep you updated.
Thank you for always sending us various feedback regarding the game. If you encounter any other inconveniences, please feel free to tell us through our customer service center or official social media platforms.
Sanction Against Macro Program Use
Macro is a convenient device that unleashes great performance beyond what regular gameplay can achieve and diminishes fatigue from battling. However, we believe that it may harm the essence of a shooting action game like GODDESS OF VICTORY: NIKKE. Using external programs may make the game feel meaningless to Commanders who do not use them.
As such, we'd like to inform everyone that we have formulated policies to sanction the use of macros. To detect the use of external programs in a timely manner, we will also be limiting the use of emulators aside from the official PC version. We ask for your understanding regarding this. As we delve deeper into internal discussions about the technical and policy matters, there have been delays in providing an explanation for policies about macro. To express our sincere apology, we will give out rewards to all Commanders. The details will be shared in another announcement for your reference.
I'd like to express my deepest apology for the delay in providing guidelines for relevant policies and establishing the systems. In the future, we will continue to listen to the feedback from every Commander and accept them humbly.
August Event Guide – SEA, YOU, AGAIN
Before the second part of the grand summer event begins, I'd like to ask everyone a question: Did you enjoy the story of Mast searching for treasures, the Golden Ship event, and the new Main Story? We will keep striving to produce and provide better contents to satisfy you.
Therefore, we will be presenting some small gifts related to the August event. The first gift is for Commanders who are looking forward to a fully voiced event like the half-anniversary event, OVERZONE. SEA, YOU, AGAIN will be fully voiced! We hope you can have a more immersive experience of the summer adventure story while hearing the different voices of Nikkes you don't usually get to hear. Also, Helm, whom everyone has been eager to meet, and Anis, who finally gets to wear a swimsuit, will accompany everyone in the summer event. Our hope is that you can truly enjoy this summer event that is full of the special colors of GODDESS OF VICTORY: NIKKE.
We have also prepared new contents – Barbecue activity, Kraken, short animation, and BGM that allows you to bask in the summer vibe. Please look forward to them.
August Event Introduction – Modernia Special
Thank you for waiting patiently. Modernia's costume and five characters' avatar frames, which we've promised everyone before, will be available upon log-in during the event that begins on August 24.
Modernia's costume will be provided as a Unique-level costume which includes a character cutscene and a short story about the costume. We hope these become a present and an event that bring you happiness.
The avatar frames were produced with heartfelt care with the characters' popularity taken into consideration. We hope everyone can use them with delight, based on your preferences and mood.
Lastly
I've always been trying my best to give everyone a pleasant experience from the perspective of game development and service provision. But as a human, I make mistakes and misjudgments. So I do not think that all the choices in GODDESS OF VICTORY: NIKKE are correct. The dev team has been continuously learning from our mistakes and failures, and we will continue to work hard and move toward the correct path.
We also believe that being able to convey our love and sincerity toward game development to all Commanders will contribute to a delightful experience for each of you. We will do our very best and keep going.
I've had many thoughts since the last developer's note was published.
I believe that it is very important to keep my promises, but I also realized that perhaps I've been so focused on realizing the promises that I was too passive in communicating. Sometimes, I also wonder if I can be more candid with admitting and addressing my shortcomings. From now on, I will communicate with everyone with a more open mindset. I hope every Commander can spur me on with regard to my shortcomings and support me. Most importantly, I wish that everyone can give GODDESS OF VICTORY: NIKKE sincere support. This will encourage and motivate the dev team members, who work much harder on the game development than me behind the scenes.