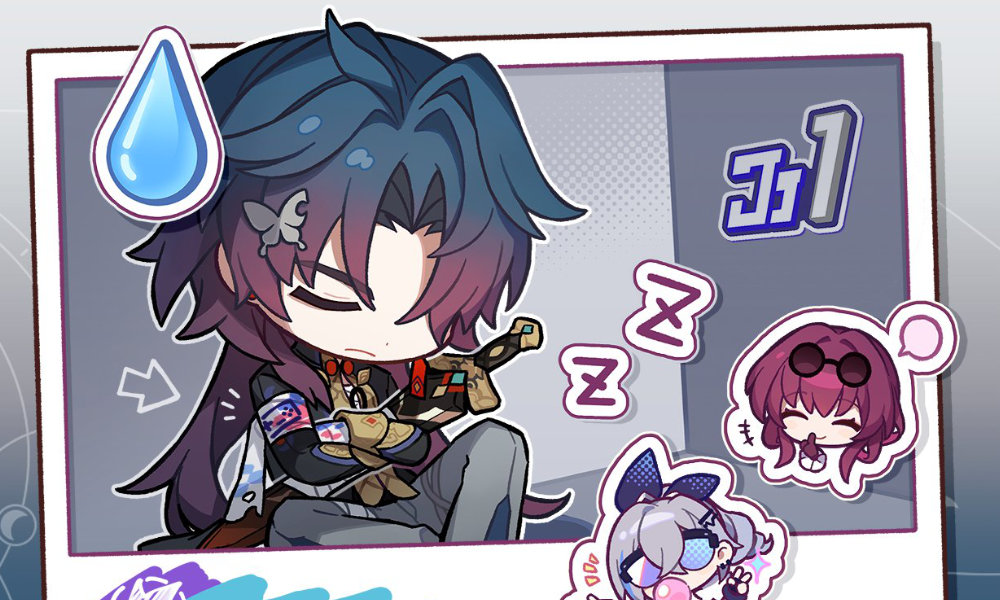 Blade review, tier list update and more!
Honkai: Star Rail patch 1.2 is here and with it, we receive a lot of new things – the biggest one being the release of Blade, our quiet murderer.
Blade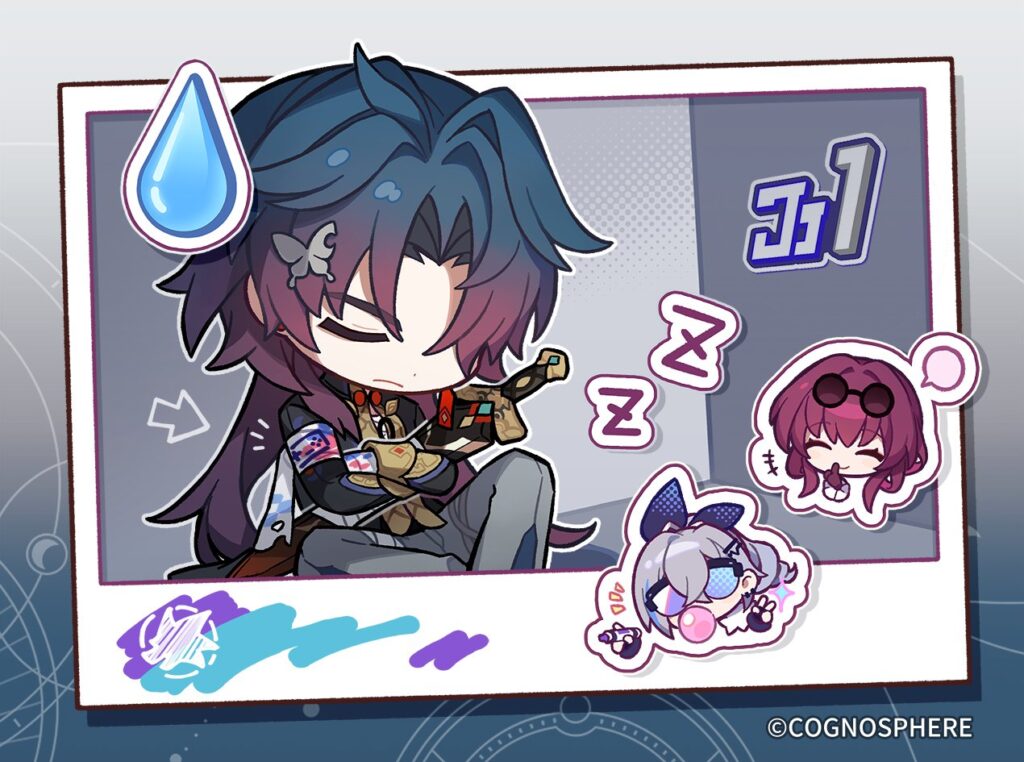 We already updated Blade's profile to include his full kit, but you will also find there his review, best build, and Light Cones. If you're looking for more information about him, including whether he is worth pulling, check our dedicated 'Should you pull Blade' guide – it has tons of information: fancy graphs that showcase his damage output, best synergies, and teams!
Tier list update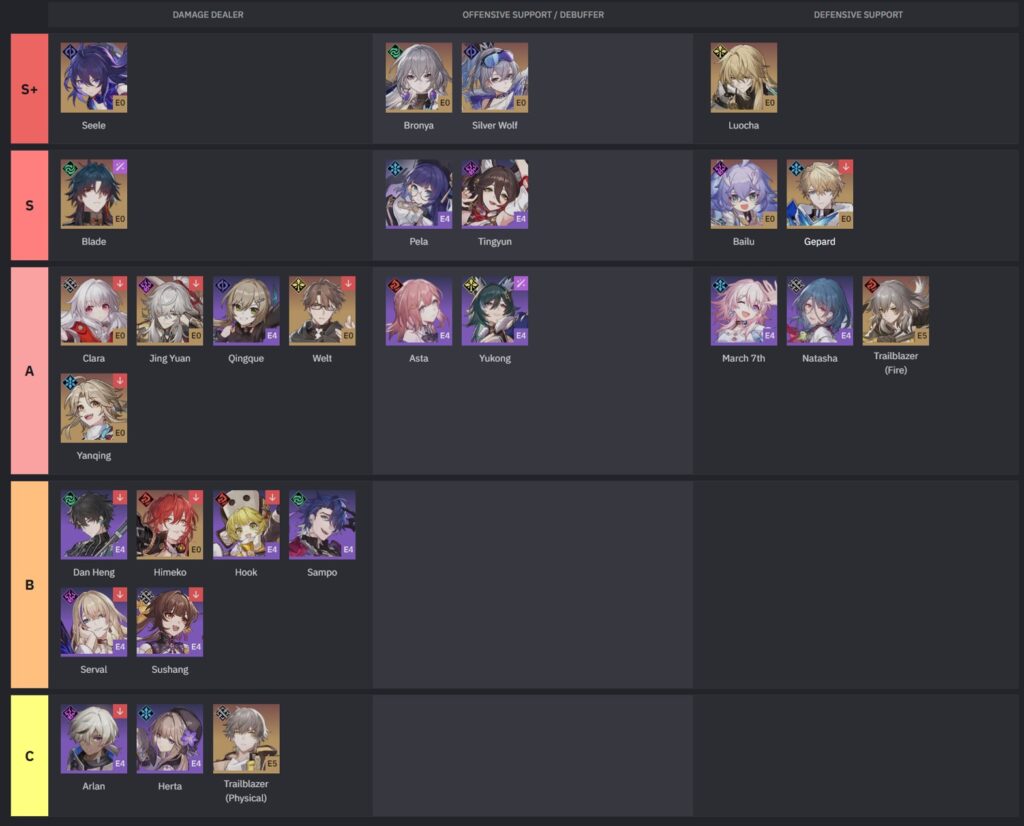 Normally, we update the tier list once a Memory of Chaos phase ends, but we have to make an exception for Blade. His performance is top-tier, but there are a few things that hold him down and prevent him from joining Seele in the S+ tier – and you can learn about them in his review. Because of that, we can't put him in the same tier as our butterfly killer, Seele, (yet!) but at the same time, he brings way more to the table than any other damage dealer in the game.
That's why we have decided to make a place for him in the S tier and move everyone there down a tier – obviously, this cascaded down the DPS column and A became B tier, etc. We already received a lot of feedback from the community that the DPS column is top-heavy and most of the characters sit in the top tiers – so this update marks the first step to splitting the damage dealers and finding those among them who perform better.
And here's a very important thing – don't compare characters between columns. We only compare damage dealers with other damage dealers, supports with supports, etc.
Another change we did is upgrading the Eidolon of the 4* characters from E2 to E4. E4 is a big power jump for some of them and you can expect more changes coming to the tier list. For now, there's one pretty big – Qingque gets a massive boost at E4 and because of this, she kept her place in the A tier.
And the last change coming with this update affected Gepard – his rating has been lowered from S+ to S tier. Sadly, he simply can't compete with Luocha. The man with the coffin has a much easier time keeping the team alive while helping his allies in other ways.
DPS Ranking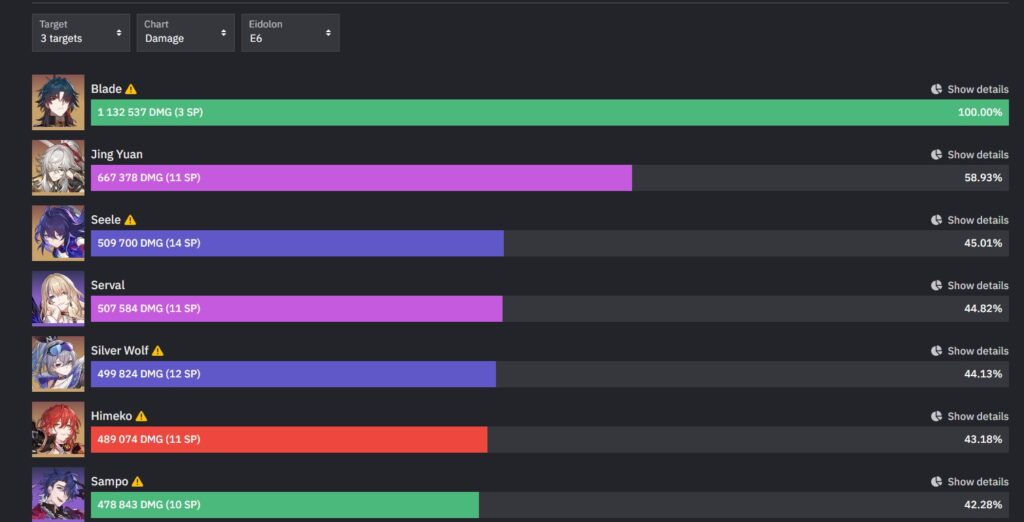 We updated our DPS Ranking to include Blade! Now you can compare his damage output with other damage dealers. Also, soon Welt will also join the rest. We're sorry for the delay with calculating him.
Please make sure to check the disclaimer on Blade! And also his guide has a comparison between a 1-hit Blade and a 0-hit Blade if you want to know the difference.
Other updates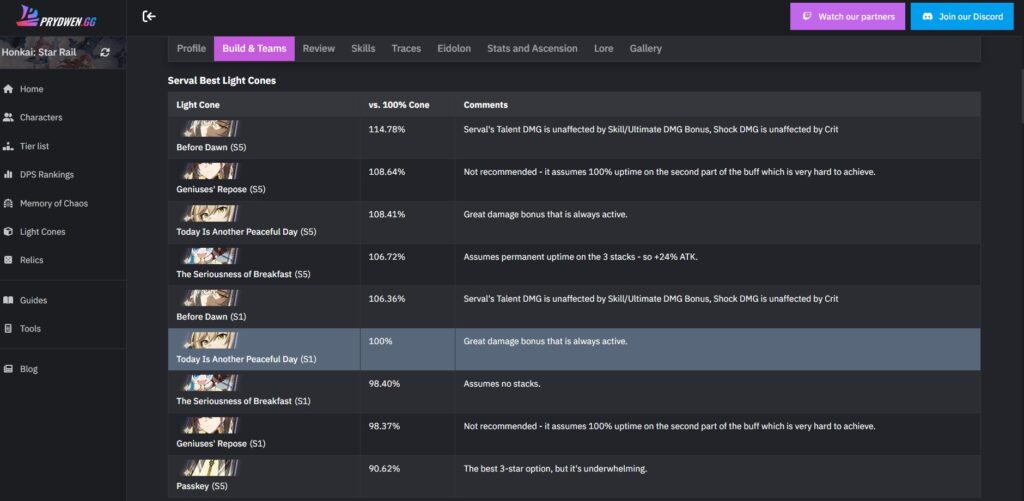 On top of the changes mentioned above, we also decided to rework the Light Cone suggestions and now we include relative power difference (for DPS) on top of calculations that showcase which Cone is better. For now, only some characters have this new iteration of Light Cones suggestions, but we plan to create something similar for every character in the next 2 weeks.
Please let us know what you think!
Also, with the release of new Relic Sets, we will be updating all Relic suggestions too – some already have been changed, but it's an ongoing process and we need to test a few things before being able to update all the profiles.
And one last also – our Memory of Chaos Analytics page will be updated within the next few days with 1.1.3 data!