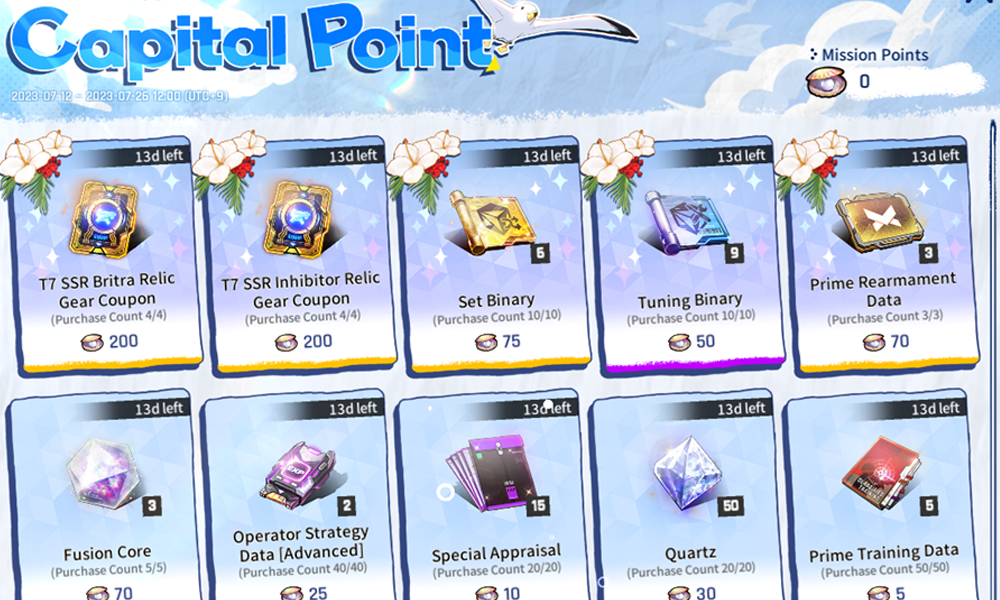 Maintenance Schedule – July 12, 2023, 14:00 ~ July 12, 2023, 16:30 (UTC+9)
Summary
Challenge Stage – Gremory's Advice
Returning Awakened Employees – Maestra Nequitia and Maria Antonov
New Employee – Christina Brecht
Returning Employees – Revenant and Mors
Capital Point – Summer Season
July 12, 2023, 14:10 ~ July 26, 2023, 12:00 (UTC+9)
The summer season capital point event will begin after July 12 maintenance. During the event, CEOs will have the chance to earn various rewards. Here is the list of some of the event rewards!
T7 SSR Britra Relic Gear Coupon x 4
T7 SSR Inhibitor Relic Gear Coupon x 4
Set Binaries (6) x 10
Tuning Binaries (9) x 10
Prime Rearmament Data (3) x 3
Fusion Core (3) x 5
Quartz (50) x 20
[Ship COMP] Coupon (3) x 20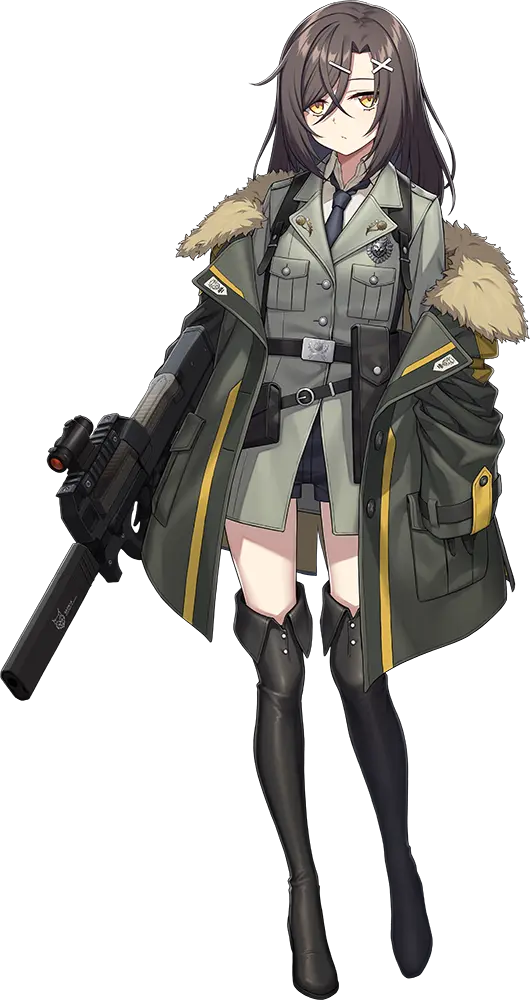 Chris is a super weird character. In some matches, she can carry you and kill enemy after enemy just by running away from them, in others, she runs into them and dies doing nothing. Her damage output is pretty high but comes at the cost of her being pretty expensive to deploy as you need 4 Deployment resources.
Still, while her running away from Defenders and killing them before they can catch her is pretty fun in 1 vs 1, in normal matches it rarely happens. Overall, she's a fun character to use but she brings the element of chaos to the match and you never know what she will do.
Ratings:
PVP (GBL) – A
PVP (SEA) – A
PVE – B