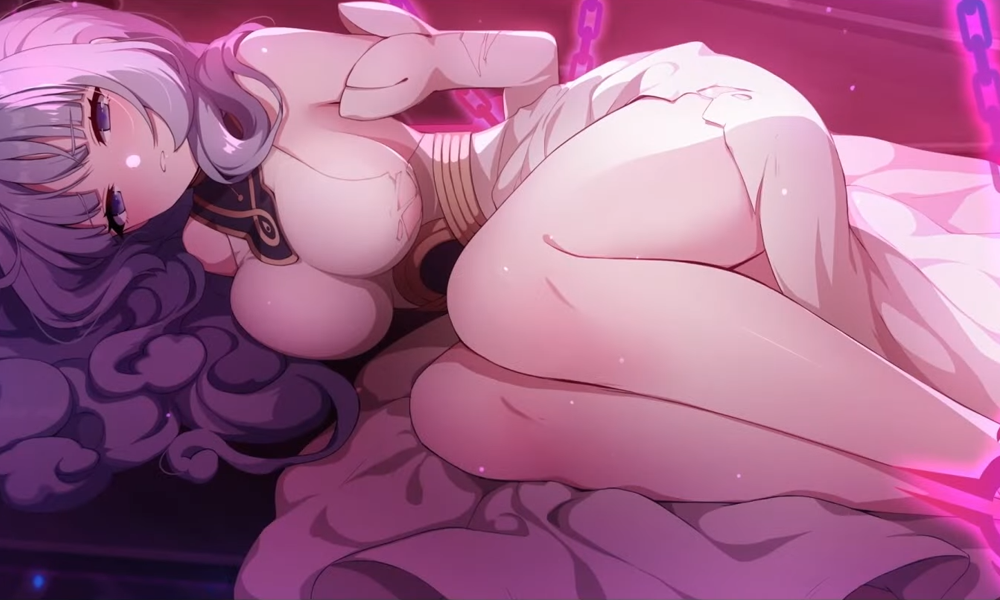 Source
Q3 New Soul Release Schedule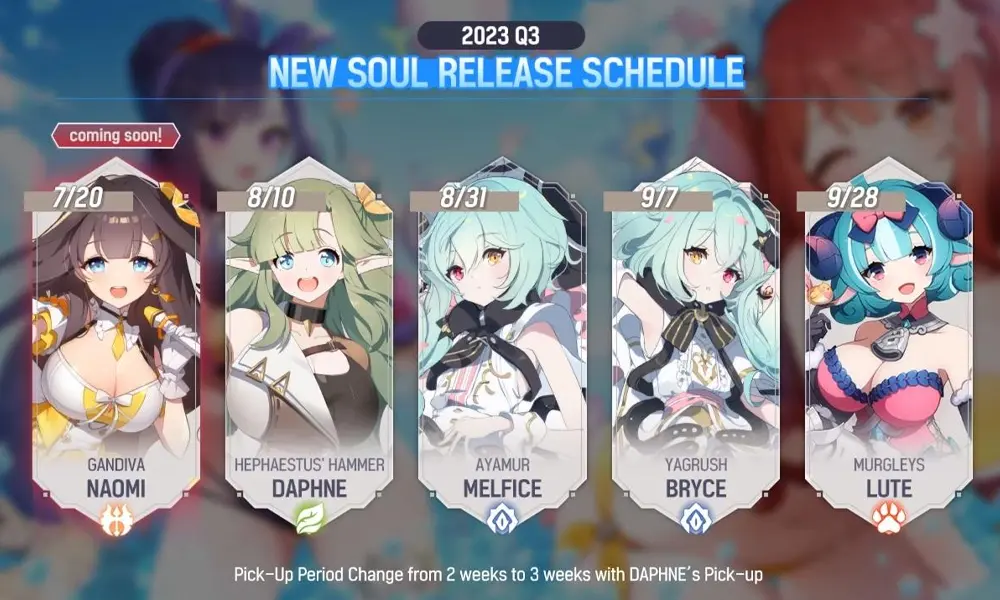 In addition to this we have confirmed banners of Adrianne, Honglan and Catherine on August 3rd with Summer event part 2.
Humans – Naomi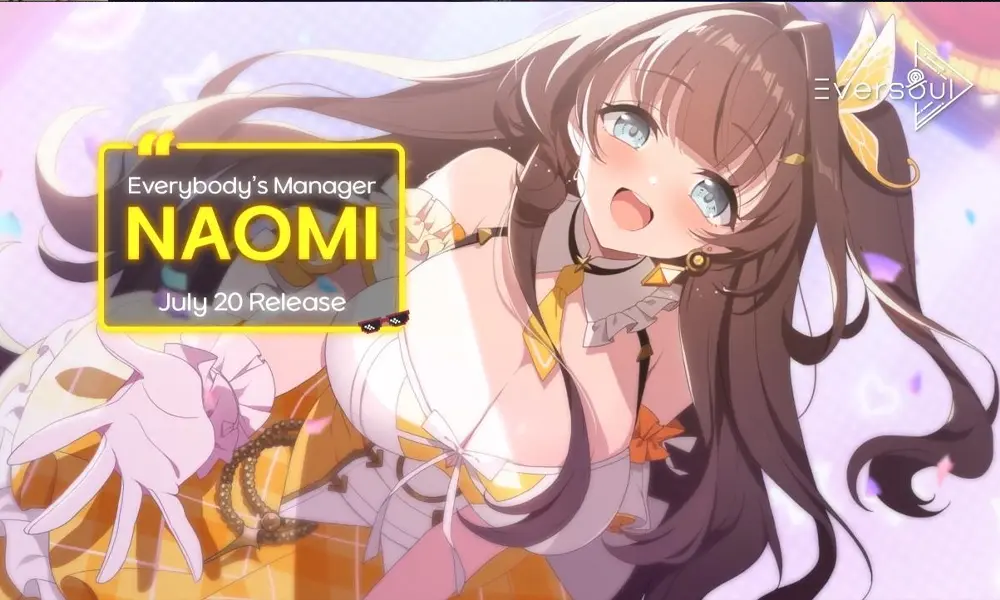 Fairy – Daphne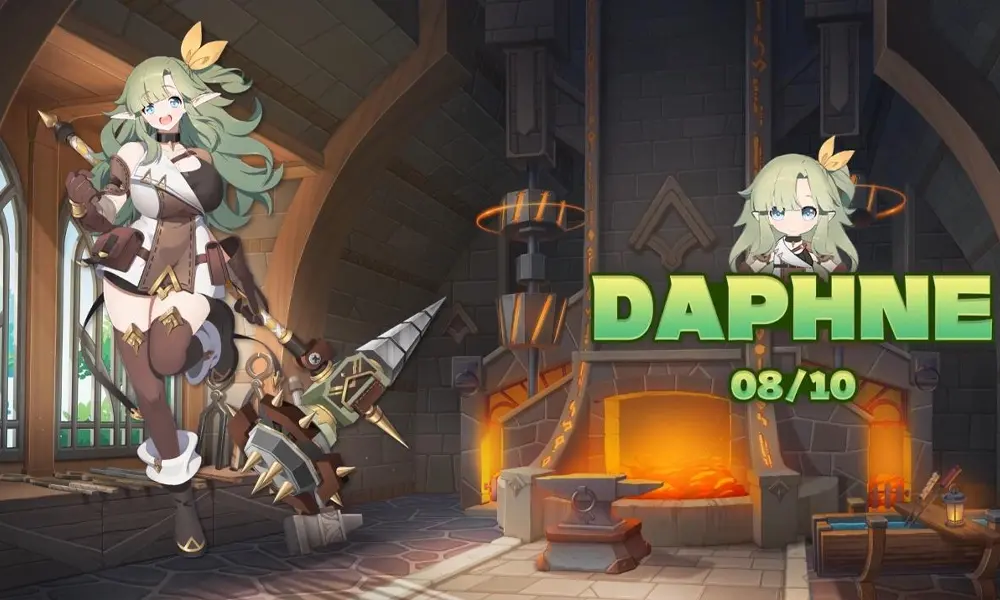 Undead – Melfice and Bryce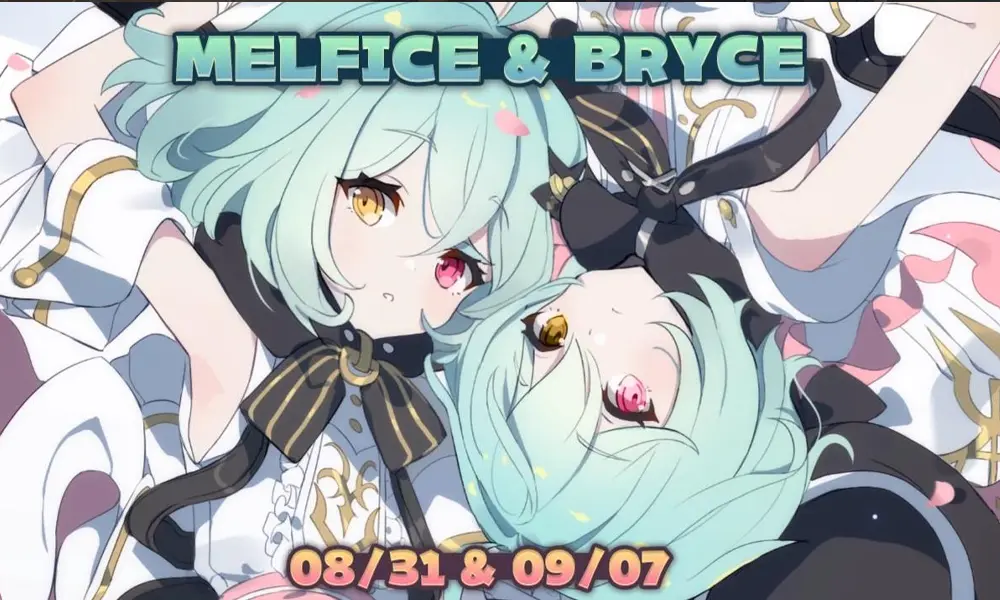 Beasts – Lute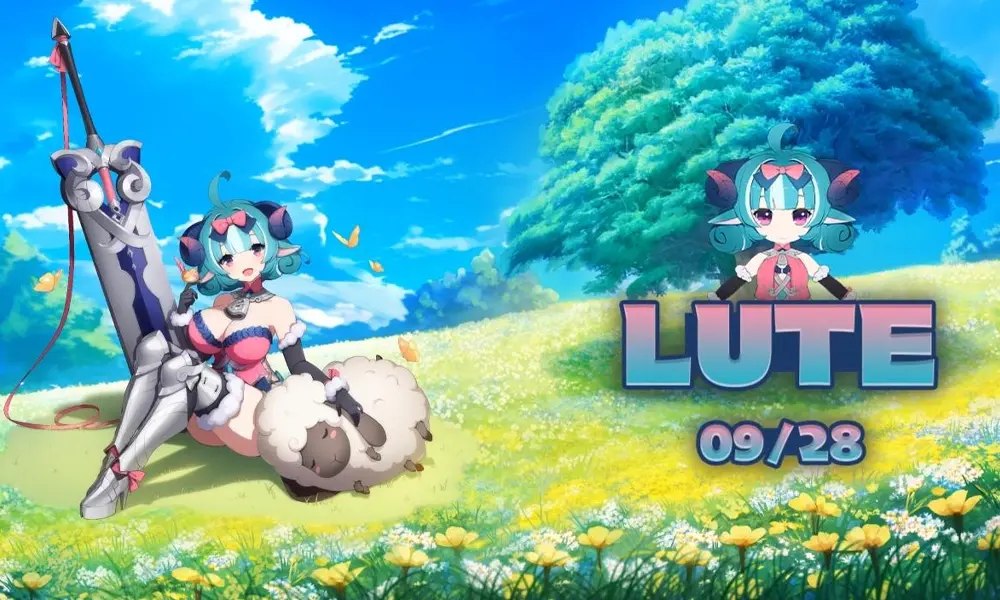 Q3 Events Schedule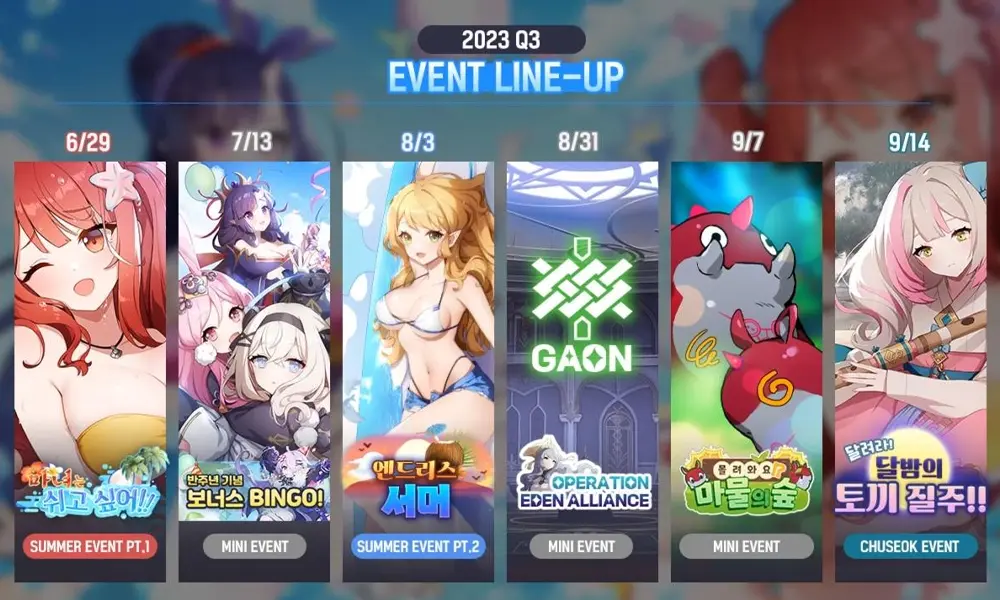 Summer Event Part I (June 29 Onwards)
Half Anniversary Bingo Event (July 13 Onwards)
Summer Event Part II (August 3 Onwards – Adrianne, Catherine and Honglan Summer Skins)
Operation Eden Alliance (August 31 Onwards – Details in picture below)
Wandering Forest of Monsters Town Mini Event (September 7 Onwards)
Chuseok-themed event "Run! Bunny Run in the Moonlight!!" will be held revolving around Aki, Jiho and Soonie. (September 14 Onwards)
ESS Schedule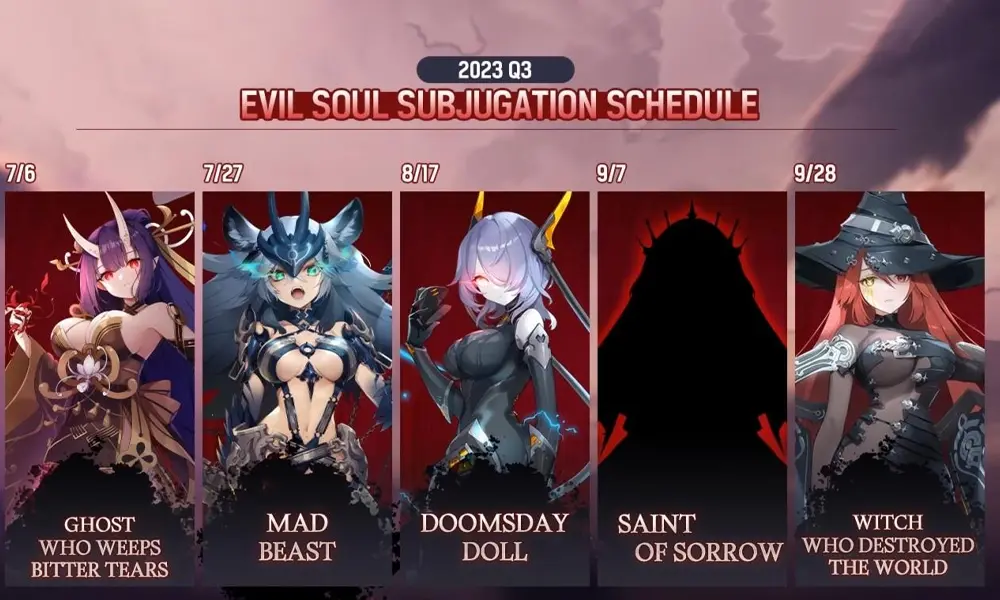 The new schedule confirms the long made speculations of ESS boss reruns giving New players chance at these high quality skins aswell.
And we are finally revealed the Human ESS – Saint of Sorrow Catherine!
and thats not all, we were graced with full splash art of upcoming Aira ESS shown below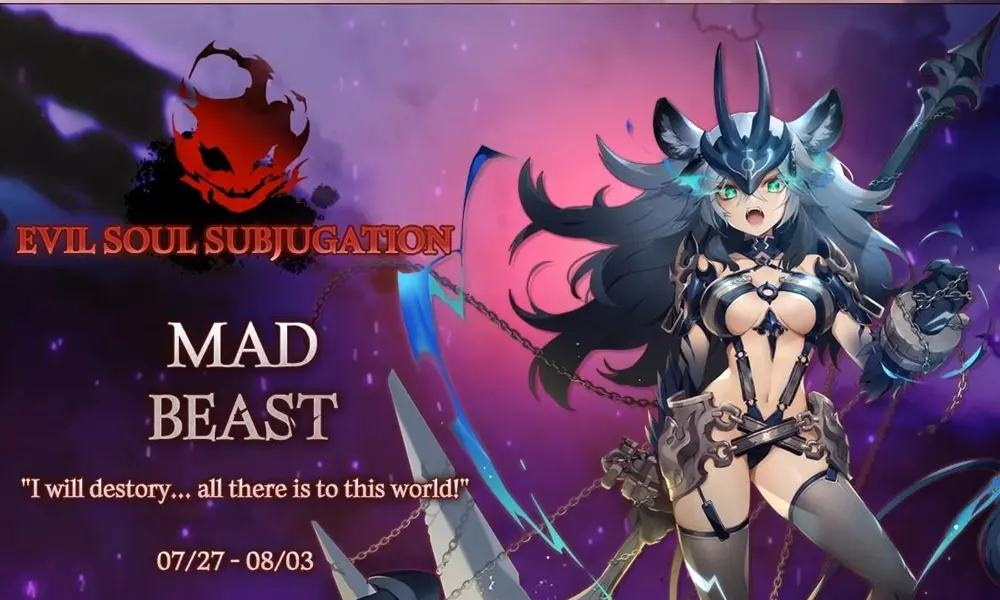 Tower of Origin
The game has revealed upcoming 4 Tower of Origins including an unexpected surprise.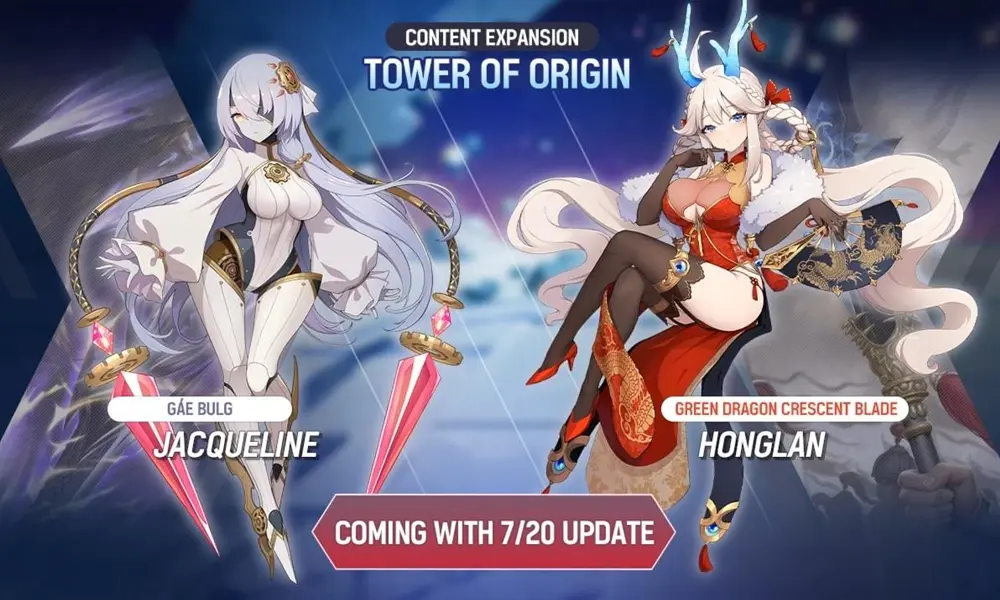 On July 20th we get Undead and Beast Towers featuring Jacqueline and Honglan.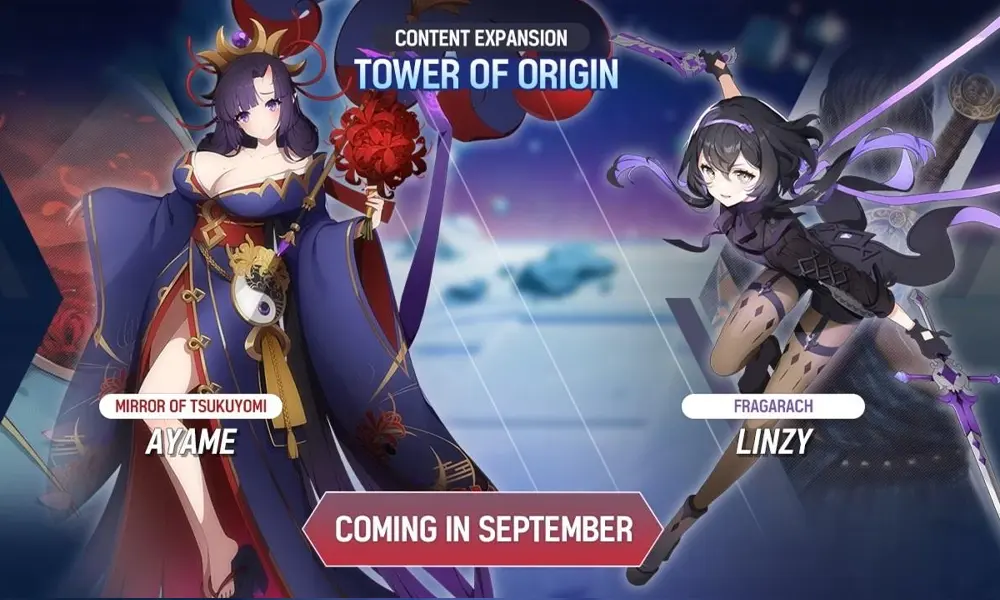 And in September we have confirmation of first Angel/Demon Tower followed by Linzy. Which suggests Rotation of Human – Fairy – Undead – Beast – Demon/Angel.
And incase you did not notice, Linzy is getting brand new splash art!
New Love Stories – Naiah and Nini!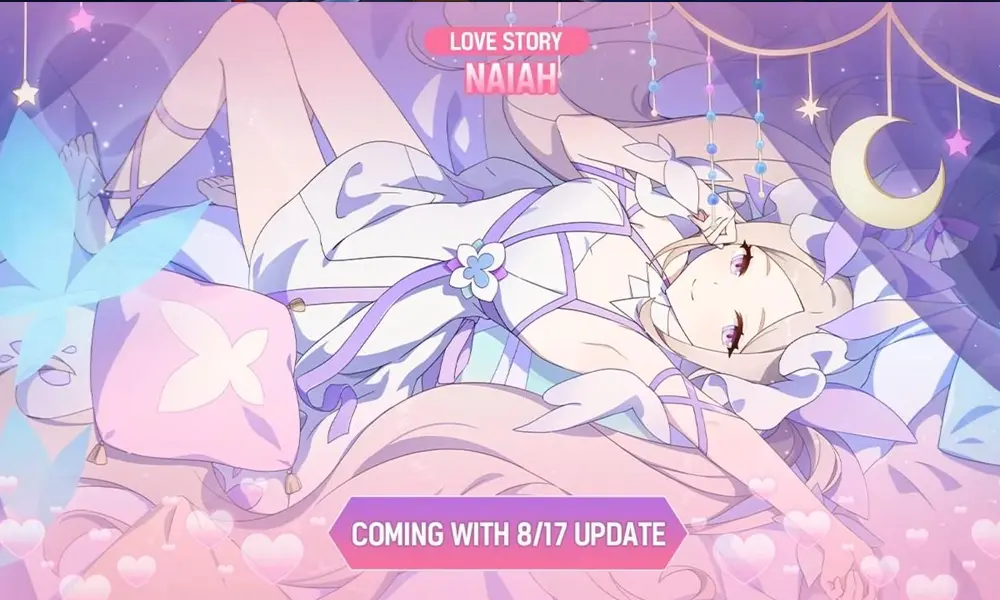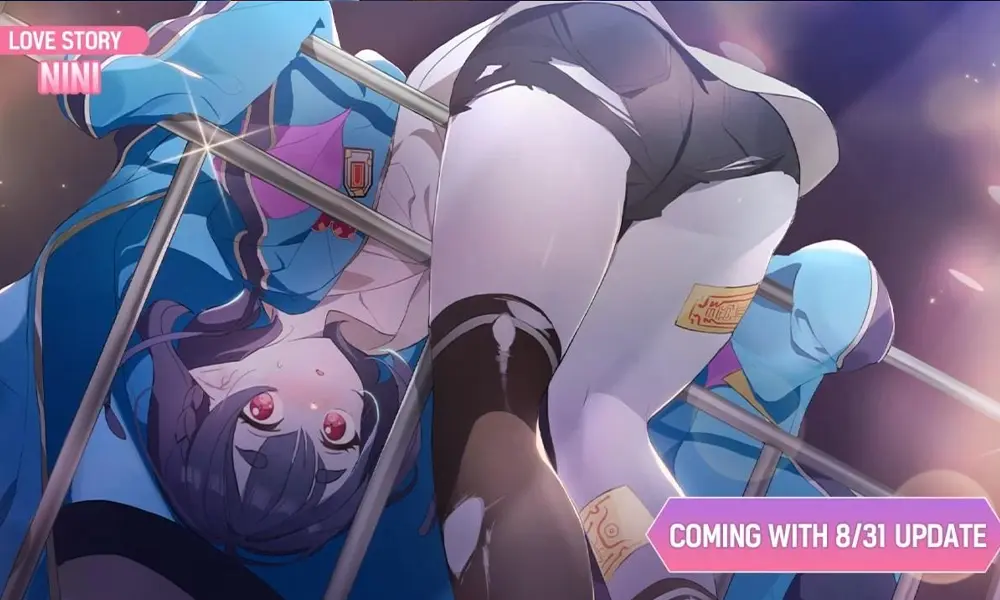 Upcoming Content
Main Story Chapter 5 Part 2 "Egg of the End" is slated to release two weeks later on July 20.
The "King of Humans" Kayrin had been summoned to Eden to command the Souls going against you and Queen Yuria and bring an end to all Souls in order to give rise to humanity on the Earth they once abandoned, with their first step being the invasion of Gaon. As you and your team go out to help defend Gaon from them, various revelations will lead you to a painful decision: will you keep supporting the Souls in their desire for peace, or will you defect and help your own kind in decimating them?
Main Story Chapter 6 Part 1 "Apollyon" is planned to be released at some point in mid-September.
New Battlefronts "Area 22: The Cortex" and "Area 23: Aureole Mountains" will be released on July 13 and August 31 respectively.
New permanent content "Battlefront Challenger Mode" will be released on July 20.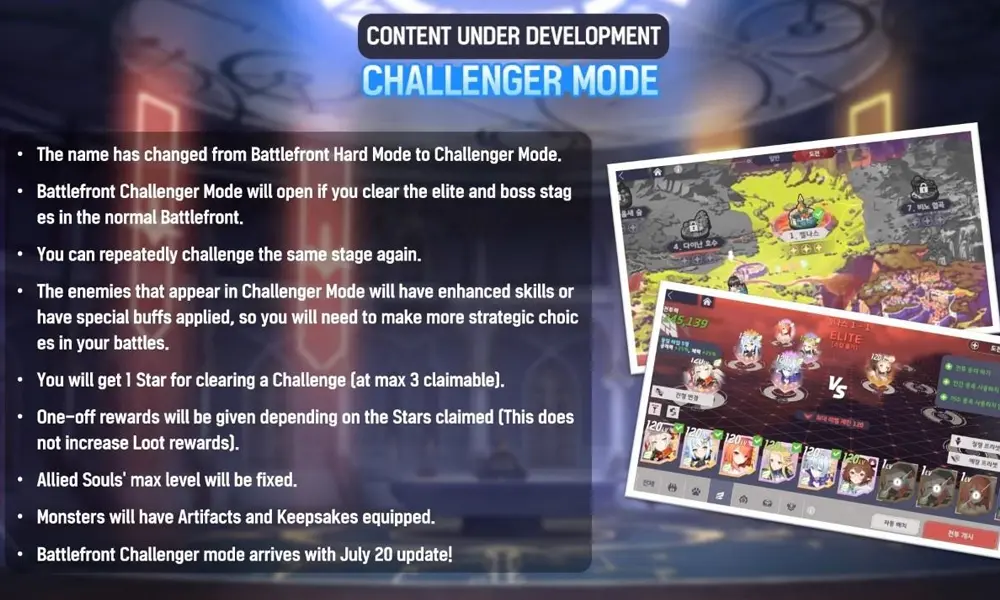 A new Guild Raid boss "Dark Knight" will be challenged from September 14 to 21. No additional info until his release.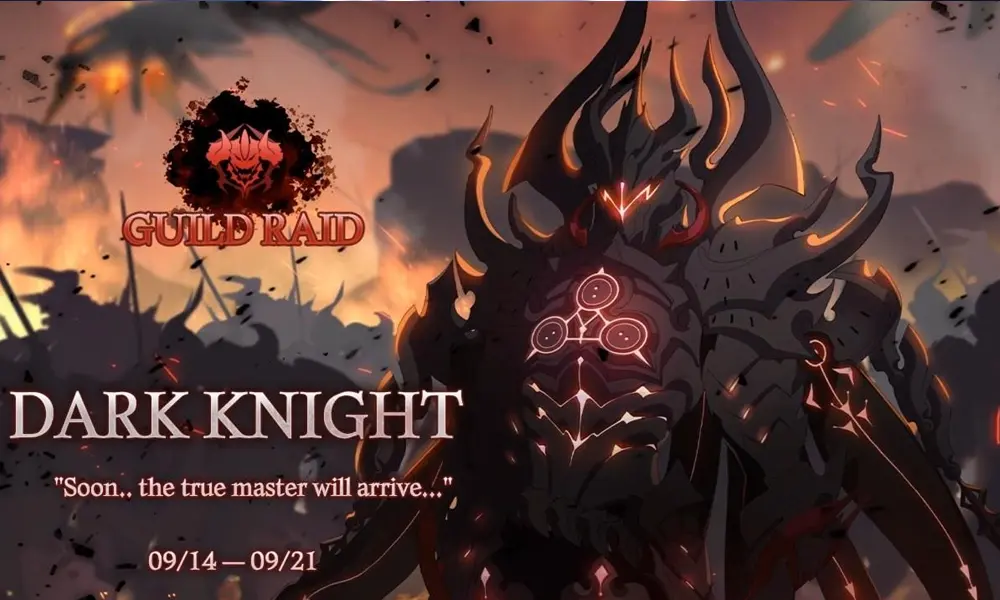 Town update where players can enter housing to place and store extra Town decors is in development and will be further announced when ready.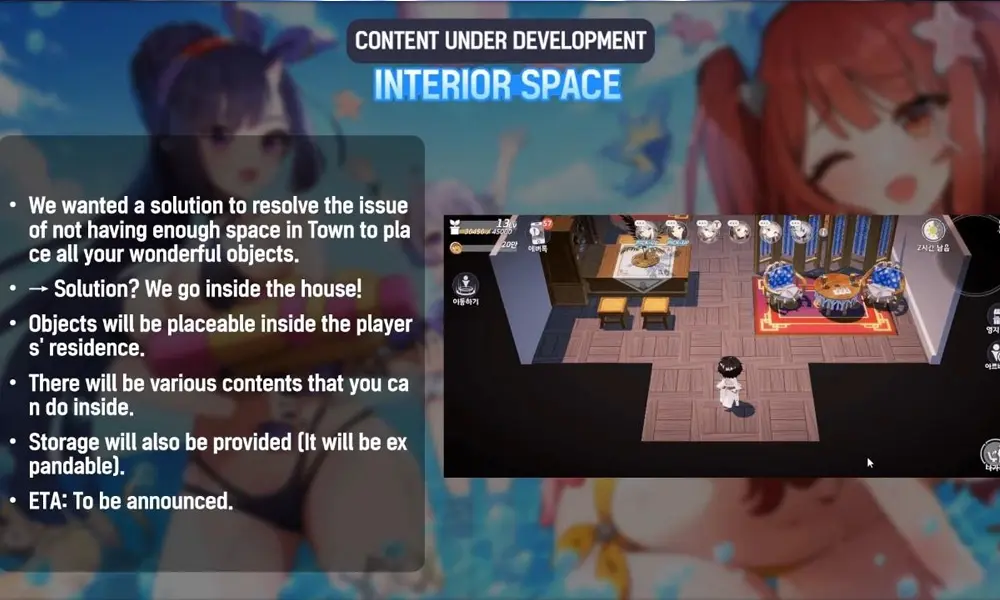 Roadmap Summary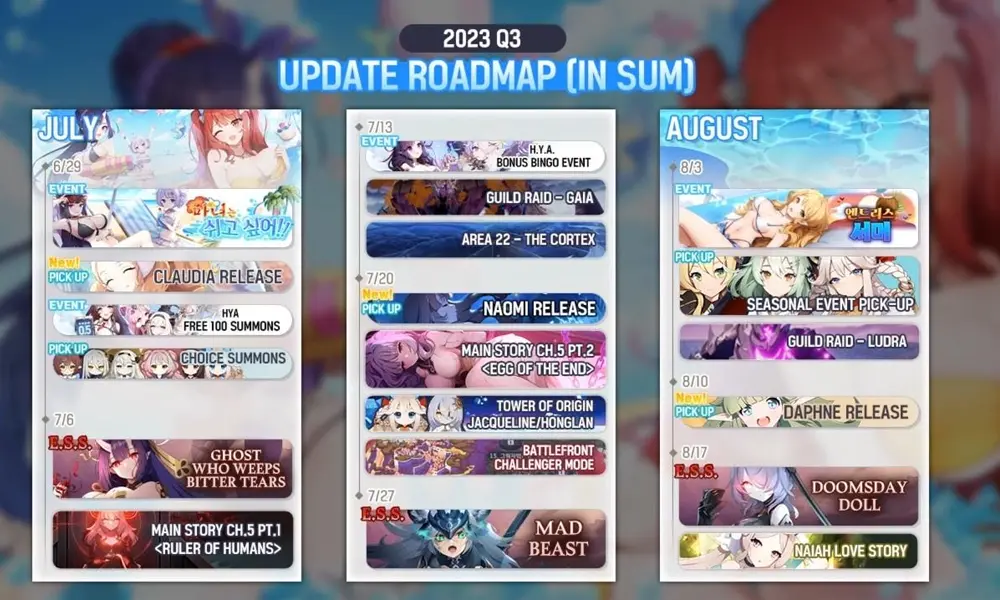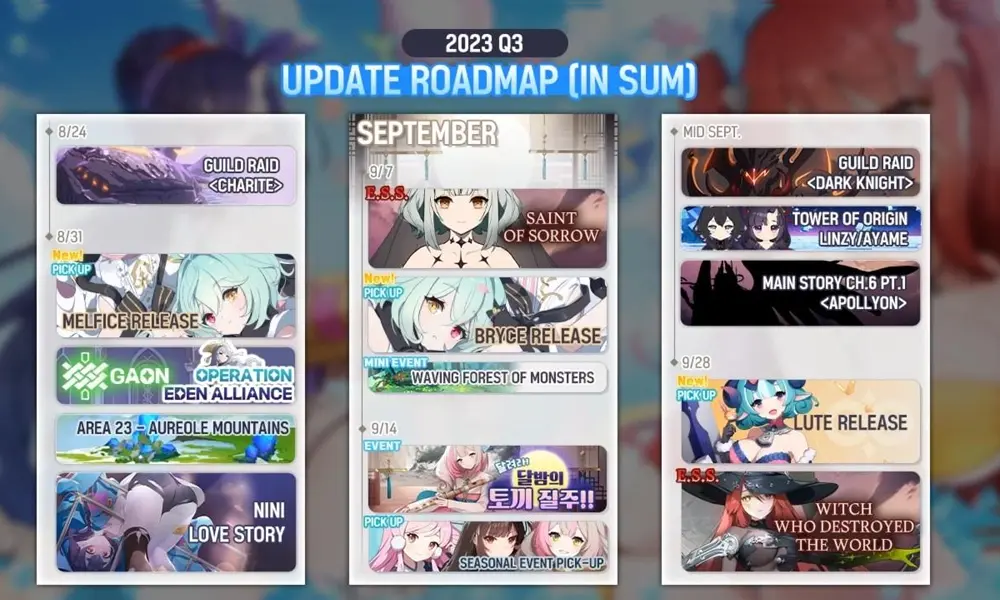 Q&A session with PD Cheol Hui
(Credits to SimplyBartz05 at r/GachaGaming for Translation)
Missed event costumes will be rerun once the events they come from are rerun.
A QoL feature where a Soul's Evertalk messages can be skipped once a player obtains one ending is in development.
No current plans on having additional growth for characters beyond the current Origin+5 rarity.
There were some plans to have Guild vs Guild PvP but it was scrapped. They're considering adding a new Town interaction system where guildies and friends appear in the Commercial District part of Town to enhance socialization.
Love Stories for Haru, Flynn, and Dora are planned for Q4, while Petra's is planned for early 2024.
Edit mode and preset system for Town is in development.
They've just finished script work for the Japanese localization yesterday, it's been sent to Kakao Games Japan to start dubbing, and the Japanese release will also use the same "one-build policy" that KR and GL have. Remember that Eversoul JP is currently slated for a Q4 2023 release.
There were plans for a world chat, but it was scrapped due to fear of breeding toxicity. Nonetheless, Nineark is open to reconsidering adding world chat if necessary.
There are no plans to add servers for new players, as they believe they can just make countermeasures to help newbies catch up with vets, like Hall of Fame rewards and the newly-added Pick-up Choice Summon Banners.
The scrapped mechanic where Souls once lost bond points gradually each day post-Bond 9 took form because Cheol Hui was inspired by Stardew Valley. Of course, this was one of the louder criticisms of the game early on so it was removed by March.
Additional interactions between Souls will be gradually added. They actually added some in the Ayame ESS (when bringing either Velanna or Ayame) but didn't announce it because they didn't want to set big expectations.
They've already planned out Souls for more well-known Artifacts, but they also want to take on Artifacts that are locally known but are relatively unknown in the global space, like the Hunminjeongeum (book that detailed the current Korean script Hangul).
As stated in older interviews, any plans to add plyable male Souls will only come forth in the form of collaboration events. There are no plans to add male Souls within the worldview itself.
When asked if there are plans to add the April Fools 2023 Soul Ggadok (Korean: Kongji's Broken Pot), Cheol Hui stated that she'd be considered low priority, and will be considered once more Korean-based Souls are released.
No plans on adding real-time content. As he says, "It doesn't seem like those who enjoy sweeping would be fond of real-time content. (Laughs)"
Soyeon/Xiaolian, who already had a design when announced during the Q2 roadmap, got redesigned when she was fully released. This was because Cheol Hui felt they were releasing a lot of "slim" Souls at that point and it seemed like they were only leaning on one specific body type, so they changed up her design.
They want to expand on current content rather than releasing more, like adding more Humanlike Souls and bosses, as well as expanding Town's private land. Once they're done, they plan on adding more content.
A QoL feature where part-time jobs can be started in the lobby is in development due to problems regarding Town's long loding times.
Being able to retry 3-team Battlefront stages without having to start from the beginning is in development.
There are plans to give older costumes their own 2D illustrations, but they can't start yet due to limited resources.
There are plans to retouch some True Ending costumes when its associated Soul is remodeled, since there are some that are deemed "uglier" than their default or other costumes.
There are plans to add more Angel/Demon Souls to Labyrinth/Arena Shops but it's difficult because of how many Everstones are usually used during their banners.
The Soonie swimsuit costume that was shown during the Summer Pt. 1 event story is being considered to be turned into an actual costume due to popular demand.
Special touch animations/dialogue based on bond level is being considered due to popular demand.
Zodiac (passive buff) presets is in development due to multiple requests.
They are considering adding a function to hire fellow guild members' Souls and increasing friend slots (currently 30).