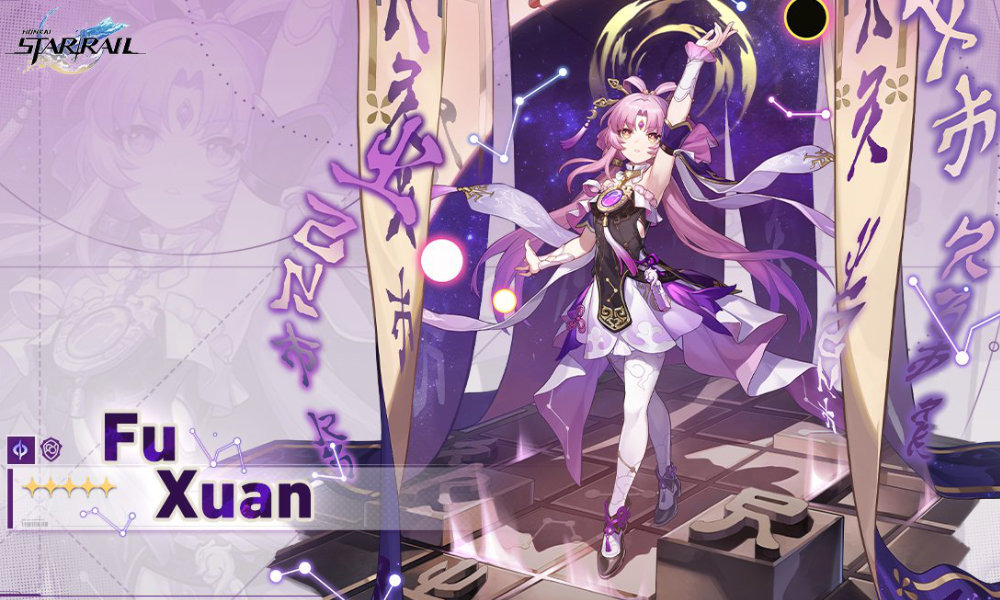 Second Honkai: Star Rail 1.3 character teased!
The drip marketing continues and the second character coming in the 1.3 Honkai: Star Rail patch has been revealed – Fu Xuan will be joining the Imbibitor Lunae!
Fu Xuan
The head of the Xianzhou Luofu's Divination Commission. A confident and blunt sage. Using her third eye and the Matrix of Prescience, Fu Xuan calculates the Xianzhou's route and predicts the fortune of future events. She firmly believes that everything she does is the "best solution" for the situation. Fu Xuan is waiting for the general's promised "abdication." However, that day still seems… very far away.
Fu Xuan is a 5-star Quantum character who follows the path of Preservation and with her, the Quantum mono-team possibly will gain its fourth member!