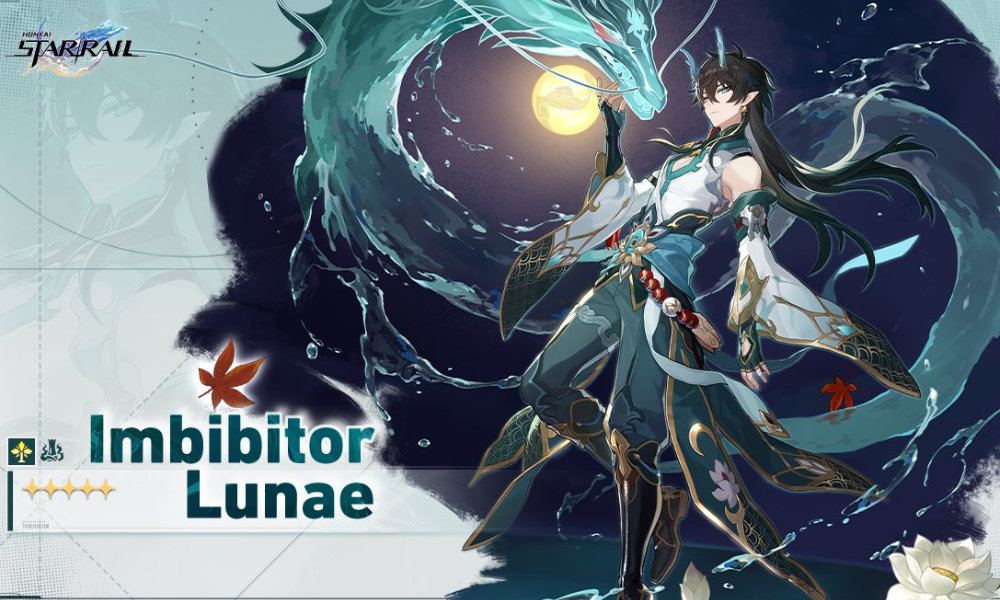 First Honkai: Star Rail 1.3 character teased!
Just like it happened with Blade, Kafka, and Luka for the 1.2 patch last month it seems the drip marketing has started again – this time for the 1.3 patch! And oh boy, the first character teased to be released in this patch is huge!
Here's the official tweet:
Who is the Imbibitor Lunae?
Well, he definitely looks like Dan Heng – that's the first thing we have to admit. Though it could be a relative to him, there are a few arguments against that:
we know that Dan Heng is harboring a dark secret,
Dan Heng is certainly behaving shadily since the moment we landed on Xianzhou Luofu,
the term Imbibitor Lunae was already mentioned in the game – check below.
Still, what exactly is the Imbibitor Lunae?
Actually, there are a few instances of the name dropping in the game already – one of them comes from Bailu's character story:
Furthermore, since the high elder has already demonstrated her powers of calling lightning and commanding the waters, I have instructed one of our finest crafters to make the Dragonhorn Pilory to shackle her tail, to prevent a loss of control over her powers and a repeat of the disaster of the Sedition of Imbibitor Lunae.

Bailu Character Story part IV
Was Dan Heng a high elder like Bailu in the past and something tragic happened that caused him to go into exile and keep his real identity hidden? For now, we can only speculate, and maybe the upcoming 1.2 patch to Honkai: Star Rail will give us some answers!
Imbibitor Lunae
Well, no matter who it is, here's what we know for certain:
Imbibitor Lunae will be a new character releasing in the 1.3 Honkai: Star Rail patch,
Imbibitor Lunae is a 5* Imaginary character,
Imbibitor Lunae walks the Destruction path.
Tell us what you think about the upcoming character in the comments!