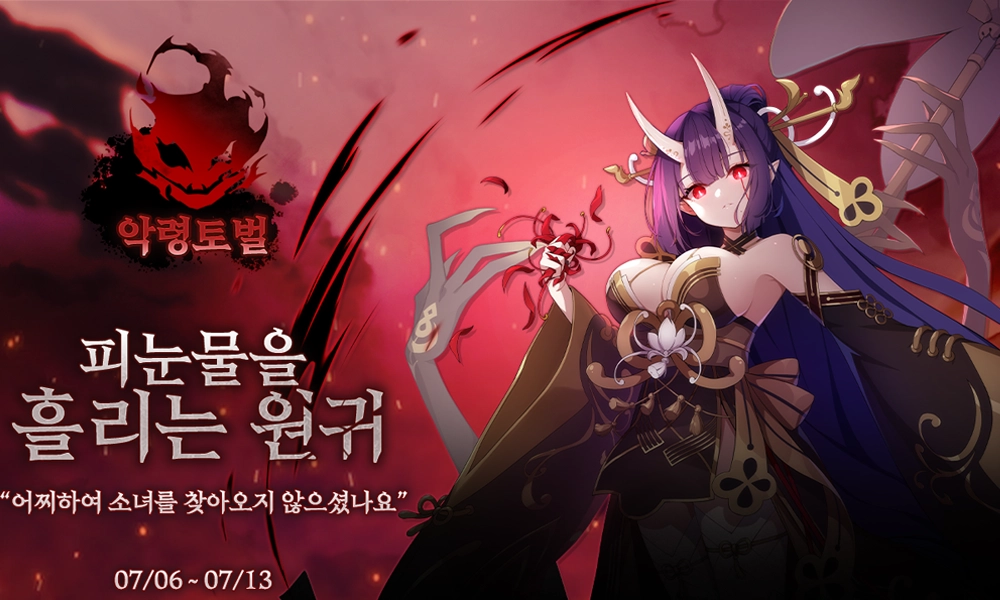 We would like to inform you of the next upcoming Evil Soul Subjugation boss Ayame to appear in the game from July 6 to July 12.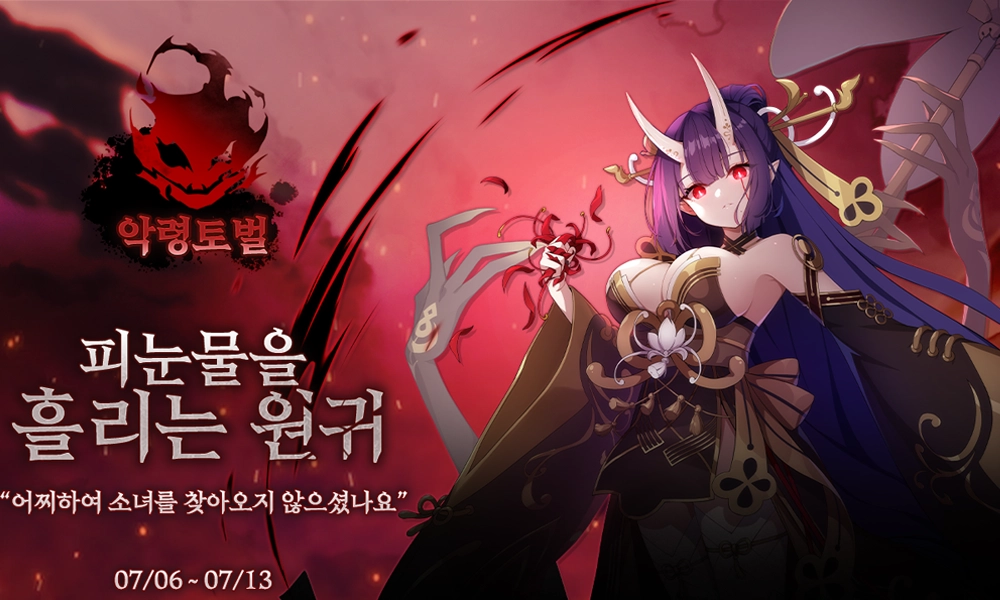 Please save me!!! Have you heard the screams of grief from the Witch who destroyed the world?
Following evil Soul Vivienne, the <Ayame, the ghost who weeps bitter tears> arrives.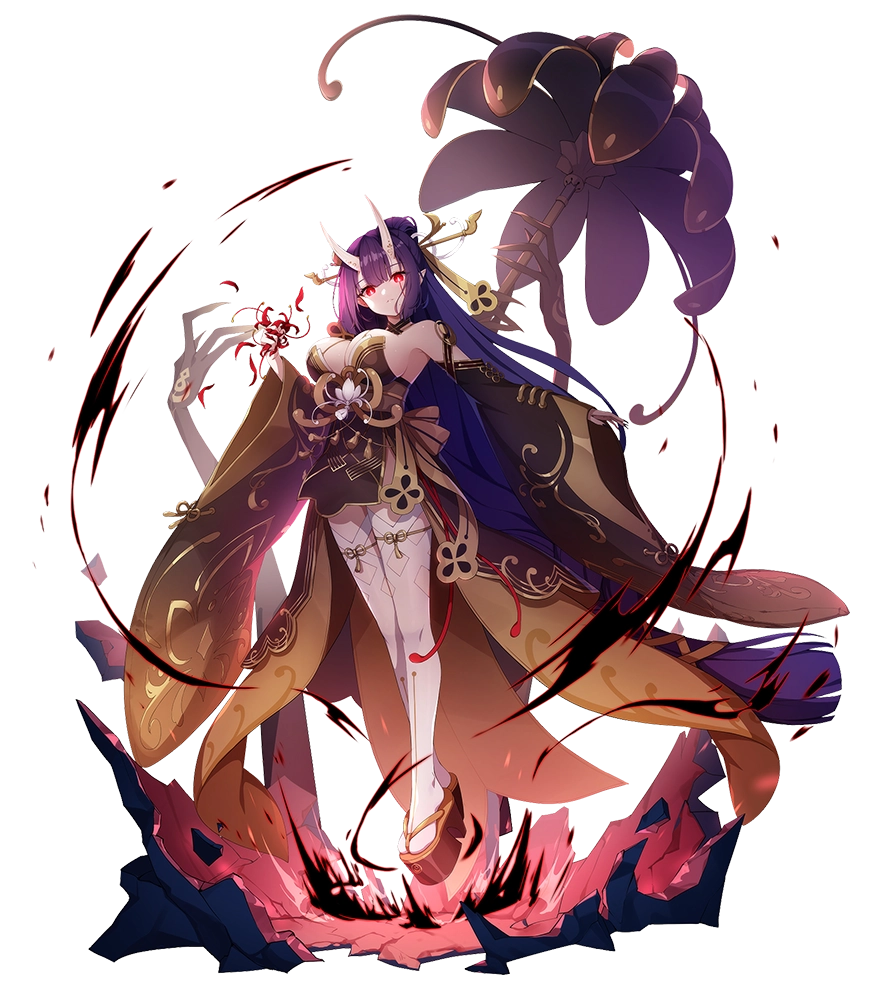 The rewards for this evil soul subjugation will remain in the same format as before.
| | |
| --- | --- |
| Condition | Reward |
| <The Ghost Who Weeps Bitter Tears> Rank 1 | Frame: One Who Saved the Ghost Who Weeps Bitter Tears |
| <The Ghost Who Weeps Bitter Tears> Rank 2 | Frame: One Who Purified the Ghost Who Weeps Bitter Tears |
| <The Ghost Who Weeps Bitter Tears> Rank 3 | Frame: One Who Stopped the Ghost Who Weeps Bitter Tears |
| <The Ghost Who Weeps Bitter Tears> Rank 100 or higher | Frame: Guide of a World Full of Resentment |
| <The Ghost Who Weeps Bitter Tears> Rank 300 or higher | Frame: Guardian of a World Full of Resentment |
| <The Ghost Who Weeps Bitter Tears> Rank 1,000 or higher | Frame: Warrior of a World Full of Resentment |
| <The Ghost Who Weeps Bitter Tears> Kills reach Accumulated Lv. 1000 | Ayame's costume: <Poignant Yearning> |
| <The Ghost Who Weeps Bitter Tears>Defeat higher than Lv. 301 | Ayame's costume: <Never-Coming Salvation> |
Special Theme Song for Ayame the Ghost Who Weeps Bitter Tears