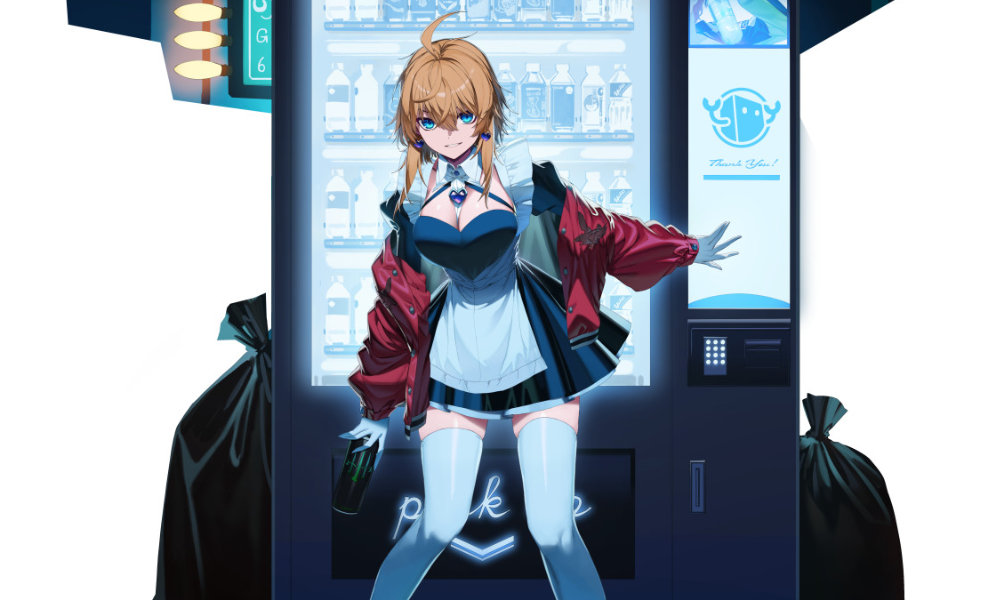 Counter Side June Developer notes!
You can find the Dev Notes here and here (the first one links to the KR ones, the second to Global).
Summary
Tyrant Gigas information
Ship balance changes
New Gauntlet Season and Skin
New characters (Global)
New characters (KR)
New operator (KR)
New prestige skin
Tyrant Gigas information
On the Global server, the new co-op battle boss, Tyrant Gigas will be introduced on August 9, 2023. Tyrant Gigas will have strong skills and gimmicks, which will be more challenging than the Demolition Worm. Now, before releasing the boss, I am here to tell you more about this boss in detail. 
The most important point to remember is that during phase 2 after two minutes of combat remains when Tyrant Gigas start using its Special and Ultimate Skills.
This Special Skill will summon Tyrant Armor around Tyrant Gigas. If the CEO does not meet the hit count on the armor to pass this gimmick, the boss will nullify all the barriers within its effective area for 10 seconds while damaging everything on the field with a certain amount of true damage along with guaranteed critical damage.
Tyrant Gigas' Ultimate Skill will nullify the barrier within its effective area and damage the units with true damage along with guaranteed critical damage. The units hit by the Ultimate Skill will be under barrier nullification for 10 seconds.
You can check Tyrant Gigas skills in the dev notes.
Ship balance changes
A ship is an element where it can actively engage and influence the outcome of battles. However, the skill seal effects were also applicable on ships leading to CEOs feeling helpless and cannot do anything under unfavorable conditions and even some CEOs thought this was a gameplay bug. To resolve this issue, we decided to give permanent immunity to ships from getting their skills sealed.
We also noticed, however, by doing so, New Ohio may be undervalued from this patch. As such, instead of giving the ship a completely new set of skills, we decided to buff its passive skill. 
Before
After
Enemy Soldiers' DMG Taken AMP +10%
Enemy Soldiers' DMG Taken AMP +15%
Enemy Soldiers' DMG Taken AMP +20%
Enemy Soldiers' DMG Taken AMP +10%, Knockback RES +50% after deployment
Enemy Soldiers' DMG Taken AMP +15%, Knockback RES +75% after deployment
Enemy Soldiers' DMG Taken AMP +20%, Knockback RES +100% after deployment
Moreover, when Gleipnir: Pod Type's first active skill, [In Static] and [Adv. In Static] is active, the area of effect for ASPD 50% decrease has been increased slightly. This will affect static bosses which will give a competitive edge to the ship in the PVE content. 
New Gauntlet Season and Skin
On both Courage Seasons, if you have achieved a league diamond 5 or higher, [ Replacer King: Overlord of the End World ] was given out, and the [Frame: Noble Will] will be given to those who had more than 1 special skin. This frame cannot be acquired by other means and will be mailed to you during the settlement period. 
A new season, Sincere, will be opened with seasons separated into two. As mentioned in the last Dev Notes, leagues above Diamond 4 will be adjusted like the below.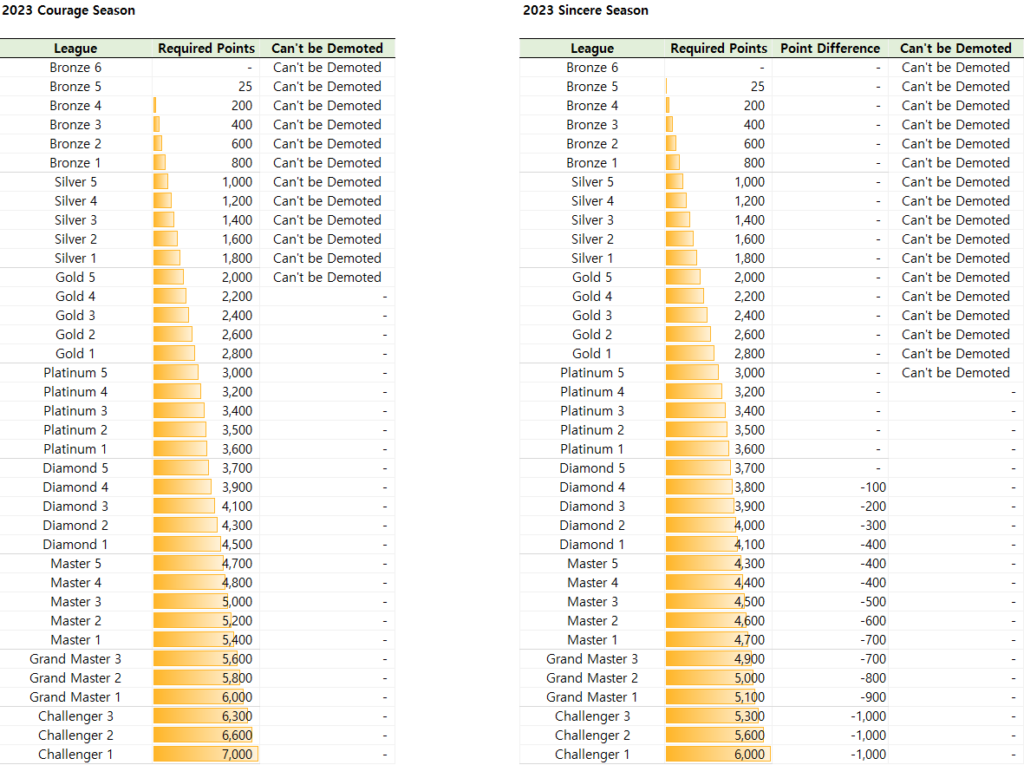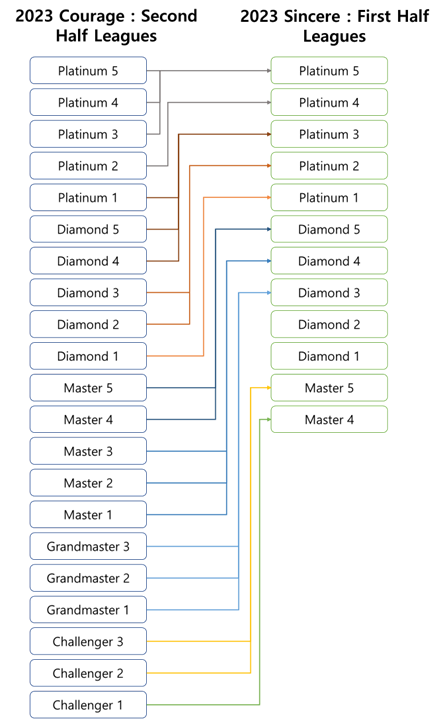 During the Sincere season, SSR ships' MAX DMG Taken Limit now also includes CRIT DMG RES as well. This buff will be applied on the June 28's patch and may be changed or deleted through additional notice.
The reward for the 2023 Sincere season will be given to Amy Firstwing. Please look forward to her attractive yet deadly looks.
New characters (Global)
Another Nanahara episode after [The Sun-Calling Tracks], [Ethereal Moon Splitter] will be updated on July 5. This episode will feature [ Orochinagi Nanahara Chifuyu ] and [ Full Moon Nanahara Chinatsu ] depicting the danger that draws near the Nanahara Family.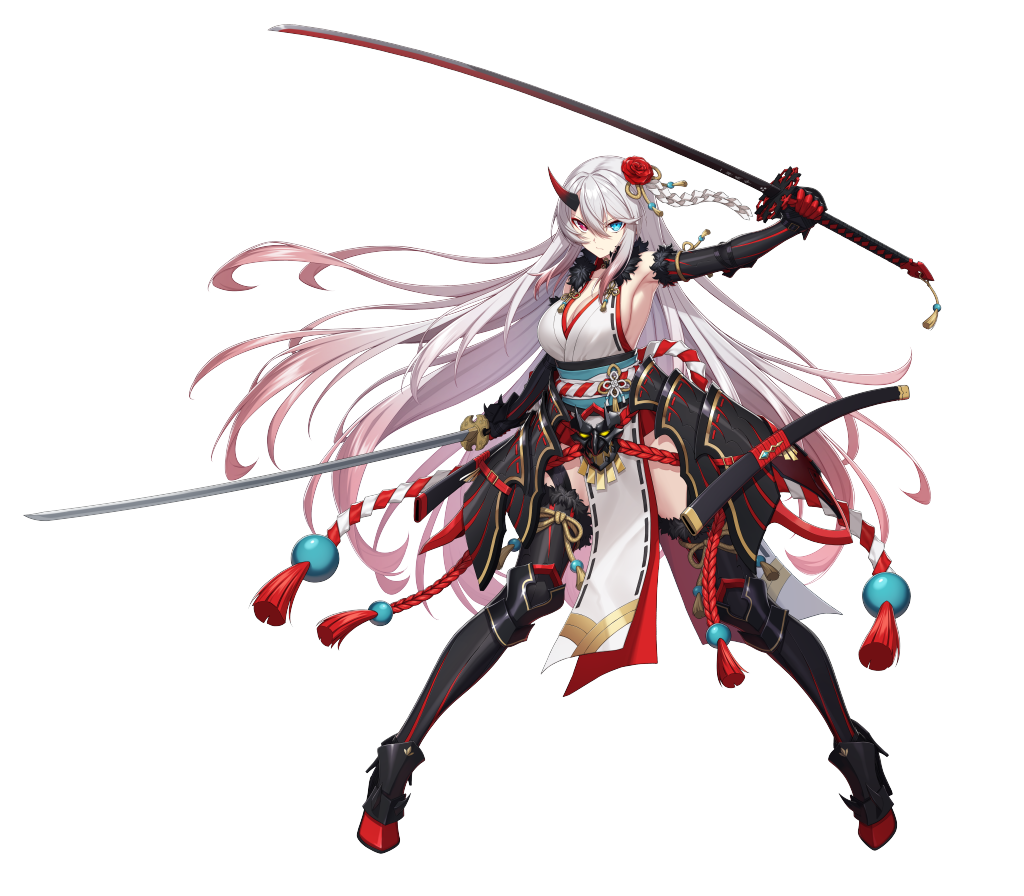 New characters (KR)
Kim Cho-won
Kim Cho-won, a high school student (?) mercenary who returned to his freelance days, and Sharaid Gauntlet champion Ozymandias appear with the release of [Starry Night]. Kim Cho-won, who has returned to his practical outfit, is a Defender who specializes in protecting ships while hindering the enemy's advance by installing mobile explosives. The appearance of Kim Cho-won is a sign that the Alphatrix group has begun to change, and at the same time, it will be an opportunity to shed light on the shadows of the mercenary industry.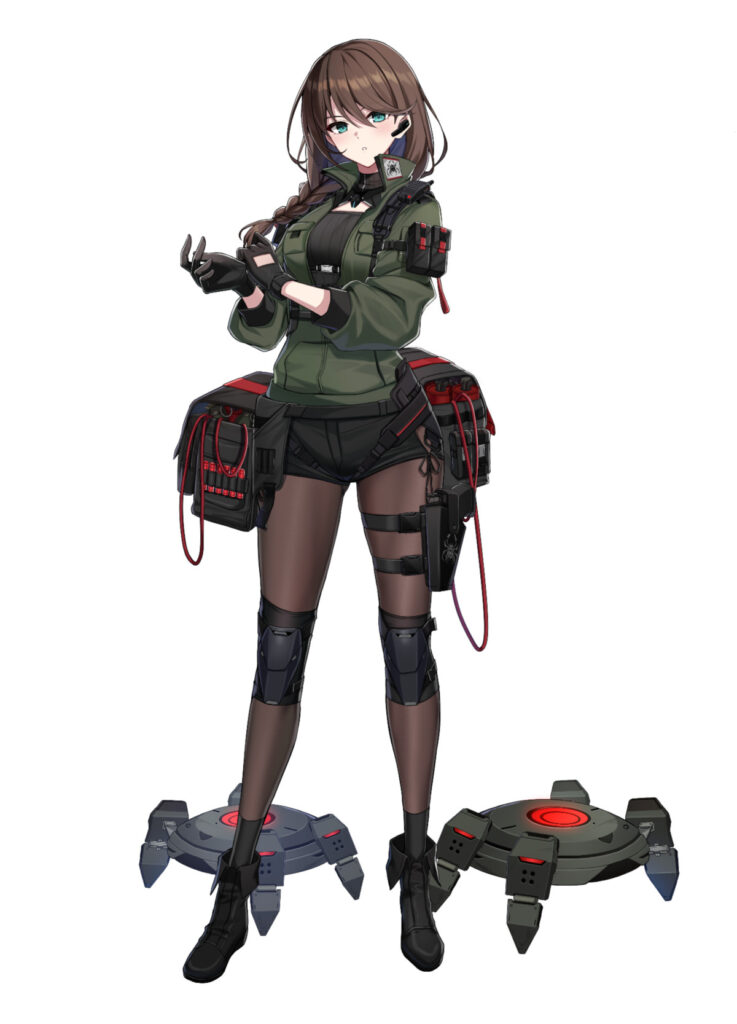 Ozymandias
Ozymandias, the formidable enemy that the Canary Squad will face in [Starry Night], is a Striker whose specialty is breaking down enemy lines by stunning enemies at the same time as sorties and snatching enemies from a distance. She is the embodiment of Sharade, a woman with clear contrast. You will be able to see different aspects of each in the upcoming episodes. Kim Cho-won and Ozymandias, who have returned as freelancers, can be found through General Recruitment and Counter Pass, respectively.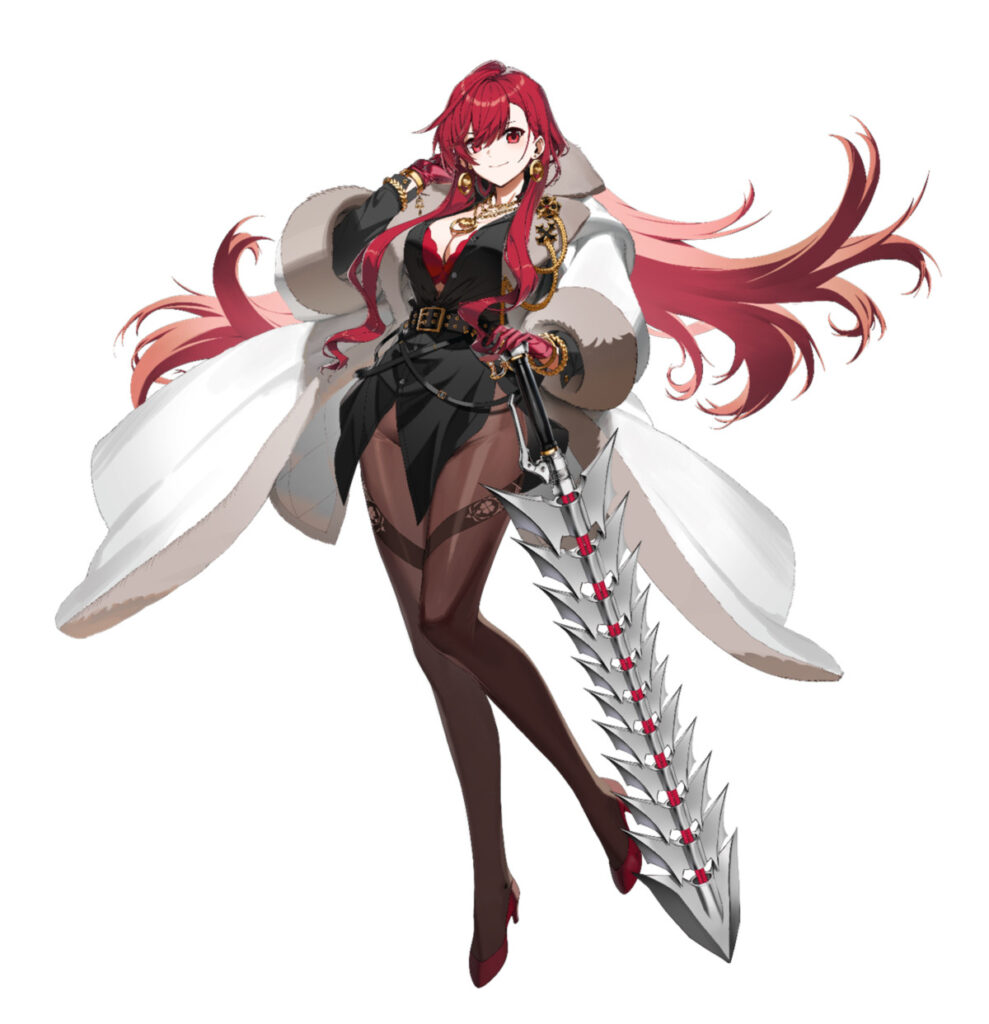 New operator (KR)
Last year's [Iron Rider], Vivian Rashford, who showed a fresh yet trustworthy side, will appear as an operator in July. He also prepared a small event to commemorate the appearance of a new operator, so please look forward to the bosses.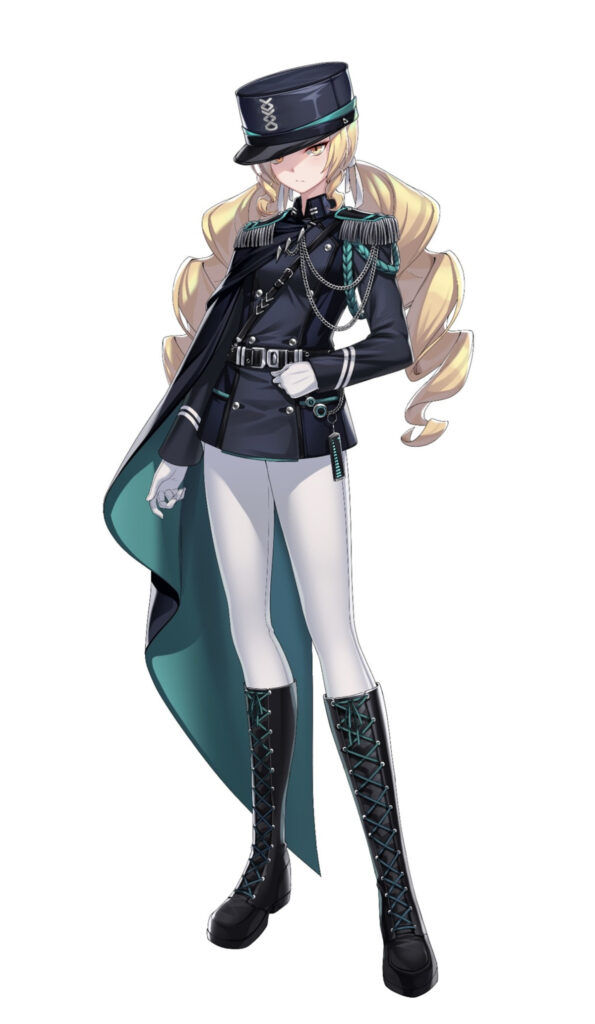 New Prestige skin
[ A Blossoming Desire ] will end on June 27 at 14:00 (UTC-5). After a short break, a new prestige will begin on August 2023. The next prestige skin belongs to Tenured President Regina MacCready.
The following skin will be featured first on August 2023 first and the awakened unit, Tenured President Regina MacCready will be released on September 2023.