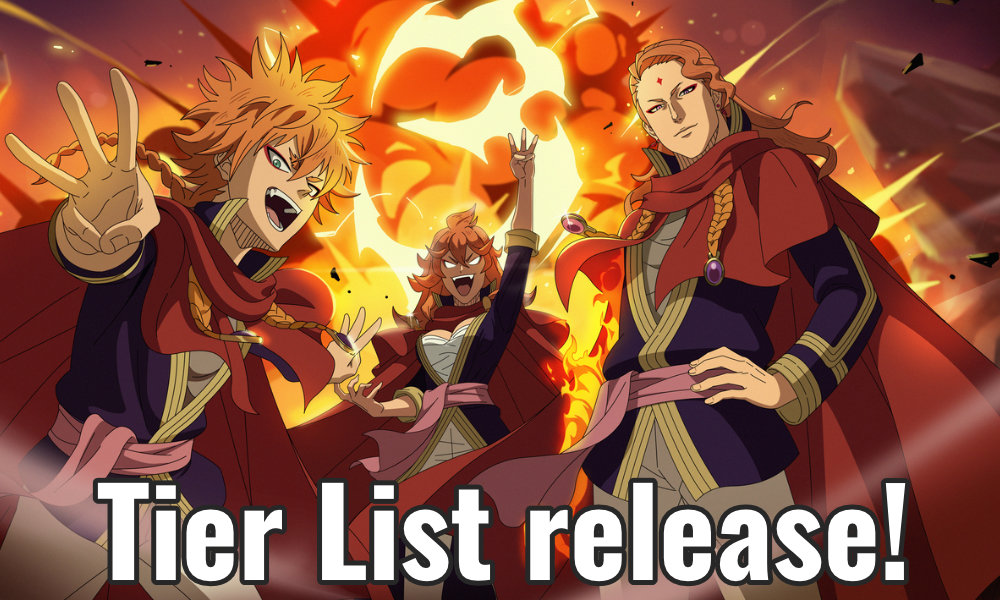 Our Black Clover Mobile Tier List is here!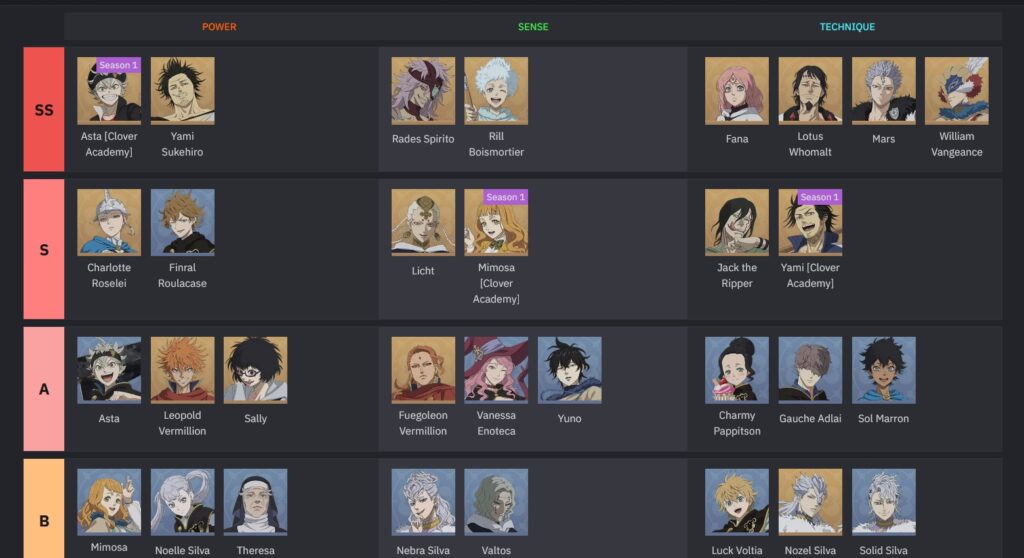 It took us some time, but we really wanted to test each of the characters available on release (and released past it) in both PVE and PVP to see how good (or bad) they are.
And here are the results! Black Clover Mobile Tier List.
The PVE tier list rates how the characters perform in the story and most importantly, while farming gear/fighting against bosses/in events. Maybe in the future, we will split the PVE rating into sub-ratings, but currently, a single one should be enough.
As for the PVP tier list, the meta is actually changing constantly since the three elements form the paper-rock-scissors dependence, and creating a perfect defense team isn't possible because everything can be countered. Still, there are some characters that are really strong on both Attack and Defense and you can create a lot of annoying teams to beat.
We're also looking for feedback, so if disagree with our ratings, catch us on Discord and let us know what you think!