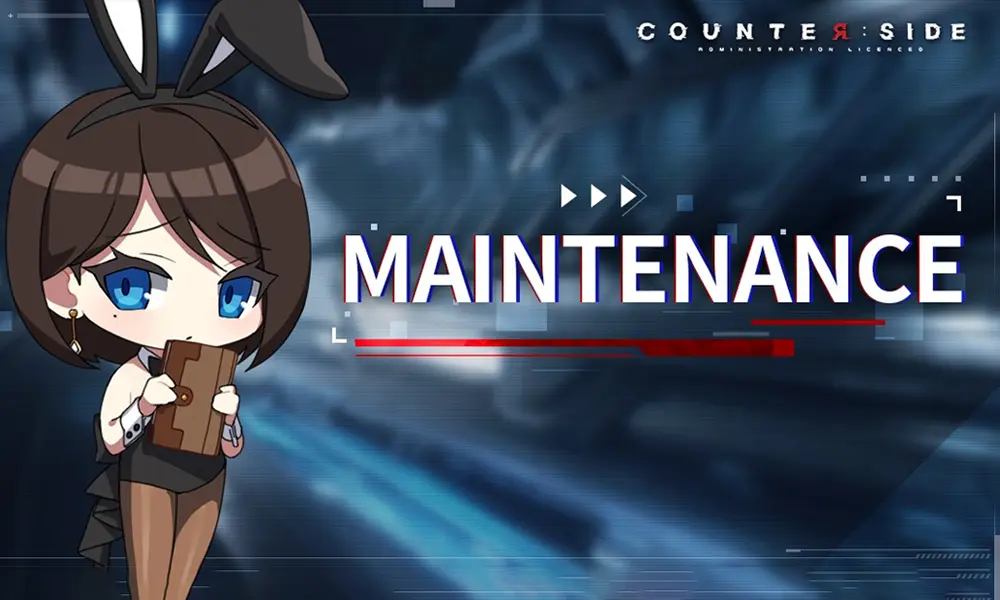 Maintenance Time: 08:00 – 11:00, June 16, 2023 (GMT+7)
Compensation: Quartz x1200, Eternium x5000
[Optimization]
Gear System Optimization

Module Enhancement function is added:

[Module Enhancement] function Added to Gear Enhancement.This function can be used to enhance multiple gears with enhancement modules at once. (This function is only limited to Enhancement Modules acquired after the maintenance.)Enhancement Modules T4/T5/T6→Enhancement Modules, Precision Enhancement Modules, and Nano Precision Enhancement Module.Enhancement Modules acquired after the maintenance will be stored under [Storage] – [Supplies] instead of [Gear]. (Enhancement Modules acquired before the maintenance will still be stored under [Storage] – [Gear].

EXP offered by Enhancement Modules remains the same.

Multiple Gear Dismantling function is added:

Able to select gears according to their Rarity, Tier, and Enhancement Level and dismantle multiple gears at once.

Gear Filtering Function is changed:

Select Stat 1 and Stat 2 will change the gears displayed

Before: Only gears meeting all of the multi-selected filters were shown.

After: Gears meeting one of the multi-selected filters will be shown.

Filter Changed: Stat 3→Latent Ability.

Dismantling gears will not reset the filtering or listing settings.

Relic Gear Latent Ability will be displayed to two decimal places.

Please check the specific figures via [Unlock Latent Ability].

Other than that, the figures displayed will still be rounded to one decimal place.

When crafting a gear, select a mold to show detailed information (Stats, Introductions, etc.) on the obtainable gears, and view all possible options by clicking on [Random Option] / [Random Set Option].
Confirmation pop-up will not be displayed when a gear is equipped in an empty equipment slot.
Lock and Unlock buttons are added in Gear Enhancement, Gear Modification and Unlock Latent Ability.

Recommended Gear Function is added:

[Recommended Gear] button is added in Unit Info.

Tapping the button will show the recommended [Set Option] for the Unit. – Tapping OK to Auto-equip with the recommended set.

When there's no gear meeting the requirements, that part of the gear will not be equipped.

Please take gears off the Unit before using Auto-equip.

Co-op Battle Practice Mode Optimization

Practice Mode can be used even when other Consortium members are in the middle of the Boss Battle.
Practice Mode can also be used after defeating the Boss.
Able to exit practice mode at any time in the Co-op Battle Practice.

51-55 Dive Coordinate Unlocked
Exploration Permit can be refunded after failure/quitting of Dive.
Operator command skill transfer rate is changed to 100% including all rarities.
Tactical Update Optimization

Multiple materials can be selected at once.
Units acquired via recruitment will display a sign of [Contract Obtained].
Units at Tactical Update Stage 6 will not be shown.
Filtering and Listing functions are now the same as the ones in Management.

[My Profile] UI Adjustment

[Frame Settings] is now within the [Select Main Employee] function.

[Scout Units] Function Optimization

Multiple Scouting Added: With enough Unit Data, multiple scouting at once of one Unit is available.
Some Awakened Unit Data Deleted.

Battle Settling UI Optimization

When the next episode requires no battle, the [Next Operation] button will still be shown, and the next Story will be played after tapping on the button.

Featured Enemies Information Adjustment (Limited to [Frozen Corridors])
Squad Form Rule Adjustment

Auto Form will consider [Favorite] Units first.
Auto Form Tutorial is added in Guide Book.

Mainstream Reward Adjustment

Completing the mainstream stage grants Employee EXP.

Unit/Ship/Operator Skill Info MAX Sign Adjustment

Ship and Operator Skill Info MAX Signs are removed.
When Units reach Max Level, a MAX Sign will be displayed next to Skill Info.

Supply Operation Gear Reward Adjustment

Gears that can be obtained from [Military Supply Acquisition] and [Talent Recruitment] are changed to T5.
The first clear reward for [Military Supply Acquisition] is changed to Equipment Materials.

Display Effect in Battles

Reduced the effect at the bottom of the Rearmament Units.
Simplified the effect for Rearmed Elizabeth's Deployment.
Simplified the effect for Esterosa de Chevalier's Special Skill Effect.

Danger Close

Pause button is added: Able to Pause and Retry Danger Close Stages.
When retrying, Elimination Score and Entry Time will not be counted.

Errors related to Tactical Update, Guide Book, Collection and Management are Fixed.