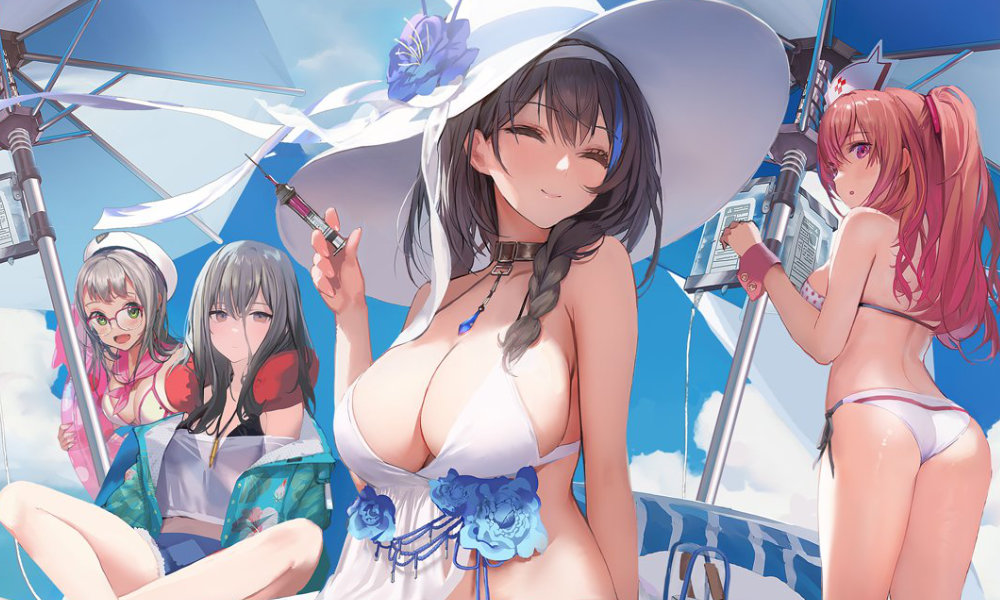 Two new limited characters coming to NIKKE!
The news has been posted on the official Twitter and also in-game already. We're waiting for the official patch notes to be added to the website before adding them to our blog.
New character – Bay Goddess Mary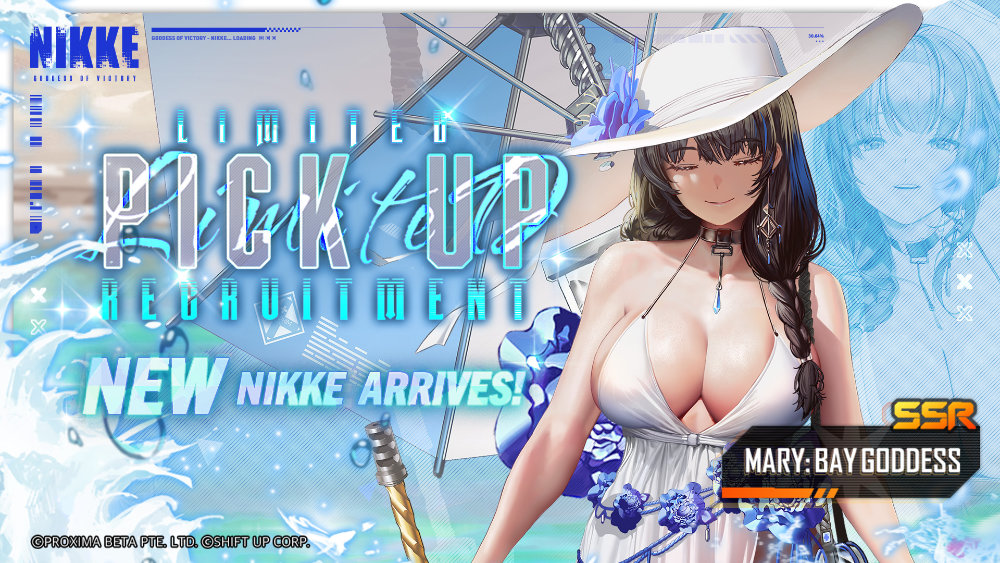 Class: Supporter
Weapon: Sniper Rifle
Burst: ???
Manufacturer: Tetra
Element: Water
Bay Goddess Mary, the friendly and mysterious doctor who looks after the coastal clinic, joins the battlefield. Bay Goddess Mary is a Supporter Nikke with excellent HP recovery and support skills. Her Burst Skill, Tranquil Waters, increases all allies' survivability and strengthens Water code allies' ATK. When at Full Burst, she can restore all allies' HP within a certain amount of time, providing a huge boost to the team's attack and defense.
New character – Blue Ocean Neon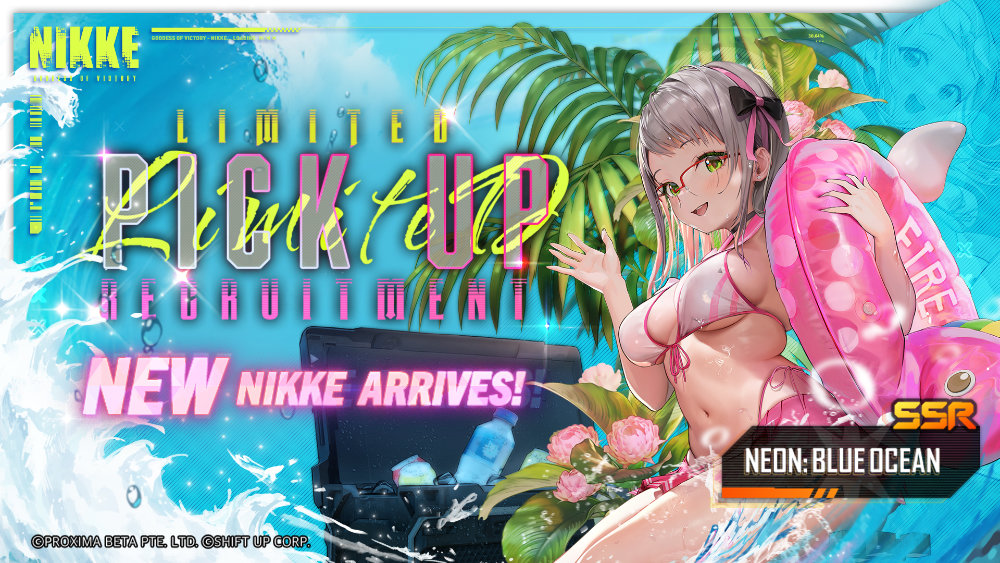 Class: Attacker
Weapon: LMG
Burst: ???
Manufacturer: Elysion
Element: Water
Blue Ocean Neon posses a unique Burst Skill, Full Hydro Shot. Her Burst Skill allows her to continously launch powerful, explosive bullets, attacking multiple enemies at a time. With her skills, she can also increase her own code damage and deal additional damage to Fire Code enemies. As such, she unleashes more power in the presence of Fire code enemy units.
Limited units
Both the characters are limited units, which means once their banners end, they won't be added to the general pool of characters and you will have to wait for the summer event rerun to get your hands on them.