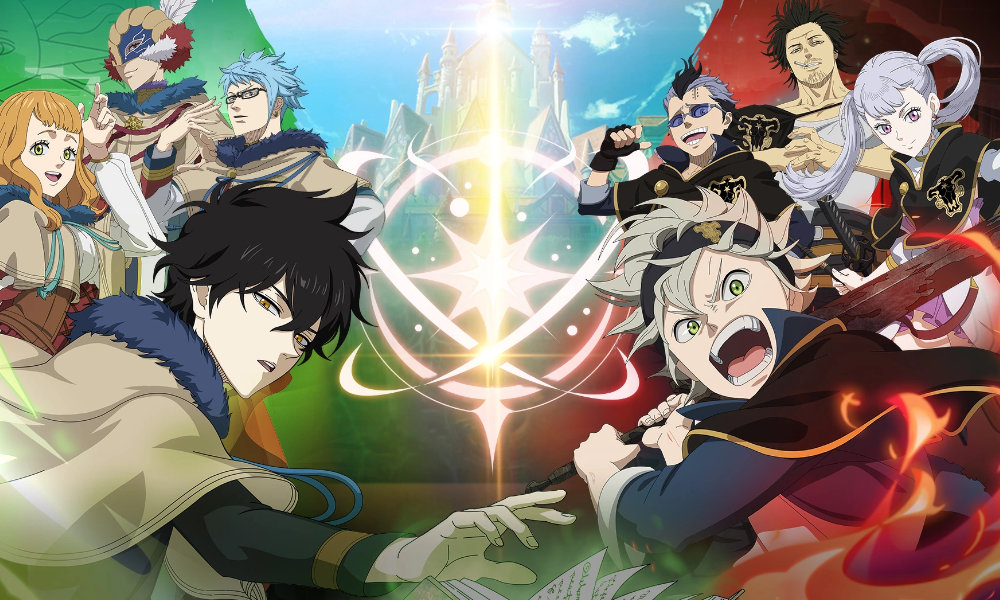 Global pre-registration for Black Clover Mobile is live!
The Global pre-registration website for Black Clover just went live! You can find it here.
Rewards
Here's what the pre-registration goals look like: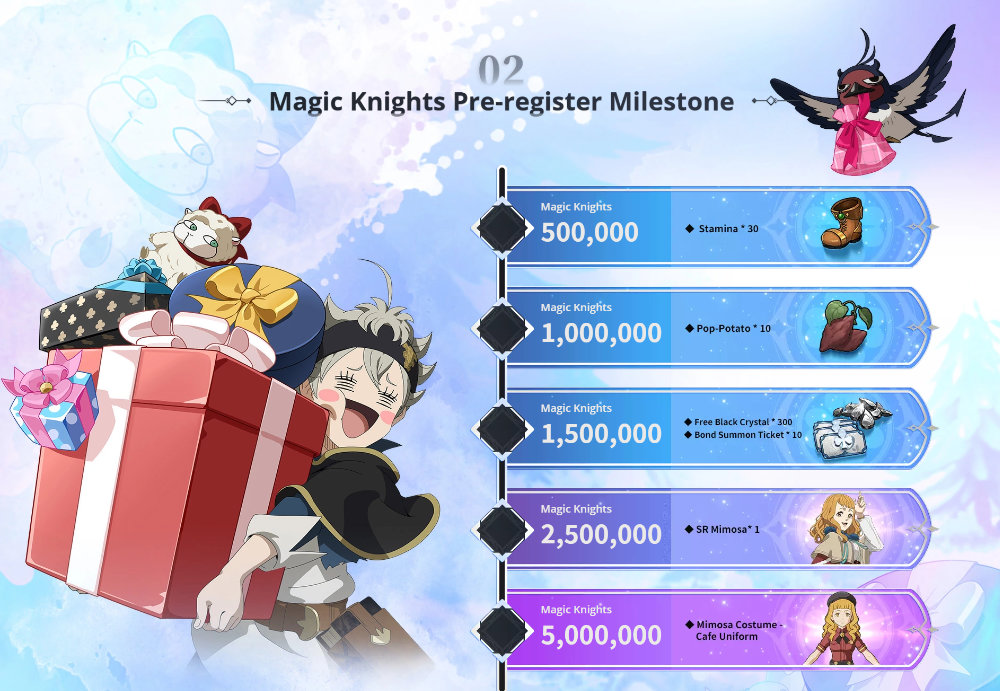 On top of that, we will obtain another 10 Summoning Tickets from this: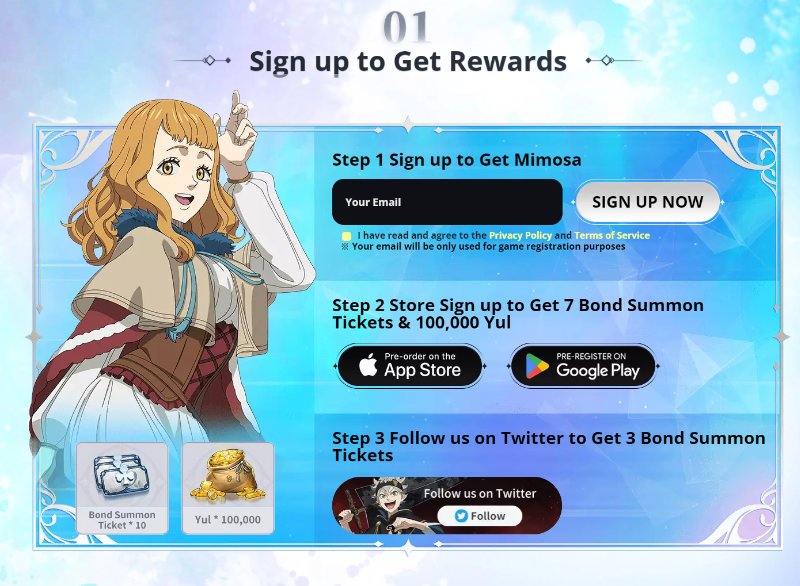 This means the total number of pre-registration pulls is set at 20 Summon Tickets and 300 Gems (enough for 2 more pulls). Please remember that while we have 30 Summon Tickets available in the KR and JPN version, the last 10-pull came from the game reaching first place in the Google/Apple store. So we can expect the 10-pull to also arrive at Global post the release.
When will the game release?
We don't have an official release date, but the rumors mention either end of June or early July.