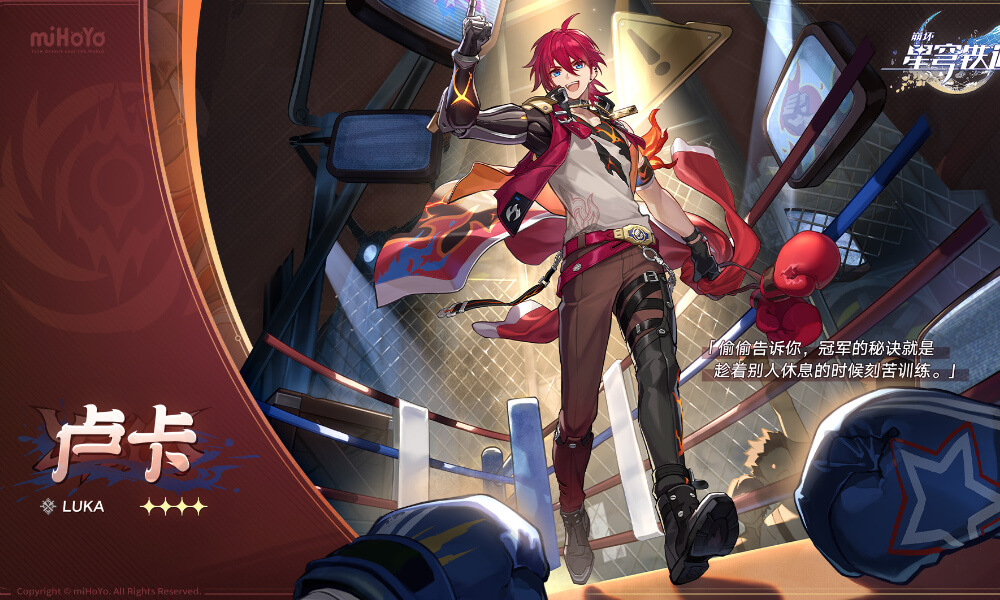 The third character coming with 1.2 patch teased!
First, it was Kafka and Blade that we covered in our previous blog post, but it seems that Mihoyo has more things planned for the 1.2 patch as just now they teased a third character on their CN social media!
Luka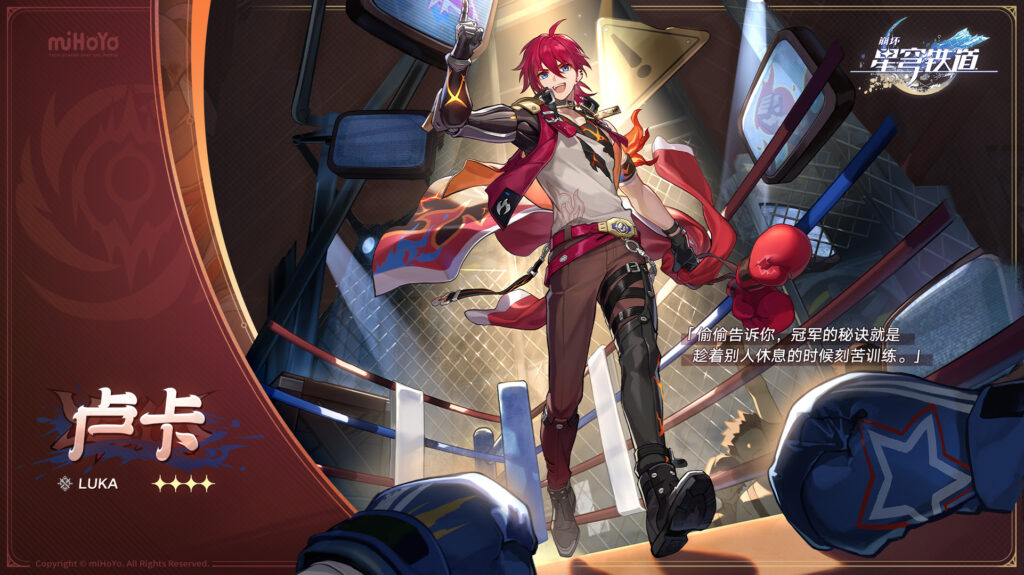 "I will tell you the secret of becoming a champion: you need to train hard while others are resting." Luka is a optimistic freedom fighter with a mechanical arm. He exchanged the boxing ring for fighting on the battlefield and he tries to help those who need protection. Deep beneath he hides a despair from the past, but thanks to this, he is more eager to help others.
Luka is a 4-star Physical character who follows the path of Nihility.
Kafka and Blade
If you missed it, here are the official English tweets for Kafka and Blade:
And:
Considering that we already know who is coming in the 1.1 patch (Silver Wolf, Luocha, and Yukong), we can assume that Blade and Kafka will be released right after them in 1.2.
Everyone could try Kafka during the tutorial – she's a Lightning character who follows the path of Nihility. She can deal both upfront damage and also DoT.
As for Blade, he was only available in CBT2, and since then a lot could have changed, but he is Wind aligned character who follows the path of Destruction.
Are you excited about the three characters? Let us know!