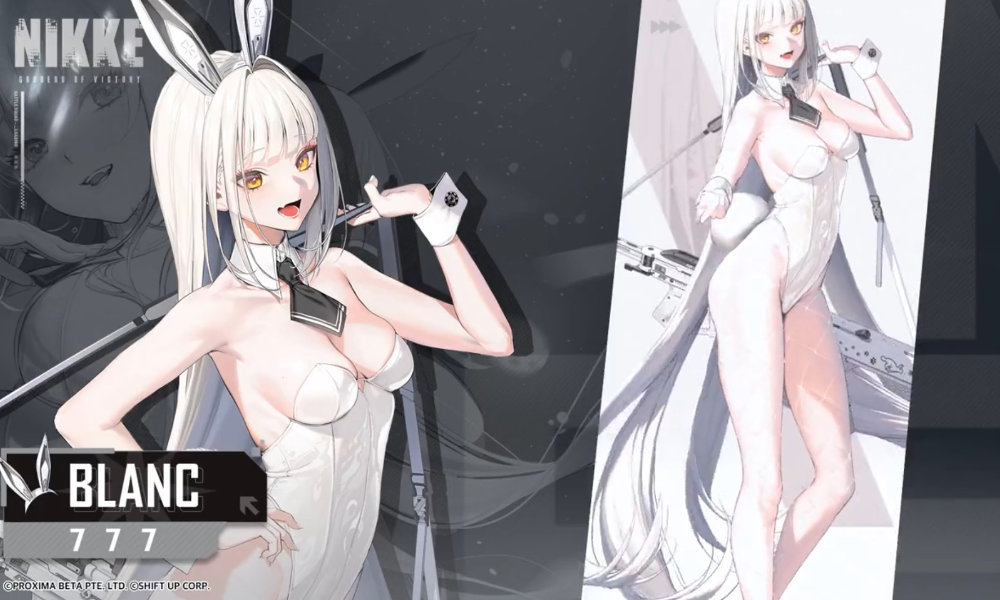 Disclaimer
The first impressions found in this post are only based on Blanc's kit. Once we are able to test her properly in-game, we will release a proper review.
Blanc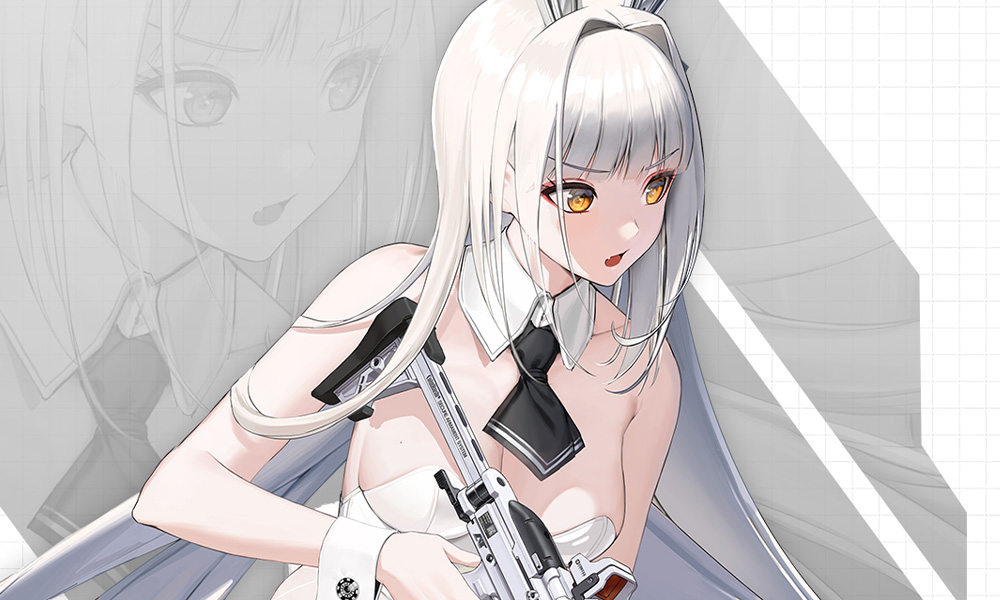 Rarity: SSR
Burst: II
Weapon: AR
Class: Defender
Element: Wind
Manufacturer: Tetra
Squad: 777
Skills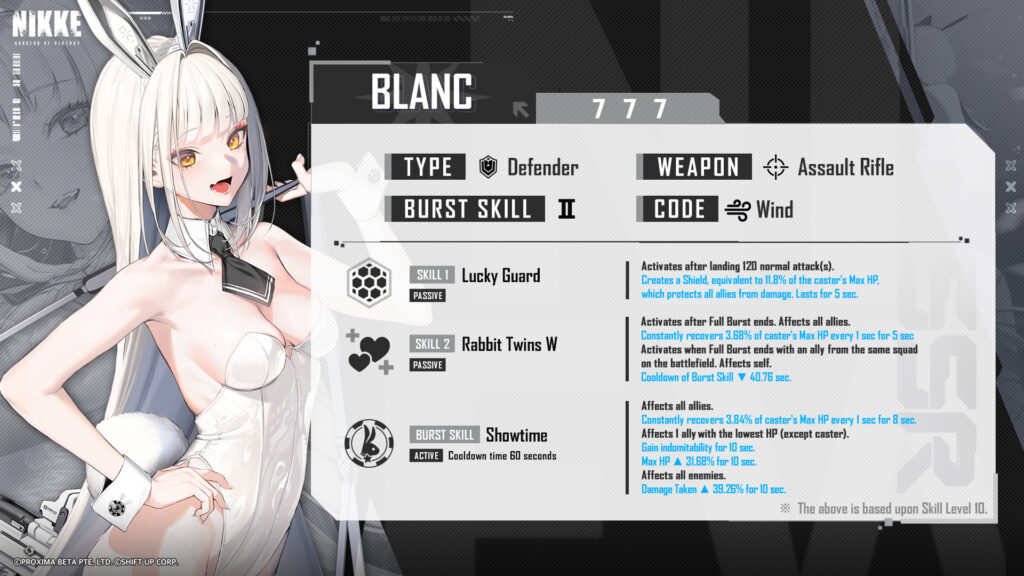 Skill 1 – Lucky Guard
■ Activates after landing 120 normal attacks.

Creates a Shield, equivalent to 11.8% of the caster's Max HP, which protects all allies from damage. Lasts for 5 sec.
Blanc's Skill 1 will protect all allies with a Shield and considering that Blanc uses AR, you will need to empty 2 clips to trigger the shield. This means that the Reload Cube will be crucial on Blanc to have as high uptime on the shield as possible.
Skill 2 – Rabbit Twins W
■ Activates after Full Burst ends. Affects all allies.

Constantly recovers 3.68% of caster's Max HP every 1 sec for 5 sec

■ Activates when Full Burst ends with an ally from the same squad on the battlefield. Affects self.

Cooldown of Burst Skill ▼ 40.76 sec.
Blanc's Skill 2 triggers AFTER Full Bursts ends which is pretty interesting and the first part will heal all her allies for a decent amount of HP.
The second part of the skill is where things are taken up a notch. Considering that Blanc's Burst cooldown is really long – sitting at 60 seconds – if you pair her with Noir, you will be able to reduce it to 20 seconds (at max level). This means that together with Noir, you can safely run Blanc as the solo Burst II character in your team – otherwise, you will need to pair her with another Burst II character.
Burst – Showtime
Cooldown – 60 seconds
■ Affects all allies.

Constantly recovers 3.84% of caster's Max HP every 1 sec for 8 sec.

■ Affects 1 ally with the lowest HP (except caster).

Gain indomitability for 10 sec.

Max HP 31.68% for 10 sec.

■ Affects all enemies.

Damage Taken ▲ 39.26% for 10 sec.
That's a packed Burst, but it's justified considering the long cooldown.
The first part of the Burst will heal all allies, similar to Blanc's Skill 2. Additional healing is always a great thing, especially against Bosses.
The second part will target the ally with the lowest HP and both increase his max HP (which translates to healing with the way the mechanic works in NIKKE) and also prevent that ally from dying for 10 seconds. This part of the skill will be great against Bosses to cheese some of their mechanics (like one-shot kills), but also overall improve the teams' survivability – especially if you also use Noir so Blanc can Burst every 20 seconds.
It will also be really really strong in PVP and I can see Blanc becoming meta thanks to it instantly.
And last but not least, Blanc's Burst will also target all enemies and make them take nearly 40% more damage for 10 seconds. I can hear Novel chucking 'I'm in danger' in the background.
First impressions
Honestly, seems like Blanc has enough things in her kit to share it with 3 characters and still make them work. She can do it all: Shield, Heal, Cheat Death and debuff enemies so they take more damage.
Her kit just screams: I'm powercreep. It's stupid.
Also, if you want to check her animations, here's how they look: