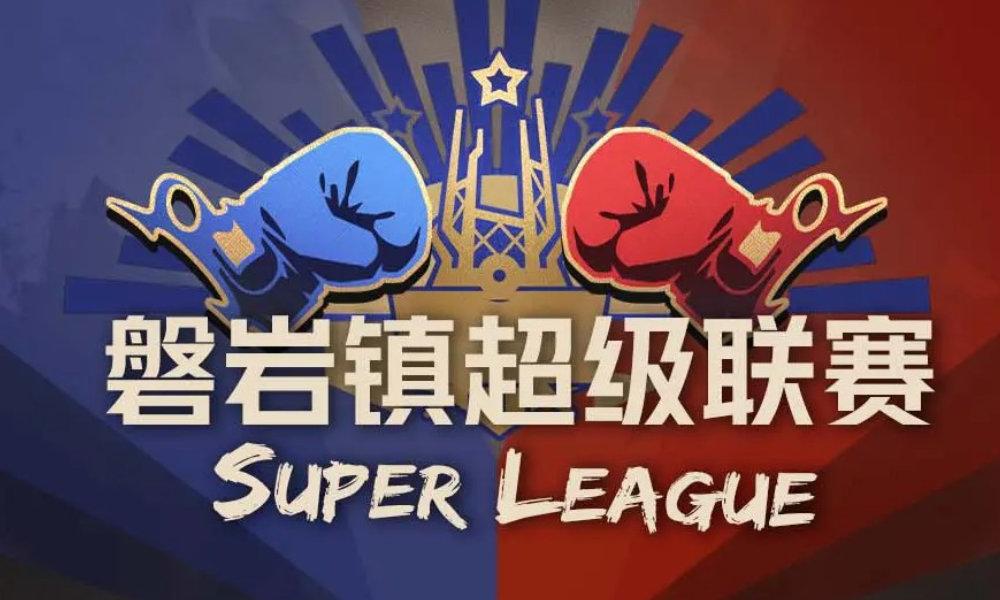 Finally, Honkai: Star Rail will get its first event and it will happen soon after Jing Yuan banner drops! The event details were revealed on the official CN community page, but we translated it so you can know what's coming!
Boulder Town Super League
Event duration date: 19/05/2023 – 06/06/2023
Conditions to unlock the event:
Trailblazer level 21,
Finished the 'Gladiator' series of quests on Jarilo-VI (those were the underworld Arena missions).
Rewards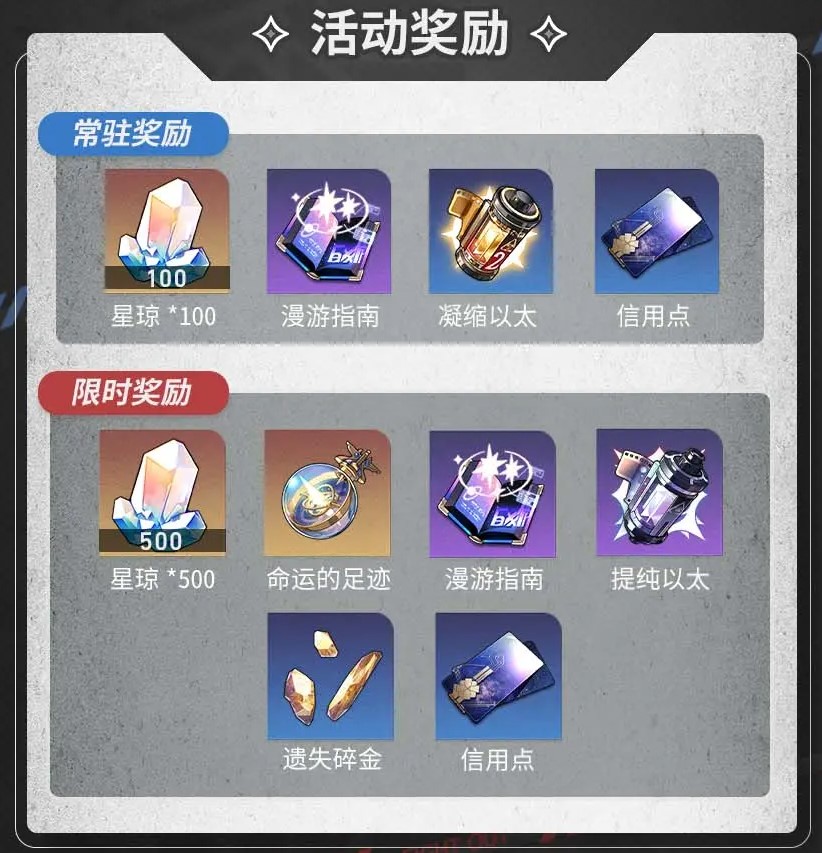 The first groups of rewards are participation rewards, while the second group shows the limited rewards that will be only available for the duration of the event. This means that there's a high chance the event will still be available once it ends in some form.
How to participate in the event
You can join the event either through the Events menu or by going directly to the Fight Club in Boulder Town and talking with Mr. Dig.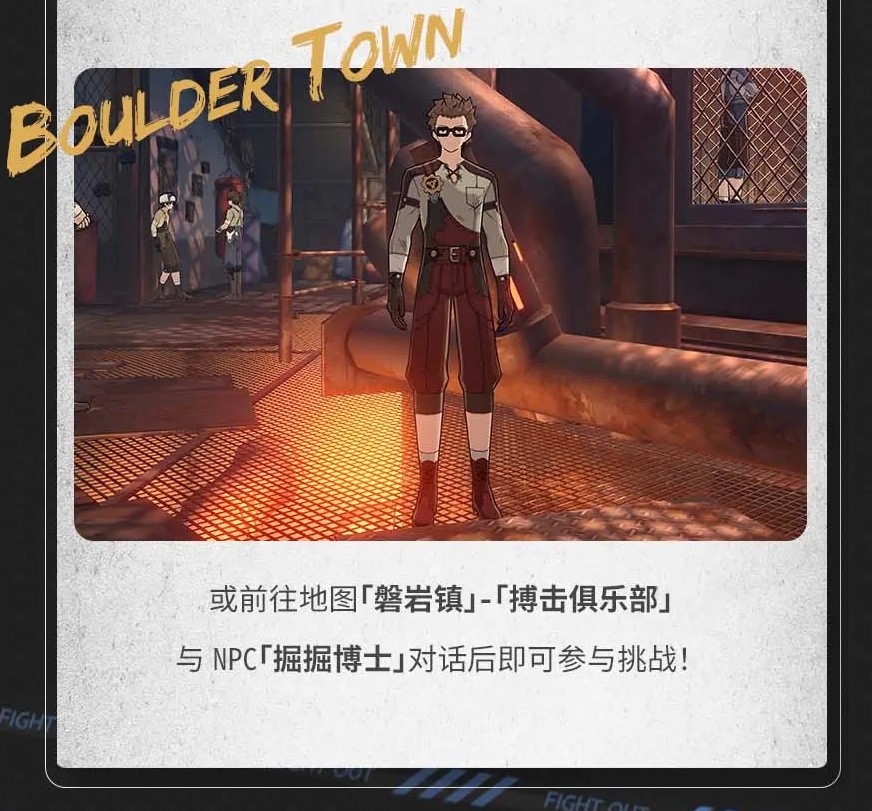 How the event works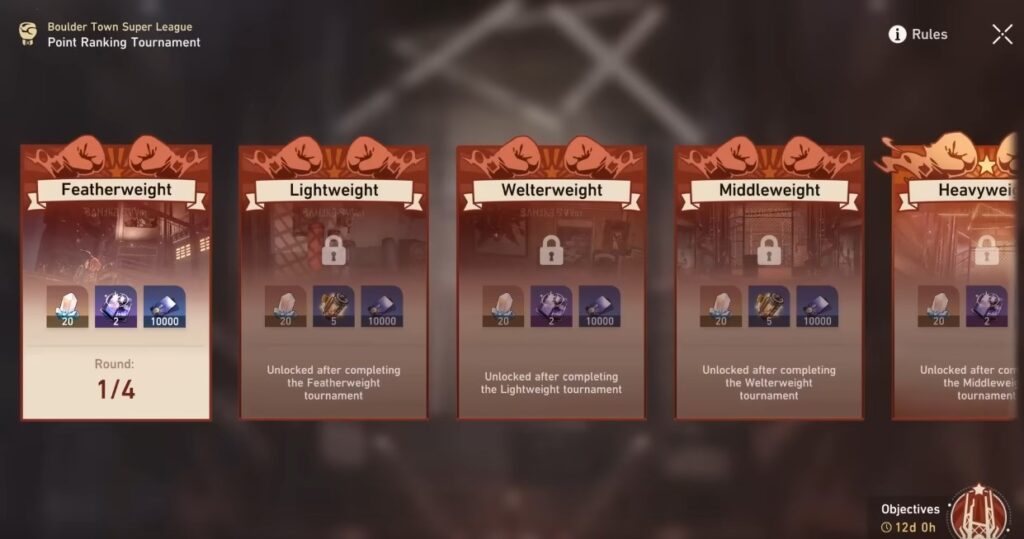 Trailblazers can progress through 5 tournaments, starting from Featherweight and ending with Heavyweight – in each tournament, they will have to fight 4 battles, and the enemies they will face are decided randomly.

Before the first battle, you will also obtain a random buff. After winning a battle, another buff will be randomly drawn.
Also, before each draw you will be able to check the possible enemy weaknesses that can appear on your next enemy. Next, the draw will happen: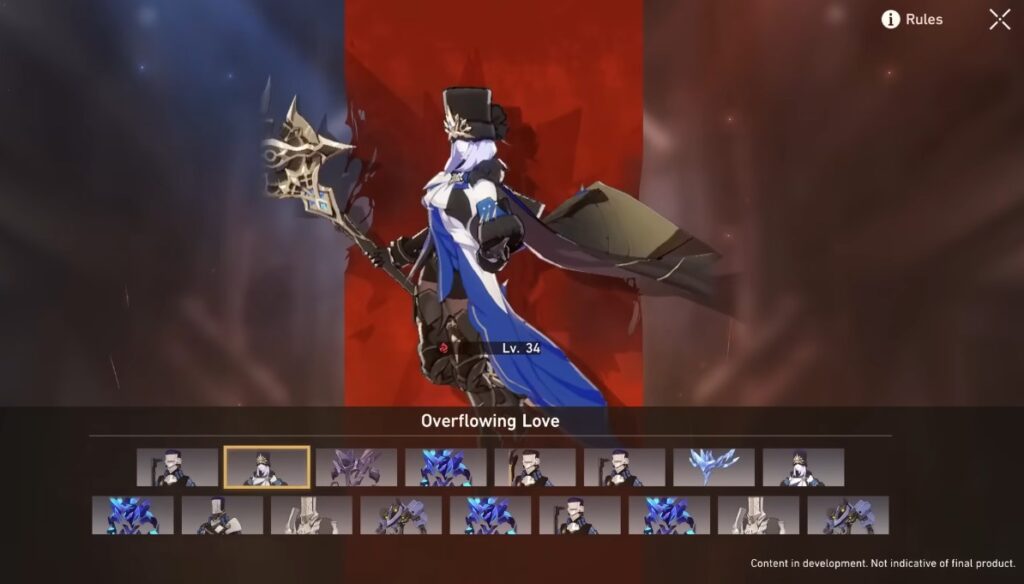 Limited Challenge
During the limited event, the number of rounds you've needed to defeat all the enemies will be recorded and you will be placed on a special ranking. For reaching the lowest number of rounds required, you can earn up to 500 Stellar Jades!
Important! We don't know if the ranking will be fixed and you will need to reach certain breakpoints or whether you will compete with other players. The wording is a bit vague.
Additional information
After each battle, the HP of your characters will be fully restored and their Ultimate skills will be recharged,
The strength of the enemies you face in the event is based on your account Equilibrium Level – the higher it is, the harder enemies you will face,

Also if you upgrade your EQ level during the event, the enemies will be made stronger to match it,

If you recently upgraded your EQ, make sure to level up your characters and their Cones so you can survive the event!
Video
Tim also translated the CN notes and added some more information to his video!