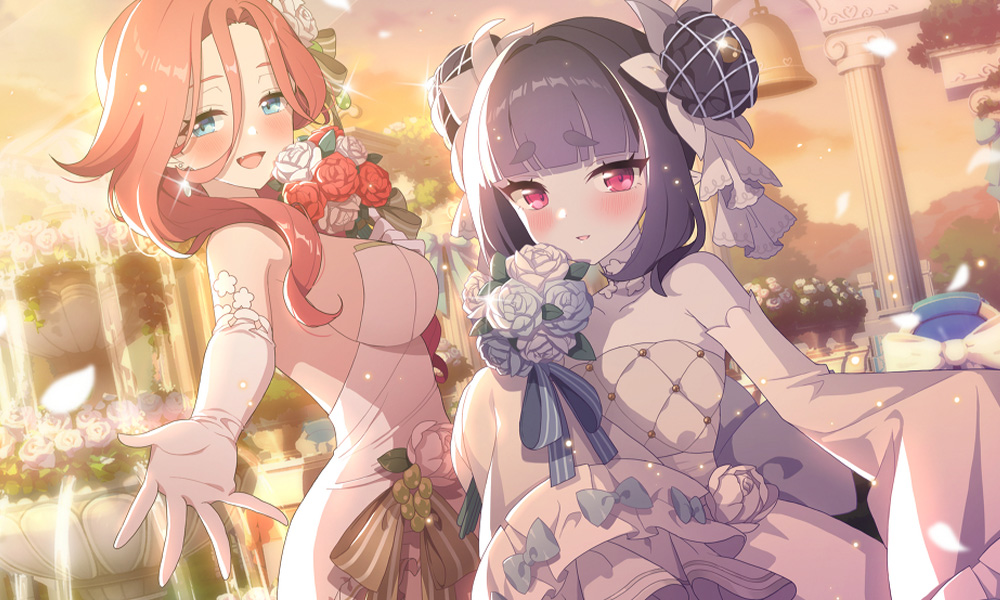 You can find the patch notes here.
New Content
New Area
Battlefront area 20, Lupus Fortress, will be added.
Gate Breakthrough
Gate Breakthrough will be expanded to have 400 Stages for Unlimited Gate and 200 Stages for Humanlike, Beast, Fairy, and Undead Gates
New Champs Arena
Scheduled on: after maintenance on May 4, 2023
Channel Integration

With the New Champs Arena starting, the previous versions of Arena and Champs Arena will be revamped.
2 channels with less number of players will be integrated into 1 channel.

Rankings based on the current rankings for Arena/Champs Arena will be set after the channel integration is complete.
Participation and Matching

The 5 free participations (challenges), using Champs Arena Ticket for additional participations, and consuming Everstones for additional participations will remain the same.
Only the players ranked higher than you will be matched. So the current 1st place ranker cannot try matching.

Ranking Swap

When you win the battle, you will swap rankings with your opponent.

The previous Victory, Daily, and Weekly rewards will be removed.
Every hour, you will receive rewards based on your ranking at that moment.
Rewards do not stack for more than 24 hours.
Defense Team

When pre-setting your defense team, a duplicate deck which copies your current Soul stats will be created.
Once the duplicate deck is created, any subsequent Soul Reset, Keepsake, Soul Growth, etc. will not affect your deck.
Sync function: Updates only the most recent Soul information without changing the currently saved Defense deck (useful if your Souls have grown compared to before).
Reshuffle function: Discards the currently saved duplicate deck set as the defense team and creates a new duplicate deck based on the latest Soul information.

Other

Champs Arena Double Reward Boost event will be revamped to increase the amount of rewards you receive based on how long you have maintained your current ranking.
You will not be able to check existing Champs Arena records.
Notification message will be sent 24 hours after the last reward is received.
Dual Gate
Dual Gate Stages 11, 12, 13 will be added.
For these 3 stages, another debuff will be applied to all stages besides the default buff/debuff applied.
The monster team for each stage will be reformed.
Skip will be added to allow you to sweep through stages you have cleared without the use of Hired Souls.

After the update, you will need to clear each stage again to use the Skip feature.
Event
Merry Happy Marry
New seasonal event, Merry Happy Marry will begin
Event Period: May 4 after maintenance—May 24 23:59 UTC
Event Item Exchange Period: May 4 after maintenance—May 31 23:59 UTC
Login screen illustration and Background Music will change to match the Merry Happy Marry theme during the event period.
Happy Marry Daily Reward Event
Simply login and claim 200 Everstones and 10 Normal Summon Tickets (only on day 7 and Day 14 instead of Everstones)
Event Period: May 4 after maintenance—May 24 23:59 UTC
Bouquet Scramble!
During the event period, you can participate in the event boss raid <Bouquet Scramble!>.
Check out <Merry Happy Marry – Ep. 6> in order to participate in [Event Raid – Bouquet Scramble!].
Bouquet Scramble! will go with 5 enemies and all the damages given to the 5 enemies will be recorded as the total damage.
After one battle per day, you can use Skip to sweep through the rest of the battles for the day (rewards will be given based on the max damage recorded before using Skip)
Victory rewards include the event item <Wedding Bouquet> which you can use in the <Happiness Exchange>.
Miracle Wedding Photo Shoot
During the event period, you can participate in the event stage <Miracle Wedding Photo Shoot>.
You can participate in either of the two stages: challenging either "Nini's Pretty Power Makeup" or "Cherrie's Operation Venus" up to 5 times (free challenges) and 5 additional tries (by consuming Everstones) per day.
You can exchange the event items <Wedding Ribbon> and <Wedding Wine> with event costumes and objects at the Everwedding shop.
New System
Keepsake Transcension
Transcension features for Keepsake from Eternal+ to Origin will be added after maintenance on May 4, 2023.
To transcend a Keepsake to the Origin tier, you need an Eternal+ Keepsake and the same part/type Origin Mold x1 and multiple Keepsake Transcension Stones.
Origin Mold and Keepsake Transcension Stone can be obtained as loot from battlefront area 20 or purchasable from the Guild Shop.
Upon clearing battlefront stage 20—1, both Origin Mold and Keepsake Transcension Stone will appear in the General Shop and Guild Shop.
The EXP and set effect of the keepsake you wish to transcend will be carried over after Transcension.

Since the EXP required to level up Origin Keepsake is higher than the EXP required to level up Eternal+ grade Keepsake, the Keepsake level will be lowered even when the EXP is carried over.
Ascension Reset
If you have ascended 2 or more Epic Souls to Legendary grades and above, you can reset their ascensions.
For steps where the same type or identical Epic Soul is required, Rita/Sharinne/Alisha/Nameless will be fixedly given accordingly. (Caution: Non-identical Epic Souls actually used for the ascension will not be given back).
Example: Aki epic+ ascension to legendary

If you use 2 epic+ Aki (4 Aki or any other Epic Souls) to get a legendary Soul instead of using 2 (Rare) epic+ Souls, you will receive back 120 Aki and 2160 Rare Soul's Memory instead.

In conclusion, every Epic Soul consumed during steps when the same type is required will be converted into Rare Soul's Memory during the reset.
This feature will reset on the first of every month.
Some pop-up packages for Souls when reaching a certain tier will pop up once per Soul.
Revision
Guild Raid
The Guild Raid boss Gaia will progress.

When you press the Skip button, the Skip confirmation window will pop up. You can choose to skip the current battle, skip all battles, or cancel the skip.
You can check the information of the treasure cards used in the battle record.
The banner in the upper right corner of the lobby will display the information of the 1st place guild in the Guild Raid.
You will be able to see the amount of damage dealt by the guild members of the guilds in the guild rankings (The information of the Souls used in the battle will not be disclosed).
Soul / Keepsake
The modelings of Mephistopeles and Manon will be renewed.
The illustration of Garnet will be modified when the Garnet's Costume is equipped.
Certain animations of Vivienne will be modified.

The animation related to its hat is changed in order to add a swimsuit costume in the future.

Epic or higher tier of STR Clocks/Orgels have reduced HP and added Magic Resistance.
The issue that charmed souls attack allies after they are uncharmed will be fixed.
Town
When you reach Town level 13, the southern part of the Private Land will open up and a new Landmark Object, the , will be rewarded.

Monsters will not appear in the new area.

When attacking a monster in your Private Land, your soul will directly target the monster and have a wider hitbox than before.
Saviors who reached Town level 13 before the update will receive the new Landmark Object through their inventories.
Quality of Life Changes
A button to level up to Lv.100 instantly will be added to the level up window.
You will be able to unequip Keepsakes when you reset a Soul.
Skip will be added in the Hall of Memories to allow you to sweep through stages and dungeons you have cleared.

Even if it's a stage you have cleared, if the rotating Dungeons are different, you cannot perform Skip.

Preset features will be available in Dungeon contents such as Dimensional Labyrinth, and Hall of Memories.
Misc.
New emojis will be added to Guild Chat.
The backgrounds of Everschool and Flower events will given out during maintenance to be placed as the lobby backgrounds.

Please check your Mailbox for the Lobby background assets.
Receivable Period: May 4 after maintenance—May 10 23:59 UTC
After the receivable period ends, you cannot claim the lobby background assets so please keep this in mind.