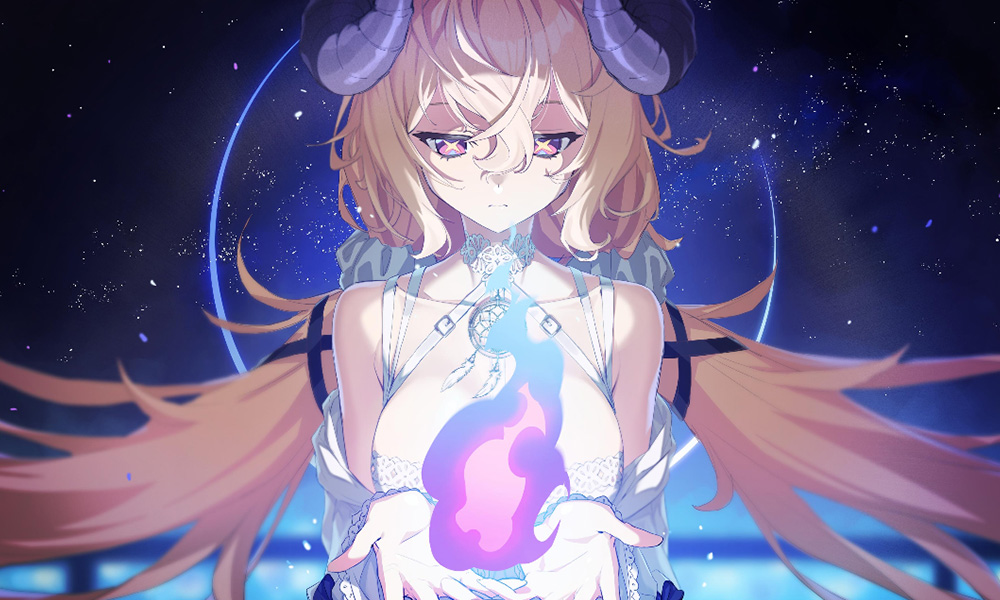 Maintenance schedule: 3rd of May, 2023, 14:00 ~ 3rd of May, 2023, 17:00 (UTC+9)
For the full patch notes, go to the official site: Patch Notes and Shop.
Summary of the update
New Employee – Lulu.
Employee Rerun – Carmen, Shena and Alex.
Awakened Rerun – Shin Jia .
New Rearm – Alex.
Challenge Stage – Time for Questions.
Substream – Moonless Night
Event Stage – Escape from Nightmares
Consortium Co-op Battle
Nightmare Lulu is the first 2-cost employee that can apply one of the strongest debuffs in PVP (if used right) – Sleep. This sadly makes her pretty bad for PVE as Sleep requires good timing to make use of the duration it lasts.
In PVP, you can now form a team that focuses on abusing Sleep – with Lulu providing battlefield-wide Sleep, Lily targeting the backline, and Gremory being a grenade-in-a-bottle you can throw wherever you want. Still, Sleep alone isn't enough to win you the match, so you need to supplement it with employees that can actually kill someone.
Compared to our two other Sleepers, Lily and Gremory, Lulu's sleep is tied to her ultimate, so you need to keep her alive long enough to actually make use of it. Still, if you're able to do that her Sleep can temporarily disable the current meta employees that hide behind others: Nestkeeper Xiao, Replacer Queen, and Replacer King, buying you a few seconds that hopefully will help you in dealing with them.
Also, Sleep has a pretty hefty downside too.
First of all, it doesn't work on Mechs. So Awakened Horizon teams laugh when they see Lulu being deployed as they can simply ignore her. Also, Mika Star exists and she can remove Sleep from her allies and destroy your plans. Low-cost agro teams that use Soldiers also don't care about Sleep as they can quickly be redeployed.
Be aware that your team also will be put to sleep, as Lulu doesn't care about sides and wants to reap the nightmares from foes and allies alike.
Ratings
PVE – D
PVP (SEA) – A
PVP (GBL) – B
Breakbeat Alex is the best 3-cost SSR Defender in the game that is nearly on the level of the best 4-cost Defenders like Serapel or Levia.
Breakbeat Alex can tank for days due to her stacking Barriers on herself constantly, but also after the buff, she can also stack ATK on herself (and the effect can't be removed), so her damage output is really good for a Defender – it's not on the level of Rearm Orca or Rearm Esterosa, but those two are Strikers.
Overall, Alex joins the two (and Kestrel Xiao) as a must-have rearm.
Ratings
PVE – SS
PVP (SEA) – SS
PVP (GBL) – SSS
Substream – Moonless Night
After the maintenance on the 3rd of May 2023, The Moonless Night will be released.
Improvement & Changes
Eagle emblem is only displayed in the final dungeon of the challenge dungeon.
Bug Fixes
A fix issue of the consortium entry notice being in the wrong location on Galaxy Fold devices.
A fix [Find the Furball!] Unlocking Condition for Han Sorim Unit Data in Substream Shop
A fix [Left Behind Alone] Unlocking Condition for ATAC-130 Gunship Unit Data in Substream Shop